What's up, guys? I hope you are all having 
a fantastic week so far. I must agree,   this will likely be one of the most eventful weeks 
in the crypto industry. A lot has already happened   so far, and we can just tell there is more to 
come. The major events we have been talking about   all year long are finally happening. But before we 
get into all those juicy details of today's video,   let's head over to coinmarketcap.com. As we 
all can see, the price of XRP today is $1.06,   and we are still in the green zone. The price 
has moved up by 3% over the last 24 hours,   proving that we are taking steps in 
the right direction. With that said,   let's roll that intro and get 
started with today's video.  As always, welcome back to Money Side- your 
favorite crypto news channel. If you are new here,   welcome to the XRP fam. Hit that 'Subscribe' 
button and turn on your notifications so that you   don't miss out on our daily crypto news updates.
Now, back to today's video, we will rev those   engines with this tweet from @RippleXrpie 
that says, "BOOOOOOOOOOOOOOOOM!!!! Fed   Prepares to Launch Review of Possible Central 
Bank Digital Currency.
Officials will release   a paper and solicit a public comment but are 
unlikely to decide soon on government-backed   cryptocurrency. SO IT BEGINS… #XRP."
Now, this is something we've talked about   time and again on this channel. The CBDCs are 
here to bring change, and as we can see, the Fed   is now preparing to launch a review of 
possible central bank digital currency.   The events are already dropping, which means that 
we are closer than ever to the start of a new era.  Looking at that article posted in the Wall 
Street Journal, we can point out a few things.   We will not read that entire article, but we 
will definitely go over some critical pointers   regarding the Feds and CBDCs. As we can see,
'The Federal Reserve plans as early as this week   to launch a review of the potential benefits 
and risks of issuing a U.S. digital currency,   as central banks around the world experiment 
with the potential new form of money.  Fed officials are divided on the matter, making 
it unlikely they will decide whether to create   a digital dollar any time soon. Unlike private 
cryptocurrencies like bitcoin, a Fed version   would be issued by and backed by the 
U.S.
Central bank, a government entity,   as are U.S. paper dollar bills and coins.
Advocates say a Fed digital dollar could   make it faster and cheaper to move money around 
the financial system, bring into it people who   lack bank accounts and provide an efficient way 
for the government to distribute financial aid.  Another motivating consideration: keeping 
up with other significant jurisdictions   considering a digital currency for domestic 
and international payments, Fed. Gov. Lael   Brainard said in remarks before the National 
Association for Business Economics on Sept. 27.  "It's just very hard for me to imagine that 
the U.S., given the status of the dollar as   a dominant currency in international payments, 
wouldn't come to the table in that circumstance   with a similar kind of an offering," she said."
In theory, a Fed digital dollar could be used   alongside traditional paper money. Still, many 
of the details of how exactly people would   access digital dollars and how they would 
fit into the financial system are unclear.  For instance, the Fed would have to decide whether 
consumers would access their digital dollars with   accounts directly at the central bank or through 
existing commercial lenders, said Richard Levin,   chair of the fintech and regulation practice 
at Nelson Mullins Riley & Scarborough   LLP.
Some advocates say CBDCs could help 
improve the effectiveness of monetary policy   by allowing a central bank to change interest 
rates directly on accounts holding CBDCs.   This could allow central banks to bypass 
fickle financial markets often and bring   monetary policy rights to the retail level.
The Fed paper comes as central banks worldwide   contend with the rise of numerous private 
electronic alternatives to traditional money   and weigh creating their own versions. Private 
offerings of digital currencies have been   highly volatile. In many cases has been associated 
with criminal activities and has so far failed to   be adopted widely for daily transactions, 
such as buying groceries or movie tickets.  Next up, we have this tweet 
from @attorneyJeremy that says,  "This order is only the 2nd thing we've seen 
from Judge Torres. I lie this official finding   by the Judge- that XRP holders and Ripple 
have a common 'interest' because it's a   concession by the Judge that a ruling against 
Ripple is a ruling against all owners of XRP."  If we look at a section of the document that he 
shared on this tweet, we can see "adversity of   interest, nonfeasance, or incompetence" regarding 
the existing party—Id.
At 180. Here, Movants and   Defendants have an identity of interest because 
they share the identical ultimate objective.   E. End Eruv Ass'n, Inc. v. Town of Southampton 
(applying the presumption where movants and the   party had the same "ultimate objective," even 
if they had different strategies and motives   for achieving that objective). Both Movants and 
Defendants seek the same outcome: a holding that   XRP, particularly XRP currently being traded, is 
not a security. Compare Movant Mem. At 15-22, with   Ripple Labs Ans. Movants contend that Defendants 
are incompetent" to represent their interest."  Moving forward, we have another 
tweet from @EleanorTerrett that says,  "This is a big blow to the SEC and a huge win 
for the XRP community now that we finally have   a seat at the table' JohnEDeaton1 tells me in 
response to a SDNY judge granting him permission   to intervene in the Ripple Vs.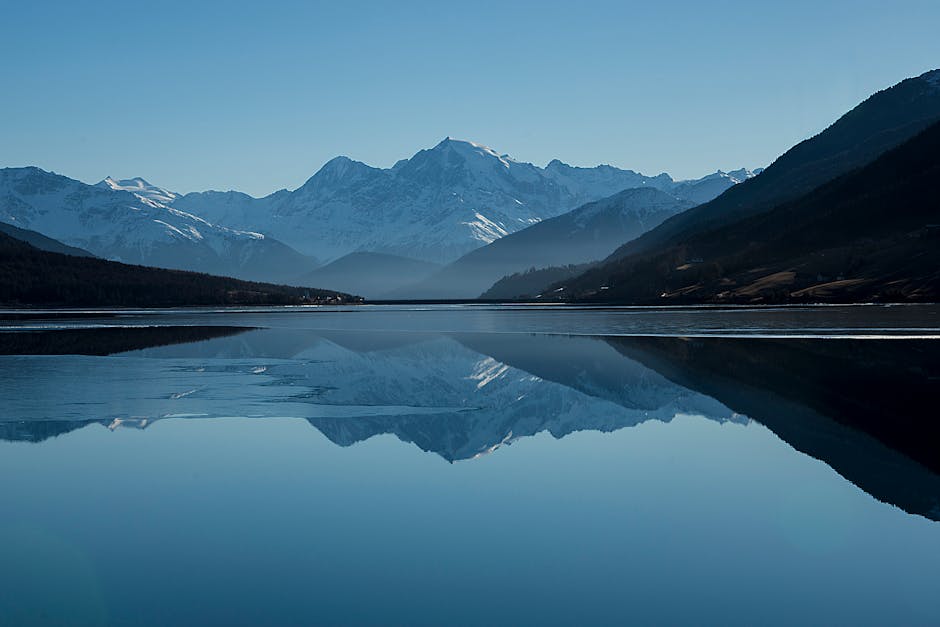 SEC lawsuit 
on behalf of more than 23,000 XRP investors."  SEC Legal team is now checking out the JohnEDeaton 
Document folder he has built. Fact!!! We only want   that level playing field. The SEC has brought this 
upon themselves. So many irregularities. Fact.   Well done, Judge! Now we have a seat at the 
table. I think with this new development in   the Ripple vs. SEC lawsuit, the XRP army 
has a chance to voice out their desires.  Moving forward, we have another exciting 
tweet from @attorneyjeremy that says;  "Congratulations, John Deaton and XRP holders! 
You now have an official voice in the Ripple V   SEC case. Amicus Curia (which is what the 
Judge granted) status allows you to file   an official brief which the Judge will take 
into account when making her final decision."  All that was in response to another tweet by 
CryptoLawUs that talks about Judge Torres granting   amici status to John Deaton and Movants and Denies 
motion to intervene in Ripple Vs.
SECGov lawsuit.   I think it's finally time that our voices are 
heard. The SEC can no longer keep us quiet.  Now, as we wind up today's video, we have this 
exciting news from @MackAttackXRP that says,  "QNB and Ripple partner to enhance 
global cross-border payments."  Let's look at that article shared below that 
tweet. We can see that QNB has unveiled its   global strategy for cross-border payments 
with the launch of a remittance service   developed in partnership with Ripple, the leading 
provider of enterprise blockchain solutions.  According to the agreement both sides signed, 
QNB will initially pilot Ripple's global   financial network technology, RippleNet, with QNB 
Finansbank in Turkey as part of a group rollout,   with plans to expand to other key 
remittance corridors in the future.  Through RippleNet, QNB aims to improve 
cross-border payments and expand its   remittance service across multiple countries in 
quick succession.
This partnership will deliver   near real-time payments to provide a unique and 
differentiated experience for QNB's customers.  Heba al-Tamimi, general manager 
(Group Retail Banking) at QNB,   said, "QNB always innovates to provide the best 
of service to its customers. This partnership   is yet another Fintech initiative of the bank to 
enhance the product offerings for our customers."  Navin Gupta, managing director 
(South Asia & Mena) at Ripple,   stated, "We are excited to be 
a strategic partner with QNB,   bringing together innovations in banking and 
Fintech to enhance the cross-border payments   experience, and ultimately scale QNB's remittance 
service on RippleNet into additional markets."  QNB Group, currently ranked as the most valuable 
bank brand in the Middle East and Africa,   is proud to be the Official Middle East 
and Africa Supporter of the FIFA World   Cup 2022 and the Official Qatari Bank 
of the FIFA Club World Cup Qatar 2020."  Well, at this point, we can't overlook the 
fact that Ripple is really going out of its   way to create new partnerships. While we may 
not see massive price movements right now,   all these movements will soon pay off. In fact, 
once the movements start, we might see the price   of XRP jump 4 or 5 figures overnight.
With 
that said, let's take a look at the charts.  XRP is looking great! Aside from the larger 
bullish harmonic on the larger time frame,   I found a bullish cipher. Plus there is 
hidden bullish divergence on the MACD.   Short term target is $1.35 -$1.42. The longer-term 
target is $1.77-$1.97. This all rests on whether   or not the price can break resistance 
at B. If not, maybe after a confirmation   low equivalent to or higher than D, but I'm 
thinking the three lows after D should hold firm.  Please keep in mind, We are not a licensed 
financial advisor. All videos on this channel   are intended for entertainment purposes only. 
Tell us what you think in the comment section   below and let's have a conversation.
Thank you very much for watching.   Don't forget to like this video and to click on 
the subscribe button below. Turn on notifications   to get informed whenever we post our amazing 
content. We'll see you in the next video..