>>> WELCOME BACK TO "WORLDWIDE EXCHANGE." IT IS EXPECTED THAT A BUSINESS WILL FALL VICTIM TO A RANSOMWARE ATTACK EVERY 20 SECONDS IN 2021. ACCORDING TIE RO A REPORT THE FAVORITE CRYPTOCURRENCY IS BITCOIN. HACKERS ARE NOW STARTING TO REQUEST LESS TRACEABLE BITCOIN ALTERNATIVES CNBC REPORTER McKENZIE JOINS US. GOOD MORNING WHY ARE CYBER CRIMINALS DITCHING BITCOIN? IT WAS A POPULAR MODE OF TRANSFERRING VALUE FOR THE LAST SEVERAL YEARS.
>> Reporter: GOOD MORNING, DOM ONE OF THE CORE FEATURES OF BITCOIN IS THE PUBLIC LEDGER STORES ALL OF THE TRANSACTIONS AND IS VISIBLE TO EVERYONE THIS IS THE REASON HACKERS ARE TURNING TO MONERO. IT IS CONSIDERED A PRIVACY TOKEN. IT HIDES ALL TRANSACTION DETAILS WHICH ALLOWS CYBER CRIMINALS GREATER FREEDOM FROM THE TRACKING TOOLS THAT AUTHORITIES HAVE DEVELOPED TO TRACE PAYMENTS ON BITCOIN BLOCK CHAIN >> NOW, WE'RE LOOKING AT THE MONERO ANONYMOUS CRYPTOCURRENCY IT HAS FEATURES TO PROTECT THE IDENTITY DOES IT MEAN THAT WE'RE IN A TIPPING POINT FOR MONERO I FOLLOW CRYPTOCURRENCY SOMEWHAT I'M NOT AN ENTHUSIAST.
I NEVER HEARD OF MONERO. IS THIS ABOUT TO TAKE ON THE RANSOM SIDE OF THINGS MORE WILL THEY REQUEST CRIMINALS MONERO INSTEAD OF BITCOIN? I DON'T FEEL IT HAS THE SAME BRAND AWARENESS THAT MANY OF THE OTHER CRYPTOCURRENCIES DO. >> Reporter: I SPOKE TO DIGITAL MINT, A COMPANY THAT HELPS CORPORATE VICTIMS PAY RANSOM IN CRYPTOCURRENCY THEY TOLD ME THAT 90% TO 95% OF RANSOM ARE PAID IN BITCOIN MONERO IS A POPULAR OPTION THAT SAID, THERE ARE LIMITATIONS WHEN IT COMES TO DEALING IT IS NOT AS LIQUID AS OTHER CRYPTOCURRENCIES IN PART, MANY REGULATED EXCHANGE HAVE CHOSEN NOT TO LIST IT FOR REGULATORY CONCERNS. THAT MEANS IT CAN BE HARDER FOR HACKERS TO CASH OUT TO U.S.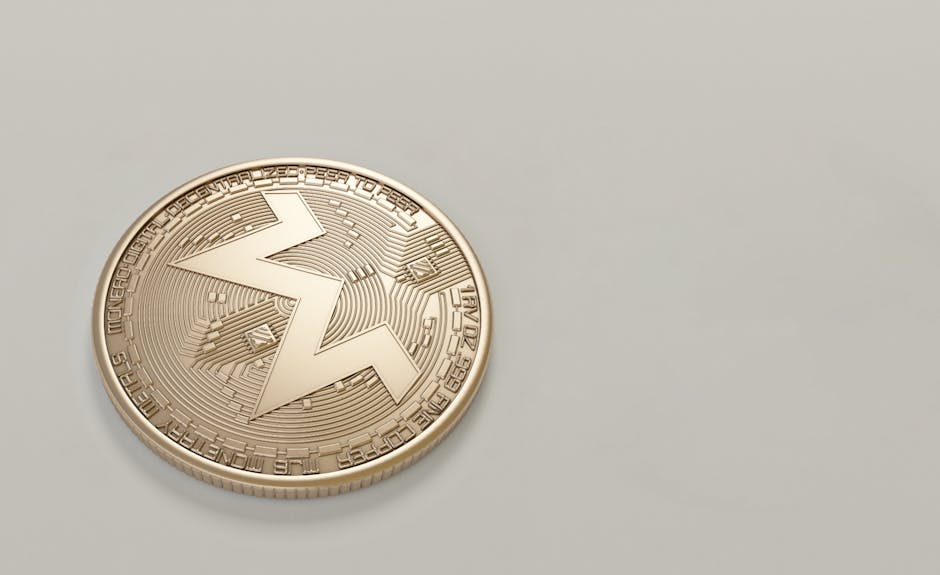 DOLLARS. >> NOW, OKAY, IF THERE IS NOT A LOT OF LIQUIDITY AND IT IS NOT AS WELL USED, WHAT EXACTLY DOES GET MONERO TO THE NEXT LEVEL TO THE LEVEL OF THE ALT COINS ARE AT AND EVENTUALLY WHAT IS HAPPENING WITH BITCOIN >> Reporter: IT ALL COMES BACK TO THE PUBLIC LEDGER THE FACT THAT IT IS VERY DIFFICULT TO SEE WHO THE SENDERD TRANSACTION. A LOT OF CRIMINALS ARE BANKING ON THE FACT THAT THE OFFRAMPS AND ONRAMPS WITH THE DIGITAL TOKEN WILL GET BETTER. THERE WILL BE WAYS TO LIQUIDATE THE DIGITAL CURRENCY >> I UNDERSTAND YOU ARE HEADING TO MIAMI THIS WEEK THAT CITY IS BECOMING BIG ON CRYPTOCURRENCY WHAT EXACTLY IS DRIVING THIS ACTION TOWARD MIAMI AND CRYPTOCURRENCY >> Reporter: A LOT OF PEOPLE I'VE SPOKEN WITH ARE BULLISH ON FLORIDA AND BEARISH ON NEW YORK AND SAN FRANCISCO. YOU HAVE CRYPTO START UPS AND VENTURE FIRMS AND CURRENCY EXCHANGE THAT ARE RELOCATING TO MIAMI.
SOME ARE CALLING IT THE MIAMI MIGRATION. IT HAS A LOT TO DO WITH MAYOR FRA FRANCIS SUAREZ MIAMI WILL ACCEPT TAX PAYMENTS IN BITCOIN AND THE CITY WANTS TO LET EMPLOYEES DRAW SALARY IN BITCOIN AS WELL. THE CITY IS HOLDING BITCOIN ON THE BALANCE SHEET. I PLAN TO ASK MAYOR SUAREZ ABOUT WHEN I INTERVIEW HIM LATER THIS WEEK. >> IT IS A TROPICAL PLACE FOR THE CRYPTO ENTHUSIASTS THANK YOU, McKENZIE. BE SURE TO CHECK OUT THE COLUMN FOR MO NNERO ON CNBC.COM I LEARNED ABOUT IT I DIDN'T KNOW WHAT IIT IT .