Welcome to another video. Today we 
will be talking about the problems with   crypto lending sites. So if you are thinking 
to earn interest on your bitcoin or simply   lend money and deposit crypto as 
collateral this video is for you. My name is Jakub from P2P Empire and here on this 
channel we review individual P2P lending sites   and educate you about all of the aspects of P2P 
lending. If your goal is to become a more educated   investor consider subscribing and hit the like 
button to see more videos like this in the future.
Due to the current crypto hype there are many new   emerging platforms that try 
to profit from the industry. Before we dive deeper into this topic, I want you 
to first understand the process of crypto lending. There are different investment products 
within the crypto lending industry,   however, to keep it simple we can define crypto 
lending as an alternative investment from, where   investors lend fiat money or cryptocurrencies 
to other borrowers in exchange for interest.
The crypto lending platform is 
the facilitator of the transaction   between the investor and the borrower. It's 
basically a middle man that sets the rules. The process for the investor 
is quite straightforward.   You deposit funds to the crypto lending 
platform, choose one of the offered   investment products and invest in loans 
that are secured by crypto collateral. The borrowers repay the principal amount 
with the interest back to your account. The collateral offered by the borrower is always 
at least twice as high as the loan amount. We call this metric loan to value or 
the better acronym for this is LTV.
As you know, the value of digital assets 
like cryptocurrencies is very volatile,   which is why the P2P crypto platform 
sells the collateral as soon as   it reaches a certain threshold 
(typically the LTV of 90%). That way your investment is always protected. Not bad uh? It almost feels like 
you as an investor can't lose money. Well, wait for it, the best is yet to come. The crypto lending platforms often 
offer interest between 5% and 10%. It   obviously depends on the cryptocurrency you are 
depositing as well as on the desired liquidity. If you want to be able to withdraw your money 
anytime, you will get a lower interest rate. But still, earning 5% to 10% interest while   being able to withdraw your money 
anytime sounds like a dream right? Well, we have reviewed some of the 
crypto lending platforms in more detail   so let's have a look at what 
this fuzz is really about. The first crypto lending platform we're 
gonna be talking about is Coinloan. So, the first thing you might 
notice on the website is the   "limited offer" – get 2% interest for 6 months. Scarcity and free money – 
that's a great way to lure   investors into investing more money. 
It's also a great sales technique.
Overall, the site looks 
quite legit. As you can see,   Coinloan promises safe investments as they 
collaborate with an insured custodian. Let's first check who is behind the platform. So 
let's navigate to the about us page to find out. So here it says, we are Coinloan. 
Upon scrolling down the page,   the only info you get is that 
the platform is from Estonia. There is no information about the 
founders or the team behind the platform. So we dug deeper just to find out that the CEO 
is Alex Faliushin and the CTO is Max Sapelov.   Why is this not represented on 
the platform, we don't know. As there's no presentation of the team on Coinloan   you should pay good attention 
to the terms and conditions. So first of all Coinloan doesn't publicly 
describe how your funds are stored.
Only when transferring your funds you will notice 
that they are stored at Bilderings bank account.   Bilderings is not a bank but an institution 
with an electronic money license.
In the terms and conditions under section 
5.19 you can read that CoinLoan shall not   be liable for the inability to transfer 
funds due to force majeure circumstances,   including unforeseeable and uncontrollable 
changes in the field of electronic payments   or Cryptoassets turnover, or relevant 
changes in the applicable legislation. You can guess what this means. 
As the description is very broad,   they could in theory deny your 
withdrawal with any reason. Coinloan is also promoting an "interest 
account" which might create the impression   that your money is protected by some 
kind of deposit protection scheme. Don't kid yourself. In the terms and conditions   you can read that you are not covered 
by any insurance against losses. Last but not least Coinloan can also 
amend the terms and conditions at its   own discretion at any time prior 
to sending you a notice about it.
That's quite a red flag as this can really 
affect your investments on this platform.   We have not seen any platform that isn't regulated   where the change in terms and conditions 
had a positive effect on the investors. In fact, last year, we even 
deposited some money on Coinloan   to just see how it works and it didn't. Coinloan offers you two products, the interest 
account and the option to create a loan offer.   We created a loan offer even after 
two weeks our money was not invested.   So we decided to cash out from the platform. While the platform interface is quite developed 
and modern-looking, the transparency of the   platform raises significant concerns 
which you should keep in mind. Another "amazing" crypto lending platform is Nexo.   Nexo is funded through Credissimo, 
a Bulgarian payday loan company.   The CEO and Co-founder of Nexo is Antoni Trenchev 
who often shares his bitcoin predictions on   Bloomberg.
The second co-founder of Nexo is Kosta 
Kantchev who is also the co-founder of Credissimo. Having the face of the CEO on the 
platform is certainly a positive factor.   If you want to look up statistical data, you 
will be disappointed as there's none available. Last year we sent an extensive questionnaire 
to Nexo with questions relevant to their   business operations. Unfortunately they 
never got back to us with the answers. If you scroll down to the footer of the page, you 
can read that Nexo is licensed and regulated. If   you wonder by who, you have to do your independent 
research as this is not presented on the platform. We found out that Nexo has a financial 
institution license in Estonia,   which is however not a lending license.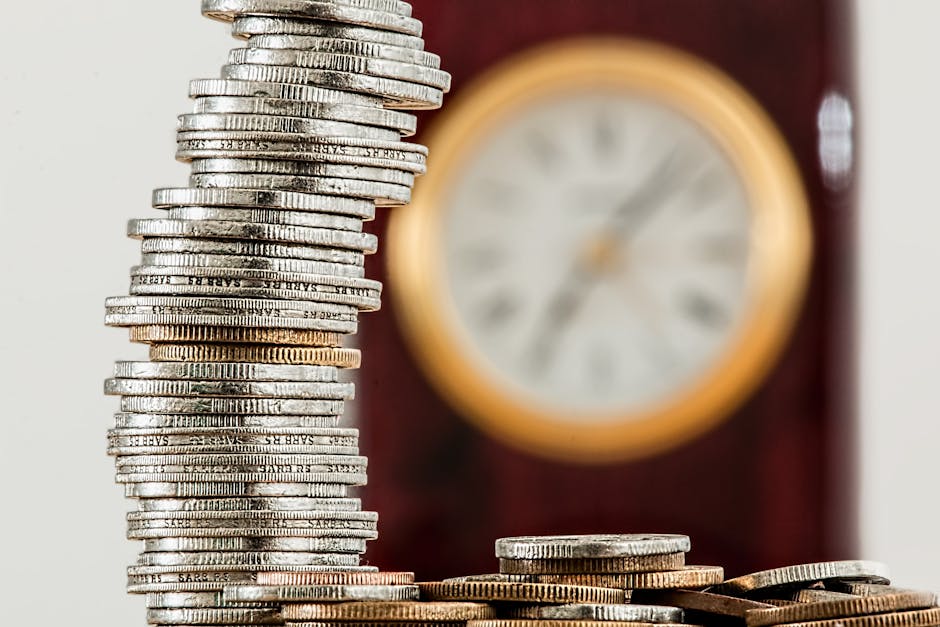 If you want to find out Nexo's corporate 
address, you won't find it on Nexo's website. https://support.nexo.io/hc/en-us/articles/360008237013-What-is-Nexo-s-business-corporate-mailing-address- Don't you think it's odd that a company which 
apparently has more than 1M users and manages   4B USD doesn't even disclose the 
corporate address on their website? Just comment your opinion in the comments below. According to some external sources we 
found branches in Switzerland, Estonia   and in the UK. There are multiple companies 
connected to Nexo, including Nexo Capital Inc.   which is a company registered in the Cayman 
Islands from which the token sale was conducted.
If you read the terms and conditions 
you won't find much info about   how your funds are stored. When 
depositing money, you are transferring   your funds to the InCore Bank in Switzerland 
which is the custodian of your cryptocurrency. As you could expect, Nexo makes it also clear 
that they are not liable for anything arising   from using Nexo which basically means 
that they aren't liable for your losses. If you ever think of borrowing money on Nexo,   you should certainly rethink the security of 
your collateral. It has happened in the past,   that when a cryptocurrency plummeted the 
collateral was liquidated in a matter of minutes. This makes borrowing money with 
crypto as collateral quite useless. Let's move on to the third and last crypto lending 
platform which we will have a brief look at. MyConstant is similar to the 
earlier mentioned platforms.   You can either invest in crypto-backed loans 
or deposit crypto in order to borrow money. When browsing through the homepage, you 
will see an excellent TrustPilot rating,   which as you know, is not really 
something you should primarily rely on.
When you browse some of the 
product pages on myconstant   you will likely see many 
comparisons to savings accounts. For the average investor it may seem like 
Constant is providing a type of savings account. You should, however, read the 
footer where it clearly says that   Constant isn't a bank nor a 
regulated financial institution. The comparison to savings accounts 
is therefore misleading at best.
A positive comment goes certainly 
towards their statistics page,   which looks much better than many statistics 
pages of traditional p2p lending sites. Constant must have released the statistics 
page sometime within the past few months,   as the platform did not have any publicly 
available data back in early 2020. If you want to find out who's behind 
the platform, you will be disappointed   as Constant does not share any 
information about the founder or the CEO. Some external sources mention 
the name Zon Chu.
Unfortunately,   we haven't been able to found his LinkedIn 
profile or even a picture on Google. We reached out to Constant and brought up the 
lack of transparency. Their answer was that   they used to have a BIO page but apparently 
it sended the wrong message to the team that   some people deserve more recognition than 
others, which is why they took it down. I don't know about you, but having at least a 
portrait picture of the person who runs a P2P   platform that claims to manage 
investments worth more than 67 M USD   is the least you can do to 
build trust with your audience.
But let me know in the comments below what 
you think. Do you believe that a crypto   lending platform should at least introduce 
the founder or the CEO of the company? When it comes to the terms and conditions 
of Constant, they can amend them   at any time without prior notice. And of 
course, by using the platform, you agree   that you might lose all of your money.
So. What's the takeaway from this video? Crypto-lending is due to the lack of transparency   quite a risky segment within 
the P2P lending space. Those three mentioned platforms 
are just the tip of the iceberg.   There are new crypto lending sites 
popping up on a weekly basis.
Crypto lending platforms typically 
lack proper support or at least we   haven't gotten proper answers to our questions. Don't get me wrong. The idea of investing 
into crypto-backed loans is brilliant,   but due to the lack of transparency it's quite a 
risky investment for most of the retail investors. At the end of the day, you decide for 
yourself what's the best investment for you.   The goal of this video is to raise some concerns 
when it comes to crypto-lending platforms which   of course are not being mentioned by 
all of the crypto lending promoters. If you want to make money with crypto. 
Trading it on a legitimate crypto exchange   is much safer than sending it to some 
recently launched crypto lending platform   in order to earn a bit of interest.
There are many scams in the crypto 
industry and the risk of not being   able to withdraw your money is 
often higher than you might think. But let me know your experiences with 
crypto-lending platforms in the comments below.   I am curious to hear your thoughts on this one. So that's it from me today, thanks for 
watching and see you in the next video..