(exciting music) – Have you heard the gossip on hashgraph? (exciting music) Hashgraph on tech. Placing your bets on hashgraph. DApps and decentralization. And further updates from the team. So with all that said,
let's get the show started. What is he talking about? And who am I? That's a secret you obviously know. You know you like me. Hashgraph, hashgraph. Welcome everyone to another weekly gossip from the world being powered by hashgraph. I'm your host, the Gossip Guy, and I have a nice compilation of topics that I wanted to cover with
you today, so let's go. Kicking things off, Mance Harmon, CEO and cofounder of Hedera Hashgraph was recently featured on a livestream with crypto community influencer Ivan on Tech. In case you're not familiar, Ivan is a popular YouTuber with a strong crypto community following. His videos feature technical
analyses of popular and emerging distributed
ledger technologies, while also being friendly to follow.
He has also reviewed the hashgraph consensus
algorithm a few months back. And not to mention, he's also one of yours truly's favorite
crypto community YouTubers. This was a great interview starting with Mance telling the story
of how Dr. Leemon Baird and himself developed the
hashgraph consensus algorithm. However, this also provided
an opportunity for Mance to provide us an update and further clarification regarding the Hedera Hashgraph public ledger. In case you don't have a full
hour to watch this interview, here's a summary of the
noteworthy points of gossip that I took from this interview. First off, as a minor critique, several points in the interview, Ivan confused Hedera
Hashgraph with delegated proof of stake, or DPOS, which
might've caused some confusion amongst the audience. However, 17 minutes into the video, Mance explains how Hedera
Hashgraph is not delegated proof of stake with no master nodes or leader nodes controlling the consensus. To back this up, and taken
from Hedera's website, it states, every node
that is running has a vote that influences the consensus. Every node simultaneously
acts as a producer of events, similar to blockchain's blocks.
The nodes do not take turns. No events are discarded. None of the nodes are ignored. And there is never a special leader node. To clarify, Hedera Hashgraph is not delegated proof of stake. Sorry, Ivan. This aside, Mance revealed to us that the total token supply will be fixed at 50 billion upon launch. By design, the Hedera Hashgraph
Council will initially hold in custody 2/3 of the total amount. Mance explains that the primary rationale for this is the need in order to prevent against civil attacks at the initial
start of the network. The tokens will never be owned directly by the Hedera Hashgraph Council members. However, they will be proxy
weighted to each member, so that each vote under the POS model, a proof of stake model, will be prorated to each Hedera Hashgraph Council members 1/39 share.
Eventually, over time, the tokens will be released from the Hedera Hashgraph
Council's custody. Also, later in the interview, Mance noted that there is
no intentions for inflation of the total token supply. On the topic of the
Hedera HashGraph Council, Mance revealed to us that
he was currently unable to reveal the names of any
of the specific members. However, he did walk us through the initial selection
process of the members, and a preview of the governance controls being
exercised over its members. For example, the voting mechanisms that will be put in
place within the council. Next, regarding the
almost notorious patent, Mance reinforced that it is being used primarily as
a mechanism to prevent forks of the Hedera Hashgraph public ledger. By instituting this as a technical and legal control mechanism, Mance notes developers
are provided assurance that their apps won't be disrupted by split in the code base, which will hopefully make
the platform more friendlier for the development of
mission-critical DApps being built on top of the public ledger. Further, it should be noted that there would be no licensing fees on Hedera Hashgraph as
a result of the patent.
But not to be confused with the other fees
associated with the network, Mance notes that these are
primarily paid for API calls of the network, similar
to gas on Ethereum. As noted in the white paper, fees are collected by the
Hedera Hashgraph Council and distributed to all nodes
with a small portion of which going to Hedera
Hashgraph as an organization for ongoing operations. However, Mance noted that
the portion collected and held by Hedera will likely to be nothing in the early days of the public network. Next, in regards to plans for a crowdsale, as we've heard from Mance before, Hedera Hashgraph will not
be having a traditional ICO. This is driven by the
regulatory environment currently within the United States that is being dictated by
the guidance coming out from the Securities and
Exchange Commission. Currently, there is an institutional investor sales round taking place with an accredited
investor crowdsale expected to take place later on in 2018.
However, as Mance noted, they are also planning to address the ability for
the developer community to get access to the tokens. One concept is to provide opportunities to developers to help test the network and provide compensation in the form of tokens as a result of the feedback and effort that is provided. And finally, regarding the timeline, consistent to what we've heard before, Hedera Hashgraph will be feature complete in May this month with the MVP finalized and the testnet up and running. Early projects will gain access
to the network this month, with the platform
gradually being opened up to other projects over
the course of the summer. Mance noted that they
will plan to have a series of hackathons beginning in June.
However, the full launch of version 1.0 of the platform will not take place until the end of 2018. So I hope you've found
this summary to be helpful. I'm also leaving links in
the description down below where you can go check out
this interview for yourself. Okay, moving on. Once again this week, we learned of another project that has announced their plans to launch on Hedera Hashgraph. This time, it's WinFlow, a decentralized, fully transparent, and profit-sharing sports book platform, looking to disrupt the
sports betting industry. The combined regulated and unregulated sports
betting market is valued to be over $200 billion with an estimated $1 trillion
being betted annually, of which most of this is
being conducted online.
Despite this large addressable market, online sports betting operators have been plagued with
an abundance of issues. To address this, WinFlow is building the first ever
online sports betting service that offers an action based
profit-sharing program to be powered by Hedera Hashgraph. Some of the WinFlow's solutions include a profit-sharing sports book, funds guaranteed by smart contracts, transparency through
distributed public ledgers, development of new live betting products, and reduce expenses by
using Hedera Hashgraph. Backing the development of this platform is a
unique team of individuals, with prior experience within
the sports betting industry. Now, I know many of you may be thinking, but Gossip Guy, isn't online
betting illegal in most parts of the world including the United States? Well, the timing of WinFlow's
announcement couldn't have been any better.
In case you missed it, this past week, the US
Supreme Court ruled in favor for the legalization of sports betting within the United States, breaking up several years of prohibition. This certainly presents
a massive opportunity for an online incumbent to
capitalize on the new market, which WinFlow intends to capture. Now, I intentionally didn't go into too much details regarding
WinFlow for this week's gossip. This is because I was fortunate to score an interview with the team that I plan to be publishing
in the next couple days. However, if you want more
information regarding WinFlow, I've left links to the project down below. Next, and to focus the attention
back on Hedera Hashgraph, in case you missed it, the team recently published a blog post, titled, Dapps and decentralization. This was a very informative piece as it was a directed update
on many of the topics that the community has been asking for. This included updates on
fundraising and the beta testing, which we covered earlier. Scam and phishing warnings, which I've highlighted several
times before on this channel. The launch of the Hedera
Hashgraph platform, including announced steps
building on top of the platform.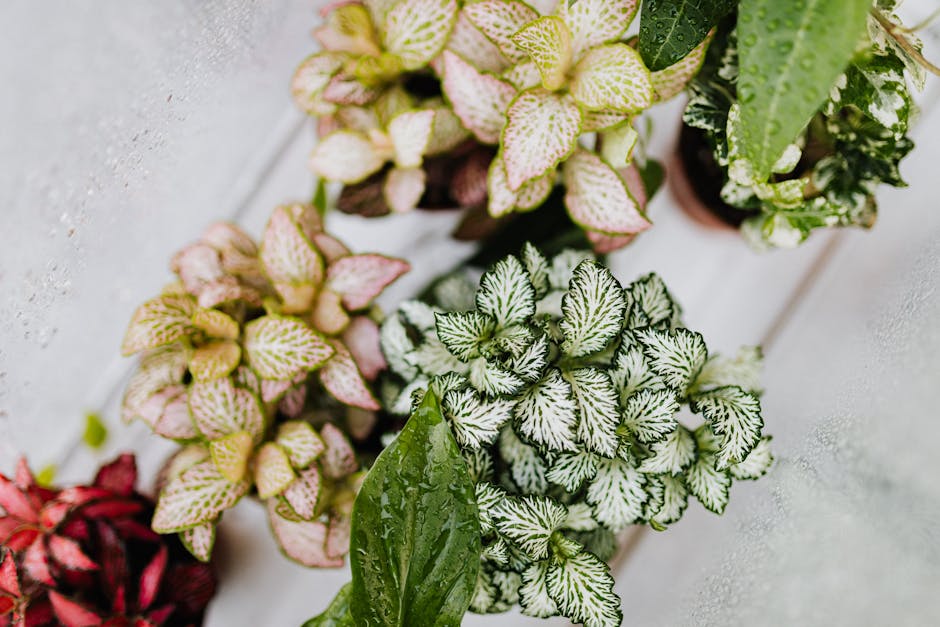 The recent announcement of Patrick Harding recently
joining Hedera Hashgraph as the head of product. And a discussion piece related to decentralization within the distributed ledger space. I'll leave it to you to go
check out this for yourself. However, it appears that
the team is making an effort to provide more regular updates and clarity to the community, which I hope they continue to do so. And before we move on, and on the unfortunate topic of scams, there was a large-scale phishing attempt that was reported by the
community this past week.
That involve the use of a
redirected link to a site that was using q's instead of g's within the domain name title. Luckily, the community
reported this in time and it was diminished quickly. However, please be be vigilant and take extra precaution
against these scams. And not to be overshadowed this week, Tom Trowbridge, president
of Hedera Hashgraph, also lent some further insights into the expected public network
while being featured on the 2018 innovation week
webcast from YPO Global. YPO Global is a platform for
chief executives to engage, learn, and build connections with innovative business leaders. Similar to the Ivan on Tech interview that we covered before, you can obviously check
out the interview in full, which I've left down below.
However, since that
it's over an hour long, I thought it would help aid you, again, by providing a
summary of the highlights and gossip that caught my attention. First up, we learned that one of Hedera Hashgraph's
partners is in the process of developing a decentralized
Uber in Auckland, New Zealand. Tom also confirmed that their hashgraph is not having a traditional ICO. However, we learned that as part of the institutional investor round, a 100 to $200 million fundraising target is currently in place. Now, the primary
reasoning for this capital is set to be used to help
expand the global business with a target of hiring 500 people and opening up several
offices around the world.
Overall, the need to expand the team is to help accelerate the deployment of applications on the
network immediately. Tom notes that 2020 is when he expects to see the first enterprise
applications being deployed. However, right now there is a sprint to get as many independent DApps up and launched on top of the platform. Tom covered how developers
will have access to the Ethereum Virtual Machine and will be able to develop
Solidity smart contracts on top of Hedera Hashgraph,
which will enable them to easily transfer any of their previously developed
contracts onto the platform. Tom pointed out that there may be some performance considerations due to the inherent
limitations of Solidity, yet developers are provided
a greater level of comfort that the Hedera Hashgraph
network will not be seizing up, preventing their
applications from being used.
One thing that I've found to be particular
interesting is Tom revealed that the next stage or
next product feature for Hedera Hashgraph is in multithreaded smart
contract engine being developed in Java, which could be faster and in more scalable
smart contract engine, as it can take advantage of the speed of the hashgraph algorithm. On the topic of the
Hedera Hashgraph Council, Tom noted that there is 15
fully committed members in place and that as a part of
their visit in Europe, they were meeting with some companies to recruit them onto the council.
Now, Tom did not note that
there was any commitments made. However, he noted that they
had meetings with Phillips, HSBC, British Airways,
Volvo, Bosch, and IKEA. So it'll be very
interesting to see if it any of those companies end up
becoming members of the council. And regarding fees on the network, Tom noted that one of the primary emphasis of Hedera Hashgraph is
to enable micropayments. Thus one should expect
fees to be in the range of 100th to 1000th of a penny. And this brings us to my final point, and while talking about Tom Trowbridge, he was also featured at
the Fluidity conference in Brooklyn, New York, which was attended by several leaders within the distributed ledger space.
I've left the link to the presentation which recently surfaced online. However, in watching the presentation, I must note that I really like the new presentation
deck being adopted by the Hedera Hashgraph team. It's much jazzier than the
previously used 1990s style deck. So that's it. That's all the gossip that
I have for you this week. If you found this video to be helpful, be sure to leave a like, or let me know what you think by leaving a comment down below. And if you haven't done so already, be sure to subscribe to me, the Gossip Guy, in order to stay posted on future news coming from the world being built by hashgraph.
Also, as I mentioned last week, I'm in the midst of
working on a few things, so make sure to stay posted
as I hope to unveil some of this in the coming weeks. And if anyone's watching
this from Estonia, we are still attempting to
put on a meet-up in Tallinn, so feel free to reach out
to me if you're interested, as we could really use some help. This is the Gossip Guy signing out. Thanks for watching. (exciting music).