Elon Musk does it again. The bored
billionaire is tweeting about Dogecoin. A crypto coin that has been dormant for a long time
. But since Musk started tweeting about it , the value of the cryptocurrency has gone through the roof.
In percentage terms, because absolutely you only pay a few cents for Dogecoin. And that
might explain the hype. Dogecoin started as a joke. Two software developers
from IBM and Adobe started their own currency, as a non-serious counterpart to the bitcoin. The
cryptocurrency was launched in December 2013 and was named Dogecoin, with the signature
depiction of a Japanese Shiba Inu, known for many internet memes. During Christmas that year,
a hacker managed to steal millions of dogecoins from a trading platform.
And that made dogecoin famous in an instant
. In January of 2014, dogecoin   was traded more than bitcoin. But the value lagged
far behind. The project is at a standstill. One of the two initiators has
withdrawn from the crypto community indefinitely. And so the coin was left orphaned. And yet…
During the crypto bubble in 2017, Dogecoin briefly rose to 17 dollar cents. And in July last year
, the price shot up briefly after a tiktok campaign was launched to bring the value to 1 dollar
. And now Elon Musk is trying again. Successfully. The more he tweets about dogecoin,
the faster the price rises. This is partly due to the low value of dogecoin. A
bitcoin now costs more than 50 thousand dollars (52,576) and that sounds very expensive. A
dogecoin is just over 5 cents. (0.59628) Huge percentage gains are
quickly made at such a low price. And besides, if Elon Musk shouts that he supports the crypto,
then it will be fine. But that's not it. Musk pretends that dogecoin will be a serious
currency in the future.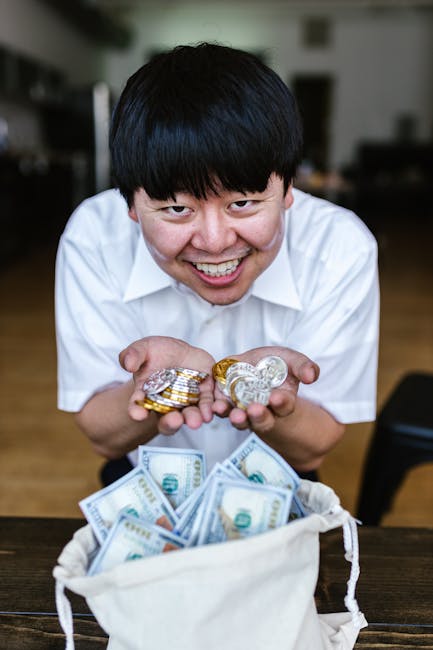 And that's just the question. So far, one
time someone has paid for a house with dogecoin, and there has been very moderate interest in the porn and gambling industry —
sectors that usually embrace crypto payments . To turn
a coin into a means of payment , some degree of value retention is required. And that
's not the case at all. Look at the long road ahead for much more widely accepted
bitcoin. Only if there is stability in value can a crypto coin be useful as a means of payment. If you
want to take a gamble, and you have money to spare, it could be interesting. But then other parts of
the crypto market might be much more interesting. Know that this is also fun for Elon Musk,
nothing more. Otherwise, he would not let Tesla accept bitcoin in the future , but dogecoin. And
even he finds that a bit too adventurous..