Well the bears are crying as who would have
thought Bitcoin would have been testing these resistance levels already and smashing through!? It's only the end of August, not even into
September! With each passing week…it's becoming more
clear this bullrun is back on in proper form! Just like this channel….you know the drill! It's time for Chico Crypto!! Yes, BTC did the unbelievable yesterday & broke
a big resistance level…$50k!! Not only is it technically a big level, but
psychologically, $50k is a big BREAK!! And in the past it has warranted BIG immediate
moves immediately after! I think I'm one of the only youtubers, who
thought Bitcoin would be getting back to these higher levels this soon! And I think it may just get a little hotter
by the end of the week or by the turn of next week! Less than a month ago, on July 30th…I posted
this video…."BITCOIN Blastoff to $60,000 To Happen in Just 30 Days!?" and in that
video I said we possibly could be hitting $60k by September 1st! What!? $60k by September 1st?? Are you loco Chico?? Maybe a bit loco, but there is a method behind
my madness! Like I said $50k is a seriously physiological
level…it's half way to the $100k…which the popular stock to flow model is saying
could be this cycle's PEAK!! Breaking this halfway mark, in the past, has
warranted serious price moves shortly after! Back in February with the 1st official break
on the 17th, it only took 4 days for the price to get neary 60k, up to $57,500 on the 21st!! The 2nd time we broke $50k came shortly after,
as the price was rejected on that 1st attempt.
The 2nd break came March 7th and by the 14th,
in just a week, we had officially reached $60k!! Obviously, in the past, with a break of $50k..shortly
after the price likes to move and move quick!! But there is more to my reasoning that $60k
BTC could be touched by September 1st & it's what's been going on recently. Since we dipped from the May Bitcoin Peak,
and dropped below 40k…it took from May 18th to August 4th, 79 days for Bitcoin to break
out of the 30k to 40k range…we bounced up and down and all around in that range.
Now to break the 40k to 50k range, it has
only taken from August 4th to as of yesterday August 23rd. That is just 20 days! The time it takes to break these 10k ranges
is shrinking, contracting. 79 days 30k to 40k…20 days 40k to 50k. Is it possible $50k to $60k only takes 7 days??? Well we will have to wait and see…but I'm
not the only one who thinks this could happen! A JC on Twitter @sats2140 tweeted "This
is Bullish. As long as we close above this range (49.3K
to 50K) BTC looks bullish. From 50K to 60K will happen quicker than many
predict. A Joshua Heacock tweeted "Seems like $50k
is the resistance line. It's hit a few times the past couple days
but hasn't broke. Currently a high RSI. I expect a pullback tomorrow (Monday 8/23),
then breaking $50k Tuesday. I still see 9/3 as $60k PT date. Then?" And finally someone has my exact thoughts….a
James Hendrxx on Twitter, tweeted "60k #Bitcoin by September 1st.
Let's see if I can do this again" Do you watch my content James?? Now that we have talked about a little BITCOIN
Hopium…it's time to switch gears to Altcoins. Starting with the #1 Alt Ethereum and one
of the sectors built on top of it…not DeFi, but NFTs! It was super bullish News for Ethereum yesterday,
as it was announced by Visa yesterday that they had purchased an NFT, specifically a
crypto punk-number 7610. But it wasn't just a buy from Visa, they
also said "We support the creators, collectors, and artists driving the future of NFT-commerce. Learn more about our perspective on NFTs with
an attached blog, and also "Curious about NFTs and how to integrate them in your brand
strategy? Check out the latest from Visa on evaluating
and scaling crypto art: with an attached research paper on NFTs and commerce! Visa now has a detailed blog on NFTs titled
"NFTs mark a new chapter for digital commerce" and in the blog it says: how might Visa play
a role? Cuy Sheffield, head of crypto at Visa said
"In the near term, we want to help brands and businesses better understand NFTs and
how they might be harnessed for customer and fan engagement.
To that end, we published a paper with observations
on today's NFT landscape, as well as actionable guidance on how to evaluate and scale NFT
opportunities. That was the research paper mentioned in the
tweet and it's titled "NFTs:Engaging Today's Fans in Crypto and Commerce and is very detailed,
17 pages on NFT research! Cuy then says back in the blog "Looking
ahead, we're working on some new concepts and partnerships that support NFT buyers,
sellers, and creators. We look forward to sharing more in the months
ahead. Visa is working on some new concepts and partnerships
within the NFT space. They are going to share the details, in the
coming months ahead! Who could have seen that coming?? Well none other than your boi Chico Crypto. March 30th, I posted this video "Visa Partners
with Ethereum but also this NFT Altcoin!? Where I dove into Visa settling transactions
over it's network with USDC, and then dove into Visa's love for NFTs. Covering a couple of NFT projects who had
some indirect ties to Visa, a tie to Visa through Coinbase…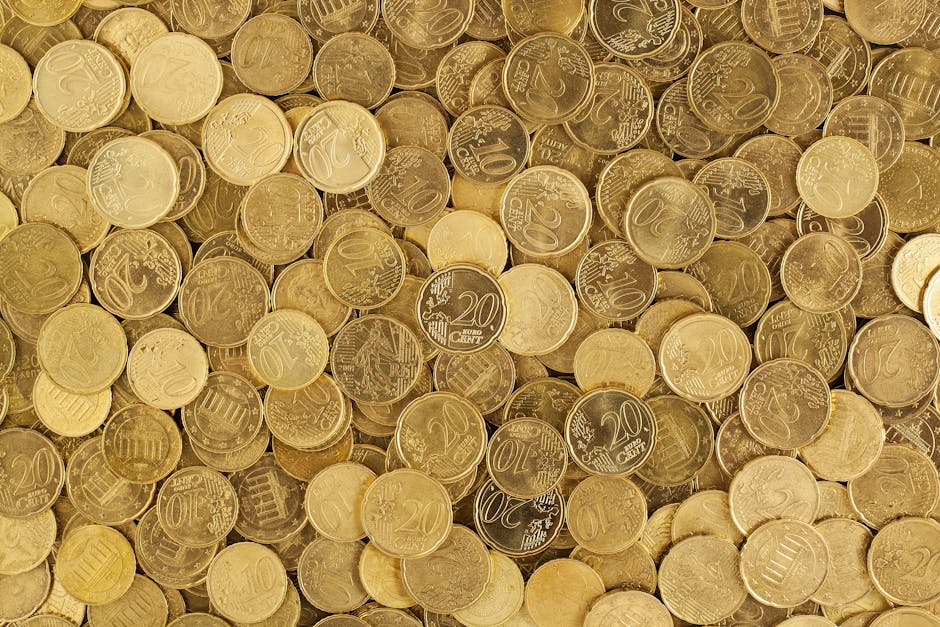 Which included Rarible
and the tokenless Nifty Kit! Could these be the NFT partners Visa was talking
about!? Or could it be someone else?? Well we need to see what those involved with
Visa are talking about..and a good place for that is on their Twitters. Remember Cuy Sheffield is head of crypto at
Visa, and less than a month ago, Cuy retweeted this from FTX Exchange, it was Visa's q3
earnings call & they announced they had invested in the FTX exchange. Now if you didn't know, FTX founder and
CEO is Sam Bankman Fried, and he is a very prominent supporter of….Solana!! He's been on podcasts and shows speaking
about his support for it, and even his decentralized exchange Serum, was one of the first projects
announced to be building on the Solana blockchain! Soo, Cuy is retweeting Visa's partnership
with FTX…I wonder if another Visa crypto employee is talking about Solana? Well Raj Parekh is the Director of Global
Crypto Products at Visa.
What did Raj recently tweet on August 16th? "NFTs are proving to be a great on-ramp
for blockchains like Solana to onboard new users into the ecosystem. Come for NFTs, stay for the gas efficiency." Hmmm, FTX is a partner of Visa, which is being
retweeted by Cuy, their crypto lead…and Solana is being tweeted about with high regard
from their head of Global Crypto Products, Raj….just a coincidence of is there something
more than meets the eye!? So, the coins I would keep an eye on are Rarible
and Solana & the platforms I would keep and eye on are Nifty Kit…and that video where
I first dove into Visa and NFTs, if you want to check it out is included down in the description
and also you can view bl clicking the tag above But since NFTs are about as hot as it gets
right now, let's finish this episode off with BIG ALTCOIN news that isn't my speculation,
but the news has dropped! Japan's largest Airline, is called ANA…and
it is from the large Japanese conglomerate ANA group that has many subsidiaries and even
cargo based operations.
And the airline ANA likes to do big partnerships,
like star wars decorated airplanes and even Pokemon based ones! Well they have a new one, and it was detailed
in this press release titled "ANA HOLDINGS and JP Games Partner to Launch ANA NEO, Introduces
"SKY WHALE" Virtual Platform! The blog says "ANA HOLDINGS INC has partnered
with leading game studio JP GAMES1 to launch ANA NEO an interactive virtual platform that
will bring the joy of travel and unique online shopping opportunities to audiences worldwide. Key to the ANA NEO platform is the "SKY WHALE"
where users will be able to travel and access interactive activities and other environments
within ANA NEO.
It's basically a metaverse!! And below it says "SKY WHALE will introduce
JP GAMES' Pegasus World Kit2 cyberspace service engine which features blockchain technology. Capable of safely processing digital transactions,
Pegasus World Kit will make it possible for SKY WHALE to make strides towards Society
5.0 by integrating reality and cyberspace." Blockchain technology!! I wonder who? Well below, it has the partners of this. Government based and national tourism boards
like the Austrian National Tourist Office, Destination CANADA, Institute for Economic
Studies, Hawaii Tourism and many others….but blockchain..who could be helping with Blockchain? Well they have the corporates listed below,
and it's big names Japanese and beyond including shopify and trip advisor…but the only blockchain
based company involved is Soramitsu and the Sora Network! So is Sora helping Japan's hottest new game
publisher, JP games build the Pegasus World Kit? Well of course it is, the Soramitsu twitter…Tweeted
just that and then going to JP Games website, there is Sora listed as a partner, along with
Epic Games!! So who has content that's this epic?? I don't think anyone else.
Cheers! I'll see you next time!.