Hi, I'm Conor Svensson, founder and CEO of Web3 
Labs and this is your Week in Blockchain onMonday   the 14th of June 2021. The highlights this week 
include El Salvador making Bitcoin legal tender,   the Bank of England outlining 
regulatory approaches to stablecoins,   blockchain firms make Forbes' Fintech 50 list, 
Polygon announces a parachain like framework,   Uniswap V3 gets cloned and a CryptoPunk 
NFT sells for a record $11.8 million.   El Salvador has become the first country ever to 
make Bitcoin legal tender. The legislator there   passed a bill to do this. This is the first 
time that a country will actually recognize   Bitcoin as a satisfactory form of payment for 
any monetary debt. The proposal there will   receive favourable opinion before they had the 
official votes and it was on Tuesday night that   the vote happened. 62 voted in favour out of 
a potential 84. The president there has also   called for a volcanic geothermal thermal Bitcoin 
mining plan. The intent here is that they want to   use LaGeo, the state-owned electrical company, to 
help turn the country's unused geothermal energy   to good use in mining Bitcoin. With this in 
place plus the overall support for Bitcoin   there it could help El Salvador emerge as one 
of the larger places for mining Bitcoin.
Bitcoin   tumbled at one point this week on fears that US 
law enforcement had managed to hack the network.   There was a US-based fund fuel pipeline system 
that services the south eastern United States   that fell victim to an attacker a little 
while back which affected its billing systems.   Colonial had to then freeze their operations 
because of this and made a payment to   the organization demanding ransom which was 75 
Bitcoin or roughly $4.4 million. At the time,   the Department of Justice announced that they've 
managed to recoup $2.3 million of these funds   after following the money and ultimately finding 
a way to retrieve the private key associated   with the wallet. It's an amazing bit of cyber 
espionage that's been carried out on by the the US   authorities in this instance. Microstrategy have 
announced that they expect to see a $285 million   loss but they still want to raise $400 million 
in debt to buy more Bitcoin. They're obviously   showing no signs of stepping back with their 
commitment to the cryptocurrency and apparently   with this $400 million fundraising they're 
looking to obtain secure notes from a number of   different institutional investors.
Microstrategy's 
holdings are currently worth about $3.4 billion.   Microstrategy have reported though that they have 
attracted more than $1.6 billion dollars of orders   for this latest deal to purchase Bitcoin. The 
firm have said that they've been inundated with   demand for orders including interest from a large 
number of hedge funds. The Bitcoin network is set   to integrate the privately focused upgrade known 
as Taproot later on this year. This upgrade would   be the first major upgrade to the Bitcoin network 
since its Segregated Witness upgrade in 2017 and   it's expected to occur sometime in mid-November. 
Coinbase have updated their stablecoin offerings,   they've updated their pricing for a number of 
different stablecoin pairs which enables users   to trade pairs such as DAI-USD, and USDT-GBP 
at no cost if they're adding liquidity and at   one basis point if they're taking liquidity. 
This sort of structure was more common with   traditional exchanges but the idea here is that 
by incentivizing people to add liquidity to   the market they don't have to pay for that as 
such so they're trying to grow or grow out the   actual stablecoin markets that they host on their 
platform.
The Bank of England has outlined four   regulatory approaches to stablecoins. They put out 
a paper which they're seeking feedback for by the   beginning of September. The questionnaire includes 
both Central Bank Digital Currencies as well as   stablecoins and thinking about not only how 
the transition to CBDC's could happen but also   how stablecoins might be regulated. The models 
outlined by the Bank of England for stablecoins –   first of all they say that they need to be 
backed by assets that are at least 100 percent   of the value of those stablecoins to mitigate in 
against any potential loss should the stablecoin   fail.
The other points are that the stablecoin 
issuer should become a bank or hold high-quality   liquid assets or hold central bank deposits or 
deposit stablecoin assets at a commercial bank.   Jack Dorsey, the co-founder of Twitter and Square, 
is weighing a potential Bitcoin hardware wallet.   It's not set in stone at the moment but he tweeted 
in the week that they were considering making one   and if they did it would be done very much so in 
the open and they'd look to potentially integrate   it as well with their widely used Cash App.
As 
well, they might look at using Bitcoin's layer   2 Lightning Network to help with the scalability 
challenges. Bloomberg have unveiled their June   crypto reports and they've outlined a very 
bullish perspective on both Bitcoin and Ethereum.   Although they do see that Ethereum is likely to 
challenge Bitcoin's market cap they've called out   that they believe Bitcoin is going to continue 
moving towards a hundred thousand dollars and   Ether potentially twenty thousand. Elon Musk 
during the last week, he's revealed support for   Vitalik Buterin's amazing plan to upgrade 
Dogecoin. He said that he agreed with Vitalik   in an interview that's been widely circulated 
which was with the well well-known podcaster   Lex Friedman. Lex Freidman asked Vitalik if it 
would be possible to get Bitcoin to beat Dogecoin   hands down and Vitalik said if Doge wanted to 
build a bridge to Ethereum in order to scale   then people could trade Doge at a much higher 
throughput that would that would be pretty cool.   Elon Musk was obviously supportive of this.
The 
G7 central bankers and financial ministers have   discussed stablecoins and central bank digital 
currencies at their most recent meeting.   There wasn't really significant movement here as 
such except they reiterated that there needs to be   more legal regulatory and oversight requirements 
for them, which kind of lines up with what was   put out in a report they published in late 2019. 
Block.one, the creators of the EOS blockchain,   have settled the class action lawsuit filed by the 
Crypto Assets Opportunity Fund. This was based on   their four billion dollar token sale in 2018. The 
settlement was for $27.5 million.
Block.one said   there wa without merit but given how successful 
they were with their fundraising for the EOS   blockchain, I'm sure that this amount won't have 
hit them too hard. This week Forbes launched their   Fintech 2021 list and BlockFi, Anchorage, Alchemy, 
Chainalysis, Kraken, Gemini, Fireblocks and Paxos   all made the list. This list is published 
annually by Forbes and it's for startups   that are still private and have headquarters in 
the US or substantial operations in the US.
It's   a sign of the times given quite how many of the 
Fintech lists had blockchain and crypto companies.   Continuing our discussion of BlockFi, who made 
the Forbes list, they're in discussions to raise   several hundred million in their latest round 
of funding at a valuation close to five billion.   BlockFi are also looking to tap the institutional 
market with a new platform targeting institutional   investors. Bitcoin price was also affected 
this week by Weibo, the social media platform.   Censorship appeared to take place and a number of 
crypto influencers had their accounts disabled.   The auction house Phillips has announced that 
they're going to be accepting Bitcoin for Banksy's   million dollar painting which is currently being 
listed.
This is following on from what we've   seen with Sotheby's and Christie's with respect 
to some of their recent auctions that they've   had. Video game Grand Theft Auto 6 which is in the 
works, is rumoured to be having an in-game version   of Bitcoin available according to a reputable leak 
that came out. They're talking about people being   able to earn Bitcoin instead of cash while 
playing the game and that it would feature   in-game payments of Bitcoin but then they also 
said it might be a spin-off currency because of   limitations around people being able to spend this 
outside of their ecosystem. It'll be interesting   to find out more on that as it happens. A 
report came out this week from The Block's   data dashboard they're saying that 240 000 Bitcoin 
have been wrapped into Ethereum which represents   1.3% of the current circulating supply.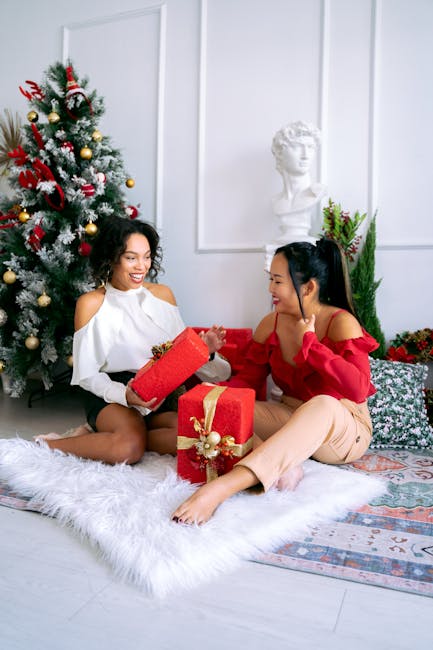 Ledger, 
the provider of the hardware wallets, have landed   a 380 million dollar Series C investment. 
Again, just given how widely used their   hardware wallets are it's no surprise that there's 
a lot of interest in the technology. Dapper Labs,   the creators of the Flow blockchain and NBA 
Top Shots have announced a native stablecoin   for the Flow blockchain called FUSD. Apparently 
there's going to be other ERC20 like tokens   to follow as well. The Ethereum scaling provider, 
Polygon, have announced that they're creating   a parachain like technology to Ethereum to help 
lower the gas costs. Parachains are something that   the Polkadot blockchain provides that are chains 
that are connected to what they call the main   relay chain. Polygon have taken a similar approach 
and they're creating a parachain like offering.   This will make it easier to create interconnected 
blockchain networks and lower the gas costs for   users.
Polygon and 0x have also announced a 
$10.5 million fund in order to get more users   building on top of the Polygon network. The 
intent here is just to increase the overall   number of DeFi apps and innovations that people 
are building. There's so many developer focussed   funds emerging at the moment because of the big 
shortfall of developers to develop on all the   different blockchain platforms that are coming 
out. The creators of Etherscan, the widely used   block explorer, have also released Polyscan which 
is an Etherscan like block explorer for Polygon.   Atari have been continuing to push forward 
innovations with their blockchain division.   They're prioritizing the development of NFTs 
and marketplaces and virtual universes and have   now announced that they're entering into a new 
license with Crypto Blockchain Industries SA,   which is for the development of blockchain-enabled 
virtual worlds.
They've already granted licenses   to Sandbox and Decentraland so they're creating 
these non-exclusive licensing agreements   with a number of different blockchain providers to 
grow their footprint in the ecosystem. The Spanish   seafood firm, Nueva Pescanova Group, has announced 
it's working with IBM to utilize their food trust   platform which is a DLT platform for supply chain 
traceability. Solana Labs, the creators of the   Solana blockchain have raised $314 million dollars 
in their latest funding round which was led by   Andreessen Horowitz and Polychain Capital. We 
spoke last week about how they are rumoured to be   trying to close a funding round between the 
$300 to $450 million range. It just shows   how much interest there is in the technology 
that they've created. Amazon have also created   listed a job that's seeking DeFi experience. This 
is for someone with the title of Head of Product   in the Blockchain Division and they want people 
who have got views on DeFi and can think about   where it's going to be going.
In DeFi news, a 
Binance Smart Chain project has cloned UniSwap V3   creating Holoswap. One of the things you might 
recall when we spoke about UniSwap V3 previously   was that they changed the licensing so although 
the UniSwap V3 code is open source, it's not legal   to actually use it for any commercial purposes. 
This Holoswap platform that's emerged is in breach   of this. Exactly what actions being taken 
by UniSwap remains to be seen but the fact   is a breach of license is probably not going to 
end well for them. It highlights the fact that   it's not possible to physically stop people taking 
this code and spinning up clones of these things   but again interesting to see that someone's done 
it. The World Economic Forum, they've released   a policy toolkit for DeFi regulations. The idea 
with this toolkit is that it will provide useful   guidance for regulators and government policy 
makers concerning DeFi regulations. The World   Economic Forum has put out a lot of useful content 
on blockchain to help enterprises working with the   technology and just companies working with it 
positioning it in quite pragmatic ways.
It's   great to see them putting out a policy toolkit to 
help drive forward regulation in the DeFi space.   Polkadot have announced that they're ready to 
begin auctioning off their parachain slots.   The main Polkadot chain have what are called 
slots for parachains which are blockchains   of blockchains. They have a limited number 
that they can make available in the main   Polkadot chain and they've opened up this slot 
auctioning process. It's due to be happening   on the 15th of June. They've wanted to make sure 
that they feel confident that the technology works   properly before doing this so it's a very big 
milestone for them.
Kraken, the crypto exchange,   has added support to allow users to vote on which 
projects they want to see succeeding with these   slot auctions. It's great to see Kraken innovating 
here because of course, people tend to need to be   quite savvy in order to do things like voting 
for these on-chain governance protocols and so   by doing it through the actual exchange it makes 
it a lot easier for people to participate in it.   The Curve DeFi project is looking at more tokens 
launching more tokens with a white paper for their   V2 platform. They want to challenge UniSwap with a 
new model for adding volatile tokens. Their intent   here is that they believe greater liquidity 
could be achieved on a pool of more volatile   assets using a dynamic peg. Exactly how or whether 
UniSwap will respond remains to be seen but it's   great to see just more innovation happening. NFT 
news, Paris Hilton has joined the Ethereum NFT   project Origin as an advisor. They're looking 
to bring NFTs to mainstream consumer audiences   through education marketing and creating new use 
cases such as making them redeemable for physical   fashion and accessory items and access to unique 
experiences or premium content.
The Dogecoin   creator is selling 420 dodge collectibles. 
He's created a number and he wants to see   how the market responds to these. Mythical Games, 
the crypto gaming startup focussed on NFT items   that was created by former Activision, Oculus and 
EA executives, has announced that they've managed   to raise a $75 million Series B to continue 
developing their NFT driven games platform.   Boson Protocol have bought $704,000 in digital 
real estate in order to build a digital mall.   They've done this on the Decentraland platform 
and the intent is that they want to have a mall   for global brands to open up shop in this digital 
real estate that they've created.
There's a number   of different firms that are finding ways to create 
these digital experiences on Decentraland so again   this idea of virtual malls will certainly be 
a fun one to see how it evolves. A CryptoPunk   has sold for $11.8 million at Sotheby's. 
The CryptoPunk Covid Alien has achieved   this record-breaking sale and although it's not a 
record-breaking NFT sale, it's a record-breaking   sale for the CryptoPunk. They're one of the 
leading NFT collectible platforms. Finally,   the Guild of Guardians pre-game registrations 
have hit 133 thousand since going live earlier   this week. Guild of Guardians NFT sale has raised 
over $3 million and the sale featured a collection   of playable in-game NFTs which ranged in price 
from $200 to $100 000 in value. These will be   playable once Guild of Guardians launches 
on mobile devices in the first half of 2022.   Moving on to our metrics, the crypto market cap 
is down just over 8% to $1.52 trillion, the assets   locked in DeFi are down just under 13% to $57.5 
billion, the seven day NFT sales are down 8.34%   to just over $11 million with an average price of 
$466 dollars which is down 13%.
That's all we have   for this week, if you like what you hear please 
subscribe to our podcast and YouTube channel,   leave comments as well. Links to all items are 
available in the show notes and at our website   weekinblockchain.com. We also host a Clubhouse 
session every Monday at 5 p.m UK 12 p.m eastern   to discuss the the big news that happened in the 
last week. Thanks and I'll see you next week..