Hello everyone! We are back with another drag race on Bursa Yunuseli Airport. Today, we are doing another fully electrified race This time, we have premium SUV models with us. Emir: Actually, I think I will win this race . At least on the standing start and rolling race anyways. I'm not really sure about break test though. Even if I'm not in the P100D, we still have an advantage over the other models like Jaguar I-Pace. Tesla Model X has a slight power advantage over them. However, this will be a interesting race. We should see the power differance on the finish line. Şafak: I'm at the helm of the Jaguar I-Pace. This beast can produce 400 PS and 696 Nm torque. We can complete 0-100 km/h acceleration on 4.8 seconds It has a 90 kWh battery.
Which will translate on to 470 kilometers of range. However, we do have 2133 kg weight. Also I-Pace is using a 1-speed direct-drive reduction transmission. On my left… We have Audi E-Tron 55 Quattro. It can produce up to 400 PS -408 to be precise- power. With its overboost system, produced torque will go up to 664 Nm. On standart mode, E-Tron accelerates 0-100 km/h speed on 6.6 second. However on overboost mode, this time drops to 5.7 seconds. The maximum speed is limited to 200 km/h on both of these cars. We have another I-Pace on the left of the Audi. It is the same car actually but we will find out the difference between a experienced EV driver and me. At the end of the line, we have Tesla Model X P90D.
I'm not even going to talk about that… Emir take it away… This Model X P90D only has a "insane mode". This model line has P100D, and a Ludicrous mode option. That means I'm not using the most powerful Model X version. We don't have RAVEN or Ludicrous We only have Insane mode. Plus, it doesn't even a P100D. However, we will win this race I'm sure of it. OK, you know the drill. We are starting with the 1000m drag race first. After that, we will have a rolling race 400-1000M And lastly, a break test.
This time however we are doing this on 400 m mark. With that change, the weight advantage will come in play. In terms of style Audi E-Tron is my favorite among the all participants today. However, I-Pace has the same performance values as my own car, Model S P90D. That's why I know it can't be able to win the race. But, the performance data shows that E-Tron is less powerful then the I-Pace. It will be entertaining to see the difference however.
OK, I'm ready! You can hear a wheezing sound if you listen closely. That's because of the Insane Mode. On this mode the battery is getting warmer. That means the car is getting ready for the race. On this mode P90D knows it goes for a performance drive. With warming the battery, it will decrease the voltage loss.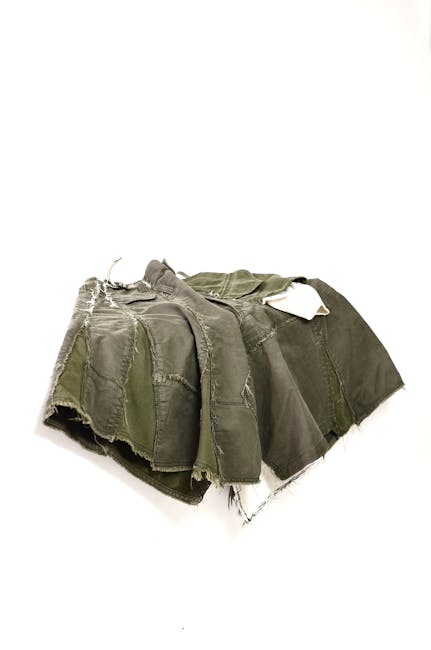 It doesn't increase your performance that much, but its something. Actually, I even don't need that mode to win this race. But you know, it will be fun … Anyways.. Let's also not forget we are the only car in this lineup to have the launch control system. Of course we are going to use this system too. OK, I'm ready too. Let's race. This drag race is brought to you by Petronas Iona. Iona is a next gen e-oil which will help our car batteries to cool of. However, it was a very unlucky start for all of us actually. We did confront some issues at the start several times.
We encountered little problems about Tesla Model X' launch control system. On this one, I was the first to pass the chequered flag. On the second test however Tesla met up our expectations. While we are racing to the finish line, Model X P90D passed all of us in a hearthbeat. After all of the test, we wanted to make a last and decent race. So I changed cars with Ahmet, who drives the Audi E-Tron. Let's watch that race.. OMG, this one is really slow. I-Pace's are going with full force. With a clean race, Model X made our expectations. The gap was so big, Model X even hit the breaks at the 900 m mark. After that, comes our I-Pace duo. However this time SE version finished first. And the Audi E-Tron, which was the least powerful version on the paper, came last. Well, that was harsh.. Actually, we expected this type of performance from E-Tron. But it is time for the rolling race. We are stabilizing our speed to 60 km/h until the 400 m mark. After that we hit the gas pedal hard till we see the 1000m cones.
Standing start was harsh for us but we performed well in the rolling start. The instant torque output was great on this one. We were fighting head to head with Jaguar I-Pace on this race. On the rolling start, our contenders were close to each other. However, our pilot on the SE I-Pace started early. Unfortunetly, we decided to DQ him out of this race. Even with our "early bird", Model X was be able to catch HSE I-Pace. And that shows the real performance of P90D This time however, there was a small gap between all of the cars Now it is time for break test. I purposely warmed the breaks. There is a little bit unbalanced feeling at the start but I think we have a chance on this one. Now, it is our turn. We are going to break at 400 meter cone with 130 km/h speed. I don't like to use cruise control, so I'm going with 132 km/h speed. I think he breaked early. Nevermind, he is a guest on our show. We need to consult on our footage for this test. After watching the footage we can see that the HSE I-Pace breaked a little bit late.
It barely passed the strugling Model X P90D. Second place goes to E-Tron with its great breaking performance. But the winner of the break test is the SE I-Pace. On this drag race which is brought to you by Petronas Iona and E-Garaj, our overall winner was the Tesla Model X P90D with its two wins..