Shang wu chou ti. Yes, I am really afraid if this strategy will be used by the Bitcoin whale. This is one of the 36 war strategies of Sun Tzu. The literal meaning is, break the ladder when the enemy reaches the top. More or less the action is by tricking and trapping the enemy. It's as if our troops are retreating. After that disconnect the line of communication and the road. Guys, you must often watch this strategy in royal war films or martial arts. Then the enemy troops panicked and could be wiped out there with the help of nature. So, what does this have to do with Bitcoin and Crypto? Okay, this is just my fear, guys. So it's not necessarily the case either. And what is called a prediction, a prediction, nothing is 100% correct. But I'm just guessing.
What is the plan of these whales. This video is brought to you by crypto.com EXCHANGE. A separate app from the crypto.com app. Also get a 50% discount for coins that will be listed on crypto.com. On the crypto.com exchange, we can trade with various pairs on spot, margin, and derivative accounts. All with the highest level of CryptoCurrency Security Standard. Join crypto.com now. The link is in the description column. Okay, let's open our war situation in the market first, guys. You who have watched this video, surely you already know that after tapering off it will be more profitable for us if we hold Fiat or US Dollars compared to Bitcoin, crypto, or gold.
It's based on historical data, guys. The mission of institutional whale traders now is that they don't want to enter into a winter that is too long. Because they are not hodlers. They are traders. In 2014, after tapering off, Bitcoin only returned after a few years, you know. Well, to sell, someone has to buy. To sell at a high price, someone has to buy much more. It's troublesome. I'm just guessing their strategic master plan. So that at least we also have a handling. And also we have our own strategy, so we don't get stuck with their plans. And don't shove carelessly. So I divided their plan into six stages. So in the first stage, they know there is a tapering issue and they plan to release the assets. Because they will be more profitable if they hold US Dollars. And maybe there is a sense of trauma that in 2014, Bitcoin and other assets collapsed. So, according to my guess. They were released on 7/8 last September. When Bitcoin put the earth peg in the first stage. The momentum really fits with El Salvador. Because at that time, many thought that Bitcoin was still an IPO or IEO in El Salvador.
Yes, more or less like that. In the end, the price skyrocketed. After that they were released in large numbers until there was a massive dump. The second stage, now this is getting a bit tricky, guys. That is giving FUD. Well, they want to get out of here. Want to release bitcoin assets. But they also don't want to lose too much. But what good news do you want? After all, the market was already dumped when they sold for the first time on the 7th and 8th.
Technical analysis didn't support either. Finally they came up with this strategy. Which we discuss in this video. The trick is to give FUD news that is fried again. Well, I also said this on Instagram. The memo from China's central bank isn't even on the official website. Even those who speak Chinese though. The last memo from the people of the Bank of China was in 2020. Obviously this is news that is fried again. This is a false signal! Well, in the third stage, if the false signal works well, then there will be a crowd.
Well, maybe you are a bit confused. If want to increase the price, why even given FUD? Yes, here is the key. This is a false signal. They also know that we crypto enthusiasts are always optimistic. Any price will be scooped. So this community is good FUD PROOF. But that is precisely what the whales use. Which ultimately makes us all fall into a trap. Because once we know the price is cheap, we throw it away. Once we know the price is cheap, we scoop it up. Unknowingly, we go deeper into the trap of the whales. Moreover, supported by historical data after Chinese FUD, there is always an increase in prices. And finally, in the fourth stage, the worldwide retail congregation will make Bitcoin or other crypto prices seem to rebound. The price rebounded, everyone was happy, everyone was happy, it was fun again but this was only happy for a moment. In the fifth stage, we give a micin.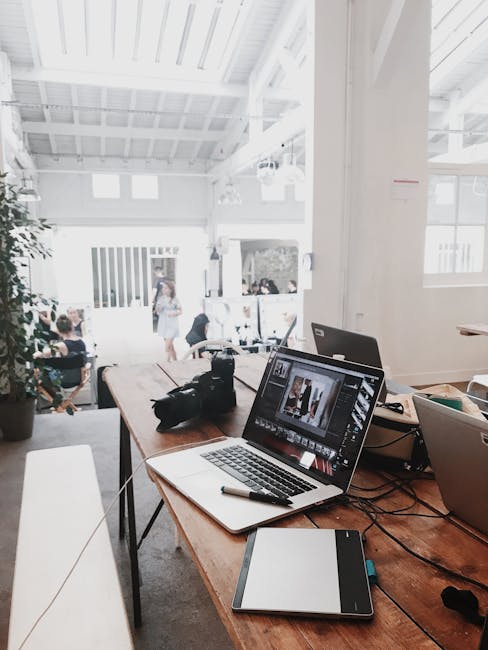 Whales need to give a micin to keep the pump awake. Later they will provide news, proving that Chinese FUD may no longer be considered. Maybe they can also give news of Bitcoin being accepted on Twitter maybe. Or Bitcoin mining moved to Kazakhstan, or another country. Yes, any news is okay. The important thing is that it can be micin.
Anyway, raise the price first. At the same time the whale might also take it to cover the loss. Stage 6, the price will go up. pumped, after that, it will be dumped completely. Whales exit the market, move to Dollars. Because there will be tapering. So maybe they find a safe way first. And the crypto market will be difficult to rise again if the whale doesn't enter anymore. After tapering, most likely, it will not necessarily happen, guys. Then you have to reset it yourself. Most likely, the crypto winter will continue. When a bearish moment occurs, the blame may be China again, Evergrande again, miner, tapering, SEC, Ripple, anyone who can be used as a scapegoat for the whale 's very neat strategy action .
After all, this is crypto. Don't forget, this is an unregulated market. And there is such thing as insider trading . So, what about those who are caught in the trap? If you play futures, without a cut loss, it's definitely over. If you play on the spot, it's stuck. Yes, this name is just a prediction guys. I believe I could be wrong. The hearts of the whales who knows.
But there's nothing wrong with us taking a position as well. First, don't be fooled by cheap prices. Don't FoMO. Second, while we can take the stablecoin first, USDT, USD, or USDC. The goal is that we don't lose the exchange rate if the value of our rupiah is corrected due to tapering. The third, enter the market while looking at the situation and condition. Don't go all-in just yet. When it's true, the price of Bitcoin is holding back its momentum. That means, we still have another chance to take it again at a good price. Of course, for long-term hold, guys. We take it when the market is not volatile because it is played by the whales. Oh yes, this is not financial advice, guys. Do your own research, do it at your own risk. Do you feel this information needs to be shared with others? Share it, guys.
Do not hesitate. Thank you for watching. I am Angga Andinata. See you in another video..