Guys, are you paying attention to the price action of Ethereum, Bitcoin, Solana, Cardano and Binance BNB? If you're not, stop what you're doing right now! Stop making coffee! I can make coffee because I've already 
spent 4 hours today looking at charts and I will give you the conclusions 
in the next 10 or so minutes. Moments like these don't happen 
so many times in your life. Take advantage of them when they come. So sit down and spend the next 
10 minutes or so with focus. This is not a casual funny video. Today is serious. Aahh. The past few years there's only been 
a handful of key moments like these. Here in early 2019 with Bitcoin at $4,000 when Larsson Line flipped gold
and we got an ascending triangle bottom formation. That was a key moment. Another one here in July 2020, last year when Bitcoin broke out of 
this symmetrical triangle. I made a video about it. Then Larsson Line remained gold from there 
all the way until the $65k top here in April 2021. And on the way there, we got this re-confirmation, where price broke through the old $20k ATH,
which was in December 2020.
That was also a key moment. If you didn't watch my Wyckoff explanation 
at that time, watch it after this video. I'll link it here and also in the description. That manipulation tactic isn't going anywhere. Then the $30k support held. Remember I posted The Bitcoin Rap here with "$30k 
bottom feeling" on June 27th. Have you seen it? Just 27th was here. Then Larsson Line flipped gold and the next   significant thing that happened was that the 
market manipulators tried to fake us again by creating this head and shoulders top
now in August – September. But… and here is something you absolutely 
need to learn if you don't know it. When the right shoulder of a H&S top is 
breeched, the H&S pattern is invalidated.
And not only that. Breaking above that right shoulder 
is a stronger bullish signal than the H&S top was a
bearish one in the first place. And sure enough, that was at $48k,
and we continued running up from here and as you see, Larsson Line never flipped blue. And we crossed past the old ATH on October 20th. But… Then the market fixers and trixers 
had one more trick in their book. Here everyone flipped long. "New all-time high, hooray!!" Then they ran it down, and they ran it down below $60k
which is this very important support. "It's over!" People shorting. But no… So far, $60k has held. It has held and today, we are 
again moving up to these levels. And the reason I recapped this history,
is that history repeats. If we switch to a shorter timeframe,   with the note that shorter timeframe 
is less reliable than longer timeframe, still, you see this.
Here was another H&S top. 
Shoulder. Head. Shoulder. And, remember what I told you, if we break above the right shoulder,  that's an invalidation and 
a strong bullish signal. And we just did. Nice huh! And if you check the bars here on the right, there 
has never ever been much volume above current levels, so I think the resistance here is very small. We can easily easily just break up with a
massive up-candle past $70k from here. And then if we zoom back out and take this 
bird's eye perspective on Bitcoin price. This 4 parabola view is 
with credit to Peter Brandt. With that perspective, we can 
see that we are possibly only   halfway up the current, 4th log parabola. Should we complete the second half,   Bitcoin prices past $300k are 
definitely a reasonable possibility.
This is not a "prediction". Should this parabola break and the trend with the Larsson Line
turn down, maybe the 4th parabola ends there, or it will continue, just with a flatter,
less steep slope. Drawing these parabolas is not an 
exact science until after the event, but I still like the perspective since it opens our eyes for possibilities
that might otherwise seem unreasonable. If we move on to Ethereum now. ETH/USD painted this cup & handle formation. Larsson Line is solid up. We have confirmed the pattern.
Looks great! But I think that in a bull market,
it's not good enough to just beat USD. Anyone can do that. We should be better than that. The question is if we should 
be in Bitcoin or in Ethereum. And my strategy for ETH vs BTC has 
remained the same for quite a while now. ETH to BTC is in a range between .055 
support and this resistance area around .08. Both Ethereum and other alts have 
shown great strength recently and we are inching up towards 
the resistance region. Should the range break in the downwards direction, I will probably move my ETH back to BTC because then we could go into a full-out 
Bitcoin FOMO mode during the next few months. Should the range break in the upwards direction, I will probably move my BTC into ETH, because then ETH might make 
a run for #1 crypto instead, which is this orange line in chart. It's not that far away. Until either of those happens,
I just hold my ETH position.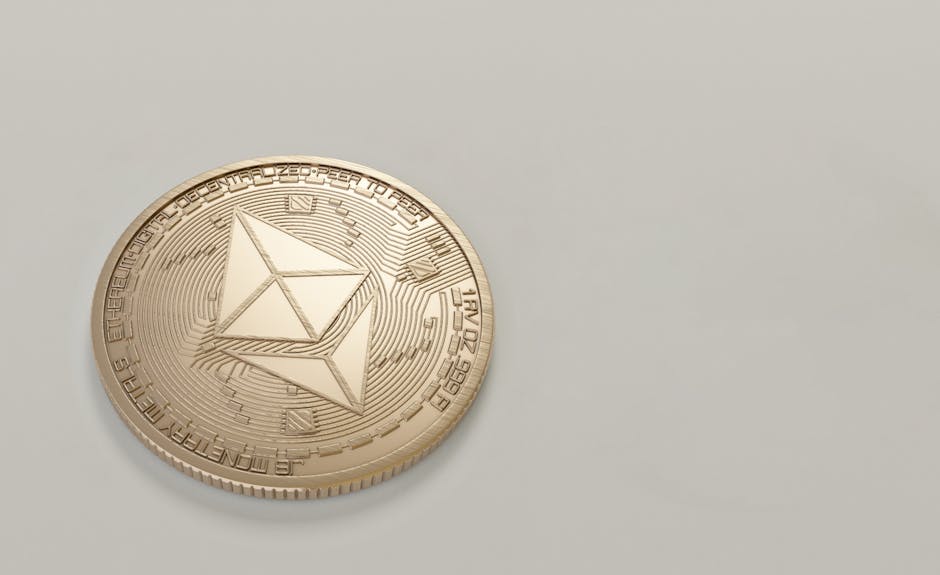 Nothing of this is financial advice for you. I'm just telling you what I do with Ethereum 
vs. Bitcoin, in case you're curious. Binance BNB has retaken the position as #3 crypto. It's not so long ago Cardano ADA had that slot, which has now dropped to #6. After this latest run, the Binance BNB to 
BTC chart looked garbage for quite long,   struggling to hold this .0076 key support level which became the base of a descending triangle and inside that, a Head & Shoulders top. Then to get out of that, price needed to cross over the right shoulder
of the head & shoulders top [at 0091]. Remember what I just taught you, right? And a few days ago it did! Maybe someone felt 
the pressure and the risk for a breakdown. Whatever it was, something changed and now price both invalidated the H&S pattern by breaking above the right shoulder and broke out of the descending triangle. That turned this chart from looking garbage
to a looking bullish again. Very interesting. And remember Binance BNB 
allocated a $1 billion fund to support the Binance Smart Chain ecosystem.
Could be an effect of that. If you haven't watched my early 
Binance BNB videos, I think you should. There are learnings there 
about my thought process, how I could catch that so early. I'll link it here and below. It also has some funny elements, shocking perhaps. Cardano ADA then. Remember this video where I suggested 
a stop loss at the time of the big   launch of the smart contracts 
functionality September 12th. It was my most hated on video so far. Thumbs down everywhere. That stop loss would have 
given you a perfect exit. September 12th was here. Then I've said that if you want to 
get in, try to get in on support. One support level is right here at around 3 ksats.
If that doesn't hold, next stop is at 1,680 sats. Buying at support and placing a Stop Loss below is a far better strategy than
chasing after something that's already running because then you might risk buying
at the top instead, like many did. Then Solana. Remember this video: "The 
Solana Pump is not over". Solana to USD painted an 
inverse head and shoulders pattern which then launched this recent surge up, placing SOL as the #2 position by market cap
in the "Ethereum Killers" category, after BNB but ahead of ADA. If we zoom out a little, the 
SOL/USD chart has been very simple. First we had a clear parabola from 
~$1 that broke at $45 in May 2021. Then we had a consolidation period,
which you could sidestep, as the trend turned down and inconsistent. Then a new parabola started in July. Larsson Line turning solid gold again at $34. Then that 2nd parabola continued until it finally broke at around $180
in September 2021, starting a new consolidation period. Price then formed this
Inverse Head & Shoulders pattern, broke out from that neckline at $170 with Larsson Line solid gold
through this whole construction and then moving to an all-time high.
Price is currently in price discovery. If you still can't see the 
value of a real process, like the one I'm using myself 
with Larsson Line here,  I don't know what to tell you guys. You have the evidence right in front of you
with all these coins. I'm here to help you guys
but you have to help yourself also. Take the course, get the indicator.
Put in some effort! You see right here that it's worth it
and markets aren't going anywhere. My ambition is that this will be valuable
for life for you. You go in here: www.ctolarsson.com You can read on it here. Bitcoin is just an example.
It's for altcoins too. Then you get the access here. If you don't have any process,
you're either going to miss out on some of this or you'll hold it overextended because at one point this will turn
and it won't turn when everyone expects it too.
That I can promise you,
because that's not how this game is played by the market makers and shakers. Anyway. Bitcoin dominance. That's useful to see when it might be time
to move from Bitcoin to altcoins in general, and vice versa. Now it's It's in a range. It's bouncing between 40% and 48-49%. Altcoin fans want to see the 40% dominance  broken down to feel confident.
Bitcoin maximalists want to see this 49% level
reclaimed to feel confident. When either of those two events happen,  I will probably re-balance 
my portfolio accordingly and I'll keep you guys up to date so make you're subscribed have the bell on. I link some essential videos 
to watch in the description. See you in one of those
or in this one. CTO Larsson out. Tack! Hej då!.