Shiba Inu has made it clear, that it is not
a meme token anymore. It has its value, use case, and has the potential to compete with
cryptocurrency giants. Even after a tripled price gain in just one week, Shiba Inu is
not ready to sit on a stable price. It is interesting to note that hashtag
shib is trending number one on Twitter in the United States. Social media hype is increasing exponentially. Recently, Shiba Inu official Twitter account "Shib Token" announce that they achieved 1 Million followers which is a great milestone
for such a small meme coin. Shib token thanked every Shiba inu supporter and holder for showing
this much love.
Not only this, the number of Shiba Inu holders is increasing exponentially, Currently, Shiba Inu has more than 700K holders. The joy of
this was also shared by the official account of Shib Token. Before moving further on a major price-boosting update from Shytoshi Kusama, let's quickly check the price of the shiba Inu coin today. Today, one Shiba inu token is worth 282 satoshi units with a profit gain of more than 62%
in the last 24 hours. Currently, Shiba Inu is ranking number 20 with a marketcap of
approximately 11,000,000,000 USD. Lead developer of Shiba Inu Ecosystem, Shytoshi Kusama revealed many things coming in this quarter of Shiba Inu. He also revealed the
price of NFTs and the target value of tokens that these NFTs will burn. In a recent Medium post, he said that 10,000 lovable creatures or NFTs are on their way to you. The excitement behind this NFT drop
has eclipsed anything we could have imagined, and we are so excited to bring them to you next week or earlier.
It will be a fair launch so don't worry we will make sure everyone
gets a heads up. These SHiboshis or NFTs will be exclusively available on the Shibaswap exchange. Though the buyer will be able to sell Shiboshis secondary markets like OpenSea, but the initial purchase will be done only from Shibaswap. But what would be the price of each NFTs? How can one burn Shiba Inu using these NFTs? Shiboshi NFTs costs are based on tiered pricing. The first 3,000 Shiboshis will cost
0.1 ETH. The next 5,000 Shiboshis will cost
0.2 ETH and the final 2000 Shiboshis will cost 0.3 ETH. Each wallet can only buy 10 Shiboshis. This
is so that more people can get them before they sell out. These purchases NFTs or Shiboshis can be named
by the holder of the NFT.
Initially, they'll just have generic names like 00001, but you can name it whatever you like for an additional fee of $100 paid in Shib. Whenever the name
is changed, these funds are burnt to the Shib burn wallet. If everyone names their Shiboshis
that will be a 1 MILLION dollar burn, or it will be around 35 Billion Tokens that will
be burned in this run. Interesting right? Further Shytoshi revealed the
NFTs gaming for Shiba Inu. How this will help Shiba Inu? How this will help Shiba Inu to boost its
price? Shiboshis aren't just NFTs they will be converted
into game characters. Just Like Axie Infinity, The Shiboshi Game will allow Shiboshi holders the ability to use their NFTs in strategic gameplay. Some Shiboshi properties will have corresponding gameplay elements attached. To provide an example, one property found in some Shiboshis is Laser Eyes. The Laser Eye property might give the player the ability
to attack long distances. Depending on the game it could also blind an opponent or give
an additional move. Furthermore, each Shiboshi will have multiple properties so will you hope for a homogenous Shiboshi, which may attribute to more power, or a heterogeneous Shiboshi which will have multiple attributes to choose from? Ultimately,
the choice is yours as you trade and buy Shiboshis on the secondary markets.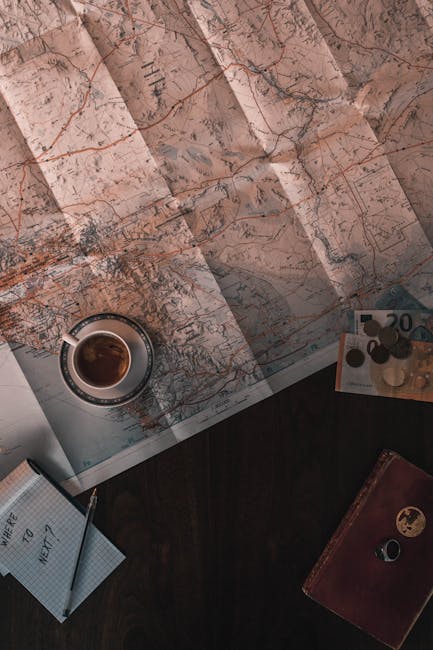 Not only this, Shytoshi mentioned that developers are all set to release their blockchain with a set of more valuable tokens. Further, he
revealed the name of game. The Oshiverse game will have multiple playable characters. To
fill these character spaces, we will release multiple Shiboshi sets which may introduce more Shiboshis, enhance your Shiboshis, or provide entirely new gameplay in the Shib
Oshiverse. Stay tuned for future Shib drops and future details of the Shiboshi game. This
1 million dollar token burn is just a start of a very big move, developers are coming
with more such algorithmic plans to reduce the token supply. Do not miss to press subscribe button
to get the very first update for any Shiba Inu news. But will burning shib tokens help Shiba Inu to raise in price? Definitely Yes, Burning tokens will push tokens out from the token supply and will create scarcity. This scarcity will increase the
token price depending on the frequency and quantity of token burn.
What price can we expect for the Shiba Inu coin in this last quarter of 2021? Price will increase definitely as the coin is becoming more practical. As per Crypto analysts, Shiba Inu will be exceptionally
bullish in this last quarter as we have major upcoming catalysts like NFTs, Auto-Burn, Robinhood
listing, Own Blockchain, and much more. So, a price pump can be expected in this last quarter and few zeroes can easily be cut from the price of Shiba Inu. According to our prediction, Shiba inu can easily cut 1 more zero out of its price with a Robinhood listing nd will hit 1000 satoshi
units easily. As burn process will take time, but it is confirmed that Shib is going to bounce soon in this quarter. Once this burn executes, the price of Shiba inu will increase
exponentially. With this, we have come to the end of the video. Thank you for watching. If you enjoyed it, please give this video a huge thumbs up, subscribe to the channel, let us know in the comments your views on the Shiba Inu token.
And make sure to turn on the post notifications to get notified every time we post a new video. Before ending this, kindly note that prices of cryptocurrencies frequently change, so
by the time you watch this video, it might have changed to a whole new value. The information
provided in this video does not constitute investment advice, financial advice, trading advice, or any other sort of advice, and you should not treat any of the content as such. The content in this video is for educational purposes only and hence should not be considered as financial advice.
Do conduct your own due diligence and consult your financial advisor
before making any investment decisions. Thank you, see you in the next video..