What's up, guys? I hope you are having a fantastic 
start to your week. Today we definitely have a lot   to talk about. I mean, a lot has been happening 
lately, and I don't want you to miss out on any   of it. So, in today's video, we are going to 
be talking all about it. Before we proceed,   let's quickly look at the XRP price today on 
coinmarketcap.com.
We can all see that we are   at $0.5839 and still swimming in that red zone. 
But so is the rest of the crypto market as well,   so we have nothing to worry about here. That said, 
let's roll that beautiful intro and dive right in.  As always, welcome back to Money Side- your 
favorite crypto news channel. If you are new here,   welcome to the XRP fam. Hit that 'Subscribe' 
button and turn on the notifications so that you   don't miss out on our daily crypto news updates.
Back to today's topic, we are going to rev those   engines with this tweet from @BCBacker that says, 
"In the 2017 bull run, we had a big correction in   June/July. I've said that story several times. 
The sentiment was just like now. 'Euphoria'   followed by 'it's the end of times.' Many calling 
for way lower prices ($700-$1200), which never   came. Both 2017 & 2021, July, 1.618 fib."
As we can all see in the graph that he shared   right here, we have a crazy comparison of the 
2017 and 2021 charts.
Evidently, in the charts,   we can see that we exploded then came 
back and retested the 1.618 fibs in 2017.   Similarly, in 2021 we have witnessed the same 
explosion then retested the 1.618 fib level again.   But what came right after retesting this level 
in 2017? We saw this massive explosion of price   to the upside. It begs the question? Will 
this same thing happen again in 2021? Well,   only time will tell at the end of the day.
Moving forward to our following tweet,   we have this one from @WClementelll, which 
he tweeted saying, "Whale volume profile,   great work from @whale_map. BTC sitting on 
a key level of support here." Now, guys,   if you look at the graph, we can all see that 
BTC is sitting on a critical support level, and   we can see this is where most of the volume has 
been traded.
If the graph falls below this point,   there isn't much of volume near the $20,000 
price level. But we can see that if we go   lower to the $10,000 range, we have a lot 
of volume around that point as well. So,   all we can do is hope that we won't fall below 
this point right here as we can see the other   area with a lot of volumes is closer to zero.
Now, we have this tweet from @FlowAkwa that says,   "A few months after the tweet from April 5th (see 
below), XRP is back at the crossing point between   <2> Sin wave and <3> should be 
supports instead of resistances.   Retweet, that's my call.
Time will tell."
This is pretty crazy, actually, and we should   be looking at a potential upside here from 
the look of things. If we look at this graph,   we bounced right back up heavily every time we 
hit a resistance level. This could mean that   we are potentially looking at an all-time high 
very soon. Hopefully, that will come to pass.  Another one from @XRP_Shark says, "I want to 
repeat this again. My conservative target for   XRP at the end of this bull run is $25-27. If 
the lawsuit is resolved and utility comes in,   then a $96-240 would be possible based on past 
performance and according to the fib levels.   Cheers." We are all getting from all this 
because all the indicators are pointing towards   accumulation and the possible all-time high.
Now, I believe in this coming bull run,   and if it, in fact, happens, we will possibly 
see some 2/3 digits.
But I think that will only   happen if we see the utility. What do you think, 
guys? Let me know in the comments section below.  Looking at our following tweet, we have this 
pretty interesting one from @Mesawine1 that says,   "BTC update: Bitcoin in a pretty standard 
impulse. We made it to target; W2 is deep retrace.   This makes me think W4 will retrace shallow 
(382) and revisit the first drawn channel.   Some educational content, targets, and my general 
view of the BTC cycle in the chart below."  Now, basically, what this guy is trying to tell us 
here is that we will go up in the next few weeks;   in fact, we will go up two months to around 
the $40,000 level before we crash back again to   roughly above the $20,000 level.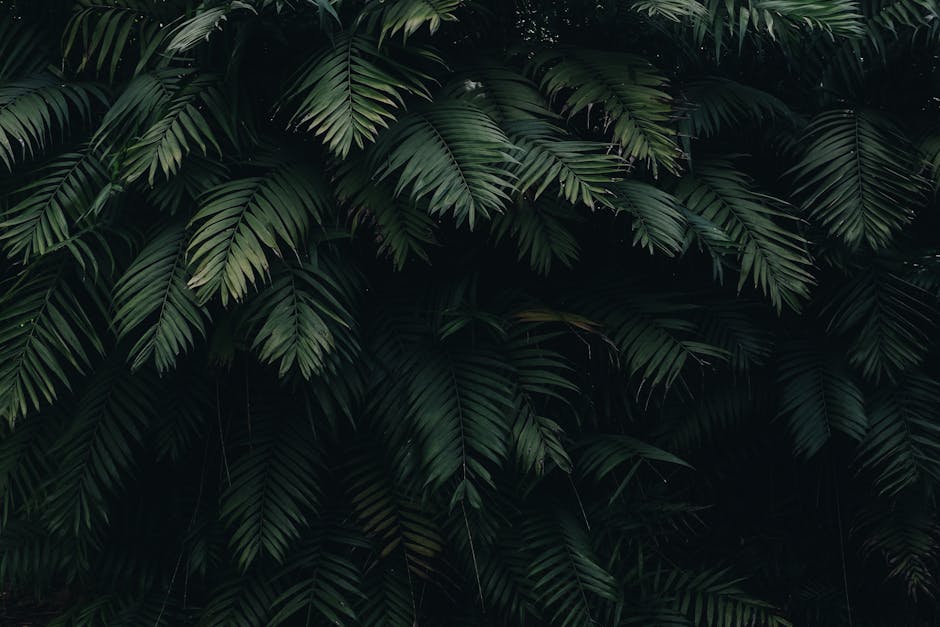 As he is saying, 
if this does play out, we will see an even bigger   crash in the markets, which will terrify everyone.
Now, we have this tweet from @SirRobArtll1that. He   tweeted, saying, "You should have bought XRP when 
it crashed 97% and struck $0.10. But did you? You   should have bought XRP when SEC crashed it 
to $0.17. But did you? Something terrible   may happen to the price now, and you'll think the 
bull market is over. You should buy then. But will   you?" Basically, we are saying here that every 
time there is a massive crash in the market, it is   ideal for buying into the market. There have been 
many levels where people should have bought into   the markets but let these opportunities pass them.
From @X_anderson, we can see this tweet here,   "How many years do you think they have worked 
on CBDCs?" If you look at this thread, we can   see sentiment from a couple of people who say, 
since the inception of XRP in 2018.
We have others   saying for generations, 30+ years. But the point 
here is that they usually tell white lies about   these kinds of things. They are prepared; there is 
nothing like they are working on it now. They are   just waiting for the right opening to launch.
Again from @SirRobArtll1, he tweeted saying,   "The big XRP boom is coming! The crashes are only 
opportunities to get ready for the big boom!"   As you all know, this is the best way to make 
money in the crypto market. You look for those   openings where you can buy cheap and sell 
high. But the sad part is that no one seems   to buy during these openings at lower prices. 
Market psychology is just always very crazy.  Another tweet from @WClementelll says, "BTC 
whale wallet inflows. Looks like they've been   getting busy lately." Now, this is just another 
analysis right here. From the looks of things,   the whales have been accumulating. They keep on 
buying, but it seems like the graph continues to   dip lower. And we can't help it at this point. 
Bitcoin is on the verge of a rather big crash.   We might even revisit $5,000 in August.
If this is 
how things are looking, we must see some huge news   that will probably support the price. So, we 
need to be prepared for any scenario possible.  @UniverseTwenty, "XRP price minimum 3 Digit's 
after they win the Case 2021. 2030 XRP   End Game $55,000." We are talking about the 
possible price of XRP 10 years from now.   I'd say by this time; we will be talking six 
figures XRP price. By this time, XRP will be   the backbone of the new financial system. The 
banks need the liquidity now and not in 2030,   so we could even be talking like $10,000 minimum 
by 2022.
But who knows? Many people probably think   the XRP army is crazing or something for thinking 
that XRP would match these figures. A couple of   years ago, Bitcoin was selling at just a couple of 
cents, and it got to its all-time high of $60,000.  Now, as we wind up today's video, let's look at 
this article from forkast.news that says the SEC   and Ripple reschedule Hinman deposition 
on Ethereum and XRP to July 27th. 'The   U.S. Securities and Exchange Commission (SEC) 
and Ripple Labs have agreed to reschedule the   deposition of William Hinman, the former head of 
the SEC's Division of Corporation Finance, to July   27th. Last week, U.S. Magistrate Judge Sarah 
Netburn ruled to authorize Hinman's deposition   to proceed, with a delay to allow the SEC and 
Ripple to agree on the scope of the deposition   given the privilege issues involved. Hinman's 
deposition was originally scheduled for July 19th.  "The parties have made substantial progress in 
narrowing and resolving the privilege issues   and plan to have additional meet and confer 
discussions in the next few days to further   narrow and resolve the issues relating to 
Mr. Hinman's deposition, without waiver   of any party's rights," wrote Ripple's defense 
attorneys in a letter to Netburn on July 16th.   The SEC earlier had sought to prevent Hinman 
from testifying but failed to persuade Netburn   that Hinman's prior public statements were not 
relevant to the agency's lawsuit against Ripple.  Defense attorneys successfully argued 
that Hinman's testimony could provide   essential insights into the SEC's position 
on cryptocurrencies, including XRP.
Ripple   is seeking to bolster its defense that the SEC 
failed to provide "fair notice" that the agency   would treat XRP differently from Bitcoin 
and Ethereum — two cryptocurrencies that   Hinman declared were not securities in a 2018 
speech. With that in mind, Let's take a look   at the technical picture of XRP and Bitcoin!
Speculative play on the XRP Weekly chart..  If you look at the previous price action we have 
a similar scenario setting up on the Weekly chart.  In November 2020 price action broke out from 
the mid Bollinger Band line and cleared the   upper band in a parabolic fashion.
Upon trend reversal, it was the 50   day Moving Average that acted as support 
and set XRP up for its April 2021 pump.  Since April we have been selling off 
hard and have once again found price   action looking for support on the 50 day MA.
If the recipe is the same we should see an   explosive reaction to these market conditions.
Now we are looking at daily Bitcoin chart.   Depending on your bias and your personal 
views & beliefs, analyzing bitcoin you   main get absolutely opposite conclusions.
Being bearish biased and not believing in   the recovery of a crypto market, analyzing 
a price action on a daily chart , you   may notice a falling parallel channel .
With a sequence of lower highs and lower lows,   the price keeps trading in a bearish trend and we 
may expect a continuation to new structure lows.  Being a bullish biased trader and actively 
purchasing the coins after the fall,   you may perceive the current price action 
as a consolidation & bullish accumulation.  The price is trading within a horizontal trading 
range and we are waiting for its resistance   breakout as a trigger that the market 
returns back to a global bullish trend .  Who is right? We don't know. 
Both parties have nice arguments.  Subjectivity is a huge part of this game.
I will be a middle man guy and would treat   a current price action as a consolidation and 
indecision.
But I do admit that bullish / bearish   breakouts & continuation are equally possible.
Please keep in mind, We are not a licensed   financial advisor. All videos on this channel 
are intended for entertainment purposes   only. Tell us what you think in the comment 
section below and let's have a conversation.  Thank you very much for watching. Don't forget 
to like this video and to click on the subscribe   button below. Turn on notifications to get 
informed whenever we post our amazing content.   We'll see you in the next video..