What's up, guys? I hope you 
are all having a fantastic day.   Today I have some exciting news about Ripple, 
XRP, and what's happening in the XRP community.  Whale Alert, the blockchain tracking and analytics 
platform, highlighted a recent transfer worth   approximately $18 million from cryptocurrency 
exchange Binance to a digital wallet.  Despite the recent correction in the price of 
the world's 7th most valuable digital asset,   whale XRP transactions are surging. The 
total number of XRP whales has also increased   substantially during the last few months. 
According to the latest Q1 2021 Markets   report published by the San Francisco-based 
blockchain firm Ripple, XRP accumulation increased   rapidly during the first three months of 2021.
"The number of "whale" wallets, defined as wallets   with balances of at least 10M XRP, increased 
from 308 to 319. Similarly, the number of wallets   holding between 1M and 10M coins increased from 
1,125 to 1,196," Ripple mentioned in the report.  Now, back to today's topic, we will rev the 
engines with this tweet from @Riz_XRP that says,   "XRP moving up on the list." She shares 
this picture from CNBC Real-Time that   shows Bitcoin in the first place, and guess what 
follows right under? XRP! It's mind-blowing how   XRP appears even before Ethereum.
XRP has 
already started its journey to the top,   and soon, it will be in the number 
one spot. You already know this!  Before we jump to the next thing, let's look 
at this tweet from @sentosumosaba that says,   "Here you go @JohnEDeaton, another use case for 
you! Meg Nakamura. Co-founder at Apto Payments."   He shares this video where Meg Nakamura says 
that to give the company a bit of an ecosystem,   she paid for dinner with XRP. She says she 
knows what's coming, and she is prepared   as the future is bound to happen sooner 
rather than later. XRP has many use cases.   It's no longer just the cross-border payments.
Looking into the XRP community, there's been a   lot of crazy stuff happening. And some even smell 
fishy. If we look at this tweet from @truthcrumbs,   he tweets, "Seems like John McAfee got whacked 
for attempting to expose corruption." He shares   this tweet from @officialmcafee that says, "I've 
collected files on corruption in governments.   For the first time, I'm naming names and 
specifics.
I'll begin with a CIA agent and two   Bahamian officials. Coming today. If I'm arrested 
or disappear, 31+ terabytes of incriminating data   will be released to the press." He also shares 
another tweet from @Breaking911 that says,   "BREAKING: McAfee antivirus software creator found 
dead in Spanish prison hours after court okays   his extradition to the US-AP!"
This is all just crazy! Another tweet   from @gordongekko369, he shares these pictures 
where we can see the title, 'Don't forget McAfee   allegedly had a dead man's switch to expose shit 
worldwide if something ever happened to him.'  Now, do you all think this will take place? If it 
does, things will get even crazier. There are a   lot of theories going around and what will happen. 
We have seen some people saying that McAfee's data   dump will show us who Satoshi is.
But the most 
interesting part is that McAfee had said a couple   of years back that he knew who Satoshi was.
Now, let's connect to the next tweet from   @ObviousRise that says, "Who Remembers? In a tweet 
that he quickly deleted, John McAfee claimed that   David Schwartz is Satoshi… I tend to believe him."
He shares a tweet from John McAfee saying,   'Satoshi is… and always has been the only 
person it ever could be…@joelkatz the time   is now.' Rest in Peace to this man! It's 
just sad to hear what happened to him.  Looking at a tweet by @extracapsa, "John McAfee 
has allegedly killed himself in jail (Exactly 22   months two weeks after Epstein's death on the 22nd 
day of the year) having explicitly stated that if   he ends up a suicide, it means he was whacked".
He shares McAfee's tweet from October 15, 2020,   where McAfee says he is content in jail. He 
has friends, and the food is good. However,   he has said that it will not be his fault 
if it ends up that he hanged himself.  Now, if we move to this tweet by 
@Neloangel413, he tweets, "He's back,   but this is what is interesting here.
The 6/27 
on the bottom. Remember the baby rays BBQ post?   Expires 6/27. David Schwartz liked it. Coming 
days will be interesting." He shares a tweet from   @michaeljburry that says, 'Trapped bulls often 
fall for the latest support.' We all know this   guy right here thinks that we will go even lower.
Coming from @zeroshorts, "Re #Tether-#Bitfinex   spaces; Someone challenged @BennettTomlin 
@Caspiance, @Frances_Coppola on whether Tether   is manipulating BTC price or what effect Tether 
collapse would have on BTC. Well, here is Tether   CFO himself who said 'BTC could tank below 1K if 
we don't act quickly." But I guess you all already   know the deal.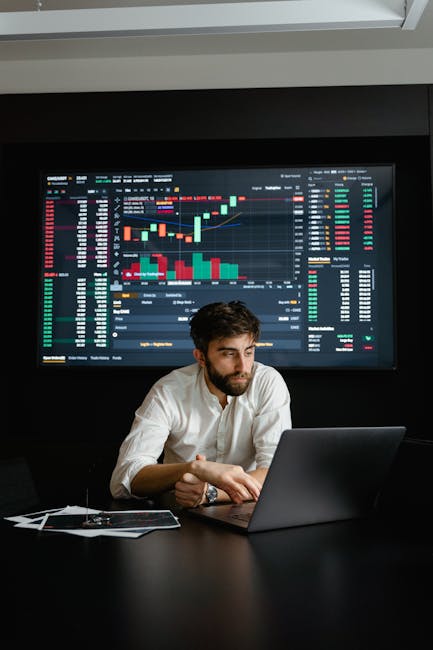 Bitcoin has to go, and from 
the looks of things, that will happen sooner   than later. @22 _Savage22 tweets, "Bitcoin & The 
Markets Crash on June 21st and 22nd. The Xact 2   dates are showed you the Elites were warning about 
weeks ago." The crash happened a few days ago, and   we are back up. But the big question here is; are 
we going to see another crash sooner than later?   No one really knows at this point as 
the market is being manipulated so much.  From @RizioLucien, "Harvest time! #XRP." He 
shares a tweet from NASA saying, "This Thursday,   the last supermoon of the year will have a 
sweet ending-it's a strawberry Moon. It's coined   'Strawberry Moon' because it signaled a time 
to gather the harvest of strawberries and other   fruits." @freyja_888 also says, "Strawberry 
Full Moon June 24". On a picture she shares,   it says, Strawberry Full Moon brings good 
luck. Harvesting the fruits of our labor."  From Nasa.gov, "Many cultures name full Moons, 
and while the names differ, we can all agree that   June's full Moon is a sweet sight to behold.
The 
"Strawberry Moon," as the last full Moon of Spring   or the first Full Moon of Summer is called, gained 
its name from the time of year when berries ripen.   However, the name doesn't necessarily imply the 
Moon is red, though it does appear a reddish   color when rising or setting. The Moon will appear 
full for about three days, from early Wednesday   morning through early Saturday morning.
This year the Strawberry Moon is closer   and larger than an average full Moon. 
When we have such a large bright Moon,   it is sometimes called a Super Moon."
@reb0rn13, "If you are hoping only for a $10 XRP,   then you do not fully understand the size and 
scale of the Grand Plan.
If it weren't for the   price manipulation, the ATH would have been broken 
LONG ago. They needed to buy time. SEC case is   doing exactly that. 4 Digits is inevitable." 
In fact, according to an article published   on Ambcrypto.com, the United States Securities 
and Exchange Commission was dealt a "big blow" a   week or so ago after Judge Sarah Netburn observed 
that Ripple Lab's fair notice defense centered not   on the defendants' behavior or knowledge, but the 
SEC's activities. Now, while that was yet another   "small victory" for the blockchain firm in the 
course of this lawsuit, it would seem that there   may be more to come, especially since the Court 
has now ruled on Ripple's June 4 Letter Motion.  According to the same, the presiding judge has 
now ordered the SEC to produce documentation of   its internal policies that govern employees' 
trade or purchase of digital assets. In the past,   the regulatory agency had refused to abide 
by the defendants' request for the same,   citing irrelevancy. The "text-only" 
order passed by Judge Netburn stated,   "The Court finds that the information sought meets 
the low bar for relevance, including potentially   with respect to the claims against the individual 
defendants." Since the order mentioned above was   "text-only," Judge Netburn didn't publish her 
legal reasoning behind granting such a request.  Needless to say, the reactions to the said 
development were swift and vocal.
Attorney John   Deaton-founded CryptoLaw, for instance, reacted 
to the same by tweeting, "Netburn is, therefore,   ordering @SEC_Enforcement to stop stonewalling 
and hand over "policies governing SEC employees'   trading in, or purchase or sale of, Digital 
Assets and/or Virtual Currencies, including all   changes and updates to those policies" to the 
Defendants." Yes guys, now it's the time to   look the technical picture of XRP.
In this daily chart, I Zoomed way out   to get the full picture from 2013 to 2023 and 
beyond we see a definite channel. Dec 31/2020   XRP hit the bottom of it and has been going 
up since but look at where the top of that   channel will put XRP by EOY & 2022!
I've seen many analyst, that I follow and highly   respect, with some VERY conservative numbers. 
Always good to err on the side of caution.  However, after looking at this chart 
how much profit will you be taking   at $10 or $15??? Looks to me like there will be 
allot more upside than just the low double digits!  Please keep in mind, We are not a licensed 
financial advisor.
All videos on this channel   are intended for entertainment purposes only.
Tell us what you think in the comment section   below and let's have a conversation.
Thank you very much for watching. Don't   forget to like this video and to click on the 
subscribe button below. Turn on notifications to   get informed whenever we post our amazing content.
We'll see you in the next video..