What's up, guys? I hope you are all having a 
fantastic day. I'm back with yet another XRP   update, and today, we will talk about all the 
juicy stuff that's happening to Ripple, XRP,   and the XRP community. According to 
Coinmarketcap.com, XRP is consolidating at   the $0.83 level while finding its stability.
As always, Welcome back to Money Side- your   favorite crypto news channel. If you 
are new here, welcome to the XRP fam.   Hit that 'Subscribe' button and turn on 
your notifications to get notified whenever   we put up our daily crypto news updates.
To kick things off, we can see this exciting   interview that @XRPJackson about Rosie 
Rios.
In the video, Rosie says that she   is especially pleased by the path of utility 
that XRP has with cross-border payments. This   is such fantastic news to hear. You should 
definitely listen to what she has to say   about the whole concept of cryptocurrencies.
Now back to today's topic, we can see a post by   @NoellaNix on Twitter that says, "Australia's 
largest banks all crash at the same time.   This is why I love crypto. Nothing Suss though…" 
yes, guys, some central banks in Australia were   hit by a significant telecommunications 
outage. The Commonwealth Bank, ANZ,   Westpac Bank, St George Bank, and the Reserve 
Bank of Australia were among those affected,   with thousands of customers experiencing 
technical difficulties from Thursday afternoon.  This is another tweet talking about the same 
event from @xrp27648639, "Online banking across   several major Australian banks goes down." He 
shares this picture from Downdetector that shows   the banks that were affected by this outage.
@SourceD20 "What's up with these outages in   the States and Australia?" He shares these 
pictures where we can see that websites   and major airlines were down.
Customers reported being unable   to use banking apps and online services from about 
2.10 pm, according to DownDetector, which tracks   outage information in real-time.
At one point, 
almost 50 entities were experiencing problems.   It's understood the issues related to service 
provider Akamai, which provides digital services   to some of the world's biggest companies. 
Comment has been sought from the company.  I don't know how you all feel about this, but 
guys, if this isn't a warning sign for everyone,   I don't know what it is. You all need to 
prepare for the great switch that we have   all been talking about on this channel. As we have 
said before, once such events start taking place,   things will only start getting crazier. So, when 
things happen, let them find you well prepared.  Airlines, banks, stock exchanges, 
and trading platforms suffered brief   website outages early Thursday after a critical 
piece of internet infrastructure failed,   sparking the second significant interruption 
of the past ten days.
Many of the outages   were reported by people in Australia trying to do 
banking, book flights, and access postal services.  Internet monitoring websites including 
ThousandEyes, Downdetector.com, and fing.com   showed dozens of disruptions. Banking services 
were among those heavily disrupted, with Westpac,   the Commonwealth Bank, ANZ, and St George all 
down, along with the website of the Reserve   Bank of Australia, the country's central bank.
The Reserve Bank canceled a bond-buying operation   due to technical difficulties facing several banks 
that were to participate. Australia Post said on   Twitter that an "external outage" had impacted a 
number of its services. While most services had   come back online, it was continuing to monitor 
and investigate. Virgin Australia said flights   were mainly operating as scheduled after restoring 
access to its website and guest contact center.  In a statement on Thursday, it said that 
it had resolved an IT outage caused by a   failure at Akamai Technologies, a global content 
delivery network.
"Virgin Australia was one of   many organizations to experience an outage 
with the Akamai content delivery system,"   it said. "We are working with them to 
ensure that necessary measures are taken   to prevent these outages from reoccurring." Many 
services were up and running after an hour or so,   but the affected companies said they worked 
overtime to prevent further problems.  Akamai explained that a bug caused its outage 
in one of its services that helps mitigate   distributed denial-of-service (DDOS) attacks.
Bad 
actors send tons of requests to access a website   to overwhelm its systems and shut it down. The 
company said it detected the issue immediately   and alerted customers within seconds. According 
to the company, Akamai took steps to bring   many of the 500 customers who were using 
this service back online within minutes.   The company also said a system update or 
a cyberattack did not cause the "issue."  But something else far more interesting came up 
later in the day. And we can see this tweet from   @XANON49426364 that says, "Now we know why the 
banks went offline." He further shares a link   to this article by U.today with the headlines, 
"New Ripple-Net Based ODL Corridor Set Up Between   Australia and Vietnam".
Let's quickly go over this 
article and see what it says. "Publicly-traded   company Lynx Global Digital Finance Corporation 
has announced that it's subsidiary Direct Agent 5   (DA5) has kicked off a direct remittance corridor 
to Vietnam after integration with local payments   provider FinFan. The latter is Vietnam's biggest 
remittance company, and it works on RippleNet.   Last year, when the pandemic broke out, FinFan 
was Vietnam's first neo-banking institution   that began using RippleNet and the Ripple 
XRP blockchain network. Now, as part of the   partnership, Lynx and its subsidiary DA5 will 
have full-scale access to RippleNet for seamless   cross-border payments." Remember, guys, this is 
not just a coincidence. The outage was not just   any other coincidence. Something big is definitely 
cooking up and as always, let's stay ready.  @blockchainluv tweeted, "These walls will come 
down." He then shares this picture that says,  "The World is changing, my friends.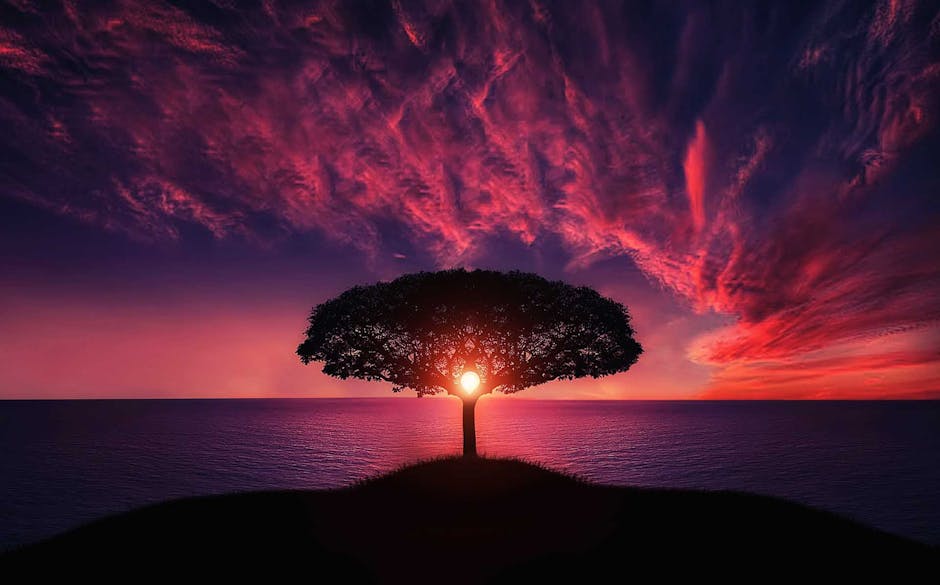 The people 
utilizing the power of the internet are finally   able to communicate with each other, and together 
they are rejecting the shackles that the PTB   have tried to place upon the masses. Money shall 
not be controlled like it has been by unseen hands   in dark rooms, for XRP is the spark plug that 
ignites the engine of a bulldozer of change   that will ram right through their walls of 
stagnation. These walls will come down."  Now that aside, let's talk about how people 
feel about the SEC and Ripple lawsuit.
And   we have this one tweet from @reb0rn13 that 
says, "If you are selling your XRP right now   because you feel that nothing is going to 
happen 'short term' with Ripple and SEC. Go   and do some more research. Ripple, as a big of a 
fish they are, are JUST ONE FISH in a VAST OCEAN.  Don't get caught up in mainstream 
news. The bigger picture reveals all."  In fact, even @Neloangelo413 tweeted, 
saying that, "Like I was saying,   the lawsuit isn't something you should be 
concerned with. That's a distraction." But   what this guy is saying here is absolutely true. 
So many people are so obsessed with the lawsuit   that they might fail to see the bigger picture. In 
fact, we have a good number who think that Ripple   is going to lose. But you and I both know that 
this is all a show.
Ripple will win this case;   we just have to be patient and wait for 
the right time when this big event happens.  @blebrock92 tweeted, "How can people still doubt 
what's about to happen? It's told to you through   the news, Riddler's, articles, and movies. This 
is going to be so epic. #XRP." XRP is the chosen   coin, and once the flip is switched, we can all 
do our little victory dance. Again from @CK113311,   he gives us this theory about the XRP settlement. 
In his tweet, he says, "Theory, XRP to gifted (or   similar) from Ripple to an entity that is 
Non-Partisan and Non-National when it comes   to politics. #IMF I guess. What's happening now? 
Davos Summit. Who hosts it? #WEF #IMF #WorldBank.   @RippleRiddler gave us clues in advance of 
such an event." As we can see in this picture,  Now @NCJRothschild tweeted, "All hell will 
break loose… when the next bubble bursts."   But when do you guys think this will be? 
Somehow, I feel that this might be just   an understatement as the central banks 
will be prepared for the shift in money.  There are just so many exciting events 
happening right now with XRP that once   the graph starts moving, there will be no 
stopping.
This will be the moment we have   long waited for. It will all be worth it.
As we wind up today's video, let's take a   look at this tweet from @gordongekko369 
that says, "They building a narrative   for we know what's coming." He shares this piece 
from The Wall Street Journal with the headline,   "Biden Warns on Cyberattacks, Navalny's Fate in 
Putin Talks." We already know that cyber-attacks   are coming and these guys are now just building 
a narrative for it.
That's it for today;   as you move along with your day, always 
remember, "Your true potential remains hidden   within higher levels of consciousness, waiting 
to be unlocked." With that in mind, let's take   a look at the technical analysis of XRP.
Here's a quick look at XRP 4 hr chart. As   we can see, the price has printed a falling 
wedge and we should see a breakout soon. The   best entry would be when the price breaks above 
the Falling wedge with a good amount of volume.  My idea is: Buy the breakout 
from the falling wedge and take   profits at the levels shown in the chart.
Profits can also be taken in the resistance zone.  I've said it before and I'll say it again… 
Crypto market of Alts has all the potential   to 100X in current conditions and if we 
look at fractals, it is very much possible.  And yes, I know that fractals do not guarantee 
repeated success, however if we take a look at   this bull run, it is very reminiscent of the 
2017 bull run, nearly identical in every move.  Please keep in mind, We are not a licensed 
financial advisor.
All videos on this channel   are intended for entertainment purposes only.
Tell us what you think in the comment section   below and let's have a conversation.
Thank you very much for watching. Don't   forget to like this video and to click on the 
subscribe button below. Turn on notifications to   get informed whenever we post our amazing content.
We'll see you in the next video..