What's up, guys? I hope you are all having 
a fantastic day today. This week has been   quite eventful, and we have seen massive 
price action happen. We already know that   XRP is about to hit five massive 
figures, and that will be about it   in today's video. But before we get into 
that, let's roll that beautiful intro.  As always, welcome back to Money Side- your 
favorite crypto news channel. If you are new here,   welcome to the XRP fam. Hit that 'subscribe' 
button and turn on your notifications so that you   don't miss out on our daily crypto news updates.
Now, back to today's video, we are going to kick   things off with this tweet here from 
@XRPisOurFuture.
He tweeted saying,   "$10,000 XRP… just saying!" Everything 
is right there in front of our faces,   but still, so many people don't seem to believe 
that XRP will one day reach these prices. However,   the question shouldn't be about if XRP will hit 
$10,000 in the future, but when it will. What   should be necessary is the time frame for exactly 
when XRP could hit these price levels. Is it a   month from now? Probably years? Or even decades?
Moving on from that, we have this tweet from   @MathewLINY that says, "Congress is being made 
aware of National security issues about SWIFT   Payment Network. 1. Cost 2. Speed 3. Vulnerable 
to Cyberattacks 4. Lack of interoperability with   new systems. #Ripplenet names as an alternative 
with a few others." We talked more about this in   yesterday's video, so I won't dwell much on 
that, but this is quite fascinating to see.  We have talked about people taking their funds 
to cold storage, and now, things are escalating   really fast.
In fact, people have started to 
notice that something weird is cooking up with   Binance. We have this tweet from @CrptoWhale that 
says, "Binance is the last place I'd ever store my   funds. They will likely exit scams or be shut down 
in the near future. Don't ignore the red flags:  -Multiple CEO's/executives resign
– Linked to Tether Fraud  -Dozens of regulators issue warnings
– Investigated by DOJ, IRS, CFTC, etc."  And this guy right here knows what 
he is talking about. Just yesterday,   we got this tweet from @BrianBrooksUS that says, 
"Greetings #crypto community. Letting you all know   that I have resigned as CEO of @BinanceUS. Despite 
the differences over strategic direction, I wish   my former colleagues much success. Exciting new 
things to come!" As we can see, yet another CEO   has resigned from Binance. These are all the red 
flags that Crypto Whale is warning us about. Guys,   let's get those cold storage wallets and secure 
our investments. Better to be safe than sorry.  Now, we have this tweet from @Ripple that says, 
"Everyone, everywhere should be able to sell,   buy, or transfer #NFTs on the #blockchain of 
their choice.
Learn how our new partnership with   @mintable_app plans to leverage #XRPL to deliver a 
seamless experience for NFTs" As we can see, they   shared this link to an article they shared earlier 
last month on their partnerships with Mintable.  It says, today, we're excited to announce our 
investment in Mintable, an NFT marketplace   that allows users to seamlessly create, buy, and 
sell digital items using fiat or cryptocurrency.  As tokenization launches into the mainstream, we 
believe the ability to digitally sign an asset,   sell it on a blockchain, and receive real income 
from its subsequent sales will create the tipping   point for widespread crypto adoption. In 2020 
alone, consumers spent $54 billion on non-fungible   tokens (NFTs)–and this is only the beginning. NFTs 
have the long-term potential to accelerate the   creator economy, inspire new business models and 
open access to broader participation in the modern   financial system. The growth and development of 
NFTs will start with marketplaces building upon   Layer-1 protocols to support these transactions 
at scale, but high platform fees act as a barrier   to further accessibility and monetization.
Everyone, everywhere should be able to mint,   sell, buy, or transfer NFTs on the blockchain of 
their choice—but making this a reality requires   building a multi-chain future: 
where each blockchain network   is optimized for a specific use case to provide 
developers with more flexibility.
This shift will   inevitably inspire cross-chain interoperability 
that allows the right chain to be used at the   right time to create the best user experience.
That is why we are so excited about consumer   marketplaces like Mintable, which today announced 
$13 million in Series A funding to expand   its platform support for more blockchains. 
CEO and founder Zach Burks is on a mission   to unlock mass consumer adoption of NFTs with 
an intuitive NFT marketplace that abstracts the   underlying complexity of blockchain and 
minted 700,000 items in the past year.  The XRP Ledger (XRPL)—with its innate performance 
advantages and built-in decentralized exchange   (DEX)—is ideally suited to deliver a seamless 
experience for NFTs. In order to reach the next   stage of growth, Mintable plans to integrate with 
the XRPL so creators can securely, sustainably and   efficiently sell their works. This is also true 
for users who wish to purchase NFTs and resell   them. The Federated Consensus algorithm – core to 
the design of XRPL – ensures low-cost transactions   and positive implications for sustainability.
By being able to cut transaction ("gas") fees   down to $0.0004 on XRPL, Mintable recognizes 
the opportunity to offer a differentiated user   experience that provides a competitive advantage 
in comparison to other marketplaces.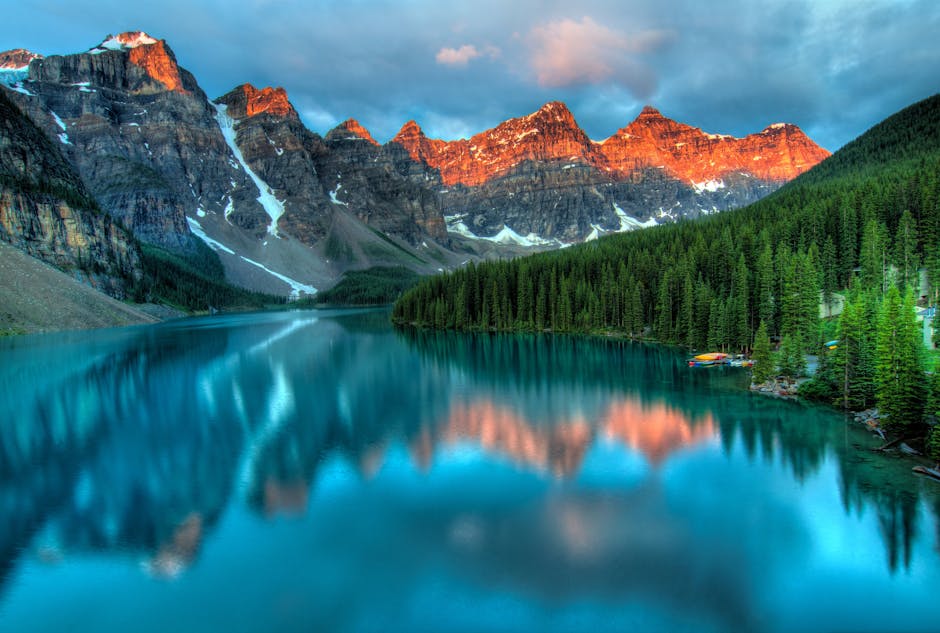 In fact,   the XRPL consumes only about 790,000 kWh per year 
and is already carbon neutral, which is far more   efficient than proof-of-work networks that consume 
around 66 TWh of energy per year. In a nutshell,   its environmentally friendly attributes will 
allow billions of NFTs to be minted, bought and   transferred on the XRPL in a sustainable way.
We couldn't be more excited to work with our   friends at Mintable to provide creators and 
developers with a best-in-class experience   and bring more participants into the blockchain 
ecosystem with NFTs.
To learn more about Mintable,   visit https://mintable.app/ or 
follow on Twitter @mintable_app."  Further, we have this article from 
cryptotellastory.com that says,   "Ripple (XRP) to Soon See DeFi, Smart 
Contracts, and Federated Sidechains."   Ripple confirms that federated sidechains are 
coming. The implementation will vastly enhance   the use circumstances of the XRP Ledger, together 
with including DeFi, NFT, and sensible contract   capabilities. "You requested, we listened. We've 
launched Federated Sidechains to the #XRPLedger   with the intention to benefit from the energy of 
the #XRPL on a sidechain that acts as its personal   #blockchain. Study new use circumstances like 
native #DeFi capabilities and sensible contracts."  Whereas the corporate confirms cross-border 
payments stay its "bread and butter," federated   sidechains will open up a world of prospects for 
Ripple going into the longer term. What's extra,   hypothesis is mounting that Ripple has its eye 
on an even bigger prize. Particularly utilizing   sidechains to seize the central financial 
institution digital foreign money (CBDC) market.  Ripple CTO explains why sidechains are 
crucial.
In the latest interview with   YouTube channel Pondering Crypto, Ripple CTO 
David Schwartz defined federated sidechains   as: "The overall thought is to reinforce the 
utility of the XRP Ledger by primarily having   extra ledgers that kind of, actually, sit to 
the facet of it." The consideration behind this   idea is to separate performance over completely 
different chains. That means the main chain,   which is used for funds in Ripple's case, 
stays fast and low-cost to make use of.  "For those who attempt to put all the things 
on a single chain, what occurs is the chain   will get gradual and it will get costly, 
and it degrades the power of individuals   to make use of it for easy funds." Schwartz 
mentioned they may have constructed sensible   contracts and so forth., into the mainchain. 
However, neither he nor the XRP group would   have accepted that as a result of being "the 
perfect digital asset for funds" actually issues.  The central financial institution digital foreign 
money play. Ripple introduced a pilot challenge   for CBDCs in March of this yr. This 
challenge relies on the XRP Ledger,   which has over eight years of historical past as a 
dependable, safe, and highly scalable cost system.   Nevertheless, catering to central banks 
provides transaction privateness and   extra management than a typical public ledger."
What's extra fascinating is the interoperability   facet of this challenge.
Ripple says these 
non-public ledgers are capable of joining with   current legacy infrastructure and one 
another. This presents an intriguing   prospect when enthusiastic about 
cross-border settlements occurring   on the identical community through sidechains.
"We're additionally engaged on a recent strategy   the place Central Banks will be capable of 
being a part of a community of CBDC Ledgers that   allows full settlement interoperability, whereas 
permitting every member to retain their financial   and technological independence." Whereas right 
now's announcement didn't point out CBDCs, it's   exhausting not to put two and two collectively."
Guys, now let's take a look at the charts!  XRP worth $0.78 USD and this it's my 
forecast how XRP will repeat these movement   to way to $20 USD.
Don't missing this 
cryptocurrency in your big radar in the next up.   Big news are put XRP for the next big reset in 
the Global Economic Forum to make XRP the adoption   for the history of money and Global Financial 
System. And also, Banks are ready to use XRP.   And just 1% of the world population know it. Don't 
underestimate this guys! As always trade safely!  Please keep in mind, We are not a licensed 
financial advisor. All videos on this channel   are intended for entertainment purposes only.
Tell us what you think in the comment section   below and let's have a conversation.
Thank you very much for watching. Don't   forget to like this video and to click on the 
subscribe button below. Turn on notifications to   get informed whenever we post our amazing content.
We'll see you in the next video..