What's up, guys? I hope you are all having a fantastic weekend. Now, today I'm back with some exciting news
about what's happening to XRP in the XRP community. Before we get started, according to Coinmarketcap.com,
the price of XRP is $0.6664 and has been up precisely 4% over the last 24 hours. It's impressive that we are in the green zone
today. Things are definitely looking brighter for
us. But before we get into all the juicy details,
let's roll that intro. As always, welcome back to Money Side- Your
Favorite crypto news channel. If you are new here, welcome to the XRP Fam. Hit that 'Subscribe' button and turn on the
notifications to get not miss out on our daily crypto news updates. Today we will kick start things with this
tweet from @sentosumosaba that says, "Attorney Moon Kitty Clip from 'SEC vs. Ripple'- Will
Hinman be Deposed?" Now, listening to the video she shared, we
can hear that Hinman's personal opinion didn't affect SEC policy. The real point is there was no SEC policy. That is to say, they depose him to say it
was his opinion, not SEC policy, then he is questioned about the differences in the two
until he states the SEC didn't have a policy.
This all leads to Ripple's Fair Notice defense. But I 100% agree; it's interesting that they
are defending him considering it was a " personal opinion speech "; however, this makes it look
like the SEC had a lot more to do with that opinion because they are defending him. I guess we'll just sit back and watch the
show. According to Forkast.news, Communications
related to Hinman's speech cannot be privileged if the speech did not reflect government policy,
Ripple's defense attorneys argued. "If, on the other hand, the speech did express
agency policy, then the SEC might have a better argument for shielding internal deliberations
about it — but at the cost of acknowledging that the agency's current litigation position
that XRP is a security is inconsistent with prior agency pronouncements." "[Hinman's] testimony is likely to yield important
facts shedding light on whether and to what extent the SEC authorized or approved it as
a statement to the public about the agency's current thinking on a complex, highly scrutinized
regulatory topic," the defense attorneys wrote.
Ripple's attorneys are asking the court to
allow Hinman's deposition to proceed and the SEC's attorneys to object on a question-by-question
basis if a question sought privileged information. "That familiar procedure provides full protection
for any legitimate interest the SEC might have in avoiding scrutiny of Mr. Hinman's
public and private communications about the market's understanding of the regulatory treatment
of cryptocurrencies — an issue at the heart of this case," Ripple attorneys wrote. Now, let's see this other tweet from @BlcakberryXRP
that says, "Law 101 Ripple Case #XRP. Ask the question, object on the record, answer
the question, then deal with it lataaa." Now, he shared this video where he explains
how everything is going to work once Hinman is deposed.
Hinman was there, so they want to just ask
him questions, especially with the fact that he made statements about Ethereum not being
a security, gave it a pass which skyrocketed the price. This could end up being evidence that he got
paid by some firms that deal with Ethereum. But we all know that courts are pubic theatres…
with much emphasis on the word theatre. Something fishy is definitely going on here
with the lawsuit and the involvement of Hinman in all this. As we all know, the SEC's internal communications
on Bitcoin, Ethereum, and XRP and Hinman's speech have been heated areas of contention
between the SEC and Ripple as Ripple seeks to bolster its fair notice defense that the
SEC did not provide the company and market with fair notice that XRP transactions violated
the law. @CryptoWhale, "IRS investigating Binance,
DOJ investigating Binance, CFTC investigating Binance, Thai SEC investigating Binance, the
Cayman Islands investigating Binance, Japan/UK issue warnings about Binance, Canada Regulators
investigating Binance.
Don't ignore the red flag. Binance is a fraud." All I can say is be careful with Binance. In fact, remove your coins from the exchanges
and get yourself a hardware wallet for better security. Don't be a victim and cry later. According to Bloomberg.com, "Binance Holdings
Ltd. is under investigation by the Justice Department and Internal Revenue Service, ensnaring
the world's biggest cryptocurrency exchange in US efforts to root out illicit activity
that's thrived in the red-hot but mostly unregulated market.
As part of the inquiry, officials who probe
money laundering and tax offenses have sought information from individuals with insight
into Binance's business, according to people with knowledge of the matter who asked not
to be named because the probe is confidential. Led by Changpeng Zhao, a charismatic tech
executive who relishes promoting tokens on Twitter and in media interviews, Binance has
leap-frogged rivals since he co-founded it in 2017." US officials have expressed concerns that
cryptocurrencies are being used to conceal illegal transactions, including theft and
drug deals, and that Americans who've made windfalls betting on the market's meteoric
rise are evading taxes. Such worries have been a hindrance to the
industry going mainstream, even as Wall Street increasingly embraces Bitcoin and other tokens
amid a global investing frenzy.
Another tweet from @reb0rn13 says, "You so
easily forget all the moves that have already been made. April-May-June were crazy months in the development
of the crypto market. FLARE, POLYSIGN, CODUIS, PAYSTRING, INTERLEDGER,
and OVERLEDGER, the sleeping giants, are ready. 'It will be sudden.' XRP=King" Crazy things are definitely happening
in the crypto market right now; we just have to be a little patient as the XRP time is
finally here.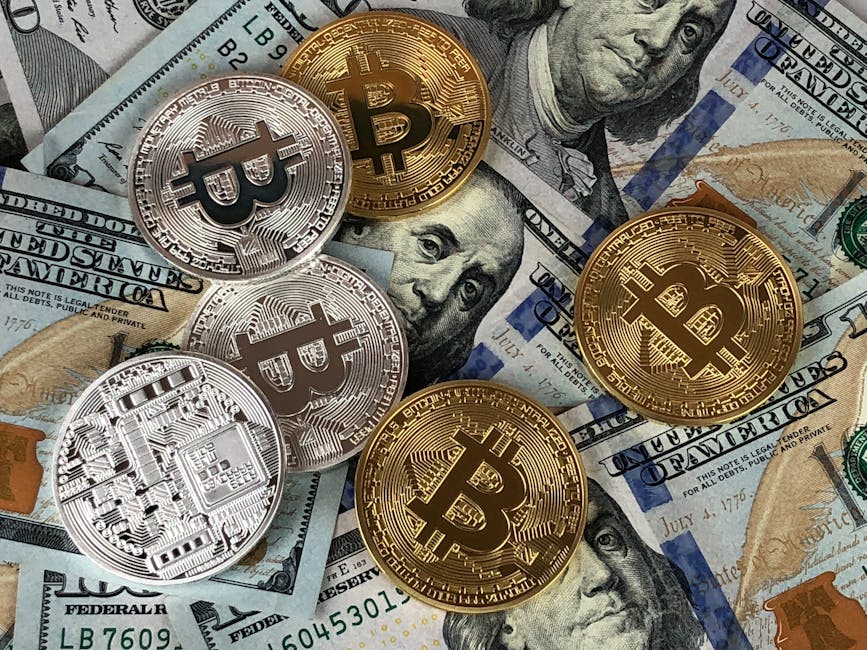 Now, let's look at this other one here from
@XaRizteyrehPes saying, "If XRP price is 67.71 cents or$1.776 on July 4th, we will know who's
in control." On July 4th, everyone will be looking to see
what the price of XRP will be. Last year's July 4th, the price of XRP was
$1.7776, which is one of the craziest stuff that's been going around. @Neloangelo314 tweeted, "You have to understand
that they are collapsing everything, and only a few coins will out at the top. What are we doing now? All illusions in the market. Of course, this coin or that coin hasn't done
anything in years. It's not the appointed time." According to an article by CNBC.com, we can
see that Bitcoin and related assets have also come under increased scrutiny from regulators
worldwide as they have grown into a more significant part of the financial markets.
"We believe government crackdown on cryptocurrencies
can trigger another 'crypto winter' and reduced trading activity. Harsher crackdown on crypto is possible in
many developing countries which may view crypto as a threat to their fiat currencies and monetary
system," Bernstein's Harshita Rawat said in a note Tuesday. China, which is developing its own government-run
cryptocurrency, reasserted its rules against other digital currencies on Tuesday, banning
financial companies from providing services for crypto trading. In the US, newly appointed Securities and
Exchange Commission Chair Gary Gensler said earlier this month that he thought regulators
should be "technology neutral," but more consumer protection is needed in crypto markets.
Looking over a tweet from @cjzingle, it says,
"July 2021 is a very important month in this timeline… expect huge shifts." We can all agree; things are heating up very
quickly; we are barely a week into the new month. We will see some crazy things happen to the
market come the 4th of July. It's less than 24 hours from now, guys. Be ready! @XRPisOurFuture tweeted, "Are you ready for
a bloodbath before, 'The Phoenix Rises From the Ashes? BTC Target 20k-15k XRP Target Possible 0.21c! All part of the plan.
This is the final attempt to get you all to
sell. Buy the dip, accumulate. Coming soon…" For those who are doubting this, it's all
possible. Things might get very ugly soon before the
sun shines bright. As we wind up today's video, we will conclude
it with this tweet from @C_M_101 that says, "I've been saying it for years…David Schwartz
is the red Satoshi. Bitcoin was not created by some Asian guy
in a cave, but by the NSA… and the developer of Bitcoin has gone ahead and developed XRP/Ripple. What do you think will happen?" As we keep saying here on this channel, Bitcoin
was just experimental, the real deal is already here, and that's XRP! But overall, it's just crazy how the XRP community
is quiet right now.
It is pretty interesting to observe the contrast
between times like this in the market and when the charts are pumping. The masses will flock only when they see GREEN
on the charts. But the true wealth is made Now in a sea of
Red. XRP will soon melt faces guys! Now let's take a look at the price action
of XRP! Ripple blockchain tech provider has unlocked
another billion XRP tokens while the SEC legal suit against it continues. On July 1, the Ripple DLT giant withdrew another
billion XRP coins from escrow. For some years, these huge XRP releases have
been scheduled to occur on the first day of each month. Even while it fights a legal battle with the
US Securities and Exchange Commission (SEC), the blockchain decacorn continues to do so. Mintable, a nonfungible token (NFT) minting
platform and marketplace, has raised $13 million in an oversubscribed fundraising round. Ripple, mobile and blockchain gaming developer
Animoca Brands, and Metapurse, the world's largest NFT investment fund, were among the
investors in the Singapore-based startup's Series A fundraising round. Mintable will incorporate Ripple's own blockchain,
XRP Ledger (XRPL), which is already carbon neutral and "perfectly suited to offer a smooth
experience for NFTs," according to the release.
Technically, XRP did exactly what we forecasted
last week. In the article intitled "Watching the trendline"
the price did just that, it went to the trendline and then went into correction mode. We now give a higher probability for a move
to the upside especially if the trendline is broken with a powerful sharp candle to
the upside. We advise caution at the 0,735 level where
the previous top is in this structure. Trade safely guys! Please keep in mind, We are not a licensed
financial advisor. All videos on this channel are intended for
entertainment purposes only. Tell us what you think in the comment section
below and let's have a conversation. Thank you very much for watching. Don't forget to like this video and to click
on the subscribe button below. Turn on notifications to get informed whenever
we post our amazing content. We'll see you in the next video..