What's up guys, I hope you are all having a 
fantastic day today. This week has been an   eventful one, and we've definitely a lot to talk 
about as the XRP community. And the best part   is that we have seen a steady rise in the price 
of XRP. Currently, we are sitting at $0.7548,   and the price has been up by 4.46% over the last 
24 hours. It's incredible to be in the green zone;   the market is looking very beautiful. Now, 
before we get into all the juicy details of   today's video, let's roll that intro.
As always, welcome back to Money Side-   your favorite crypto news channel. If you are new 
here, welcome to the XRP fam. Hit that 'subscribe'   button and turn on the notifications so that you 
don't miss out on our daily crypto news updates.  To get us started today, we have this 
tweet from @XRPisOurFuture that says,   "Digital Currency Group by @Bitboy_crypto!". He 
shares a video where @Bitboy_crypto discusses   some crucial things about Ripple, XRP and the SEC 
lawsuit drama.
Listening to what he has to say,   Bitboy argues that the SEC lawsuit against Ripple 
is intentional. He says that DCG takes the most   subtle approaches when it comes to messaging. He 
mentions that XRP is the crypto from Ripple labs   but is also controlled by the DCG. However, Ripple 
has had a lot of drama happening over the last   couple of years, especially with the ongoing SEC 
lawsuit. In fact, all the significant exchanges   pulled XRP from their list of tradable assets, 
including Coinbase who are also part of the DCG   portfolio. However, CoinDesk, the crypto 
website with the most traffic worldwide,   never pulled down XRP. Bitboy says that XRP has 
been right there next to Ethereum and Bitcoin.  This right here is a very subtle detail 
but a very crucial one. This whole time,   CoinDesk knew XRP wasn't going anywhere because 
the DCG is working with Ripple Labs to make XRP   and the XRPL projects become the cryptocurrency 
standard between the financial institutions. The   says that this whole SEC drama is a smokescreen 
for Ripple Labs to continue development out of   the public eye and secure all the deals well 
ahead of the competition.
According to Bitboy,   that's precisely how a cartel works; they collude 
and manipulate. He winds up by telling his   Bit squad they are swimming with the whales.
Moving on from that, we have this tweet from   @reb0rn13 that says, "Think about it; if 
current price of XRP made any logical sense,   it would certainly NOT still be trading under a 
dollar. So why is it? Because it is MANIPULATED.   Therefore, all it takes is a 
flash, and before you know it,   the opportunity of a lifetime is gone forever. 
4 digits" There are two possibilities here,   the price of XRP could either go up a little 
bit and price people out before it moons. Or,   it could moon out of nowhere, and the majority 
will miss out on this golden opportunity.  We have yet another tweet here from @Fiatbroke 
that says, "Ripple mentioned on Amazon web   services website!!! BULLISH!" He shares an image 
that shows the AWS Partner Profile that mentions   Ripple. It's incredible to see such things 
happen. And this is how we know that indeed   Ripple and XRP are the chosen ones.
In a few 
years, they will be backed by the whole world.  We have this other interesting tweet from 
@Ripple that says, "Researchers expect that   cloud computing energy use could increase by 
an estimated 300% in the coming decade. We   outline how we can ensure our digital future 
of cross-border payments is a sustainable one   in our blog:" Ripple is talking about the greener 
agenda here, and guess what all these narratives   are attacking; Bitcoin. This is an article 
that Ripple has reposted from August 13 2020.  Now, before looking at how things are 
looking with the SEC vs Ripple Lawsuit,   we have this tweet from @Leerzeit. It says, 
"So even @attorneyjeremy1 is talking about   a possible settlement in the near term. The 
Sunshine Meeting yesterday wasn't cancelled,   and the price of XRP is pumping. These are just my 
observations." This is a fascinating perspective   about the Sunshine Act meeting that took place.
Now, as we proceed into this next section,   we will look at this article on Financefeeds.com. 
We have the headline, "SEC V.
RIPPLE:   'STRANGE THINGS' HINT THAT SETTLEMENT IS 
IN THE WORKS". I want us to go through   that article pick out the essential details 
that have been shared here. The article says,  'A number of strange things have caught the 
attention of attorney Jeremy Hogan, who now   believes the deposition of William Hinman never 
took place. The Securities and Exchange Commission   filed a complaint against Ripple Labs and 
individual defendants, Brad Garlinghouse and Chris   Larsen, for the sale of unregistered securities, 
implicitly pointing to XRP as a security.  The industry reacted by delisting XRP from 
cryptocurrency exchanges in the United States,   and partnerships with Ripple soon crumbled, 
including MoneyGram, apparently being approached   by ex-Ripple co-founder Jed McCaleb and its new 
blockchain competitor, Stellar. Talk of an almost   inevitable settlement with the SEC soon emerged, 
with high-profile figures within the XRP community   explaining how such a deal would look like.
In late June, and judging by the state of affairs,   attorney Jeremy Hogan said he didn't "see the 
case being decided at summary judgment until   early 2022 – maybe January".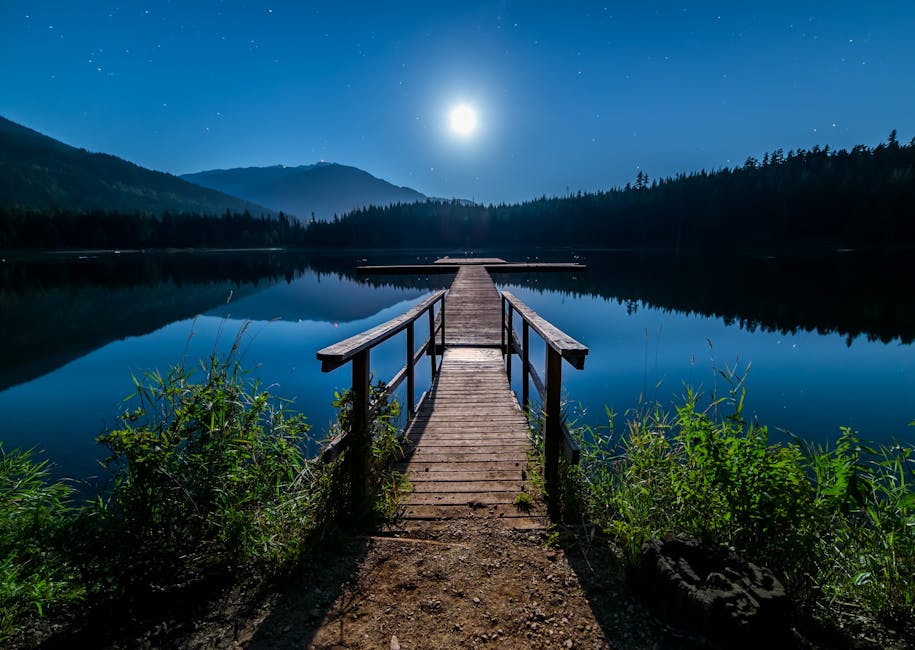 As to a potential 
settlement, that "is likely to be after at   least the close of fact discovery and that is now 
early September and even more likely to be after   October 16." – read the whole analysis here. 
That overview might have changed dramatically   after a series of "strange things" happening since 
June culminating in the silence from Ripple after   the scheduled deposition of William Hinman on 
July 27 – which transcript cannot be accessed.  Attorney Jeremy Hogan suspects the sworn testimony 
never took place: "First, I don't think the   deposition of Director Hinman took place this 
last Monday. If it had, where is the transcript   to be filed under seal for an in-camera review 
by the Judge and where is the motion to compel   Hinman to answer certain questions?" "Strange 
things" first occurred as the Judge granted the   defendant's motion in regard to discovery related 
to Bitcoin and Ether, which are relevant for the   Howie test and the Fair Notice defense, but 
the SEC did not hand over the documents even   despite risking monetary sanctions from the court.
On June 14, the agency "promised to substantially   complete its production of the internal documents 
before July 2", but on the court hearing of July   15, the Ripple counsel complained to the Judge 
the internal documents never arrived.
Then,   the Judge told the counsel to file a brief the 
next week, but Ripple never did. Attorney Jeremy   Hogan also noticed how the SEC was desperate for 
the deposition not to go forward and how quickly   the SEC and Ripple reached an agreement regarding 
the terms of the testimony – "Really? The   Grand Canyon was crossed just like that? Hmmm…"
The cherry on top was the two SEC Commissioners'   public statement last week admitting to lack 
of clarity within the digital asset ecosystem.   "Something I've never seen in litigation before, 
2 Commissioners of the SEC came out arguing,   essentially, that Ripple's Fair Notice Defense 
was valid – that market participants do not have   Fair Notice in the crypto space." That public 
statement was added to Ripple Labs and the   individual defendants' motions on fair notice 
and to dismiss the case, respectively. The SEC   responded to both letters, but only the individual 
defendants replied back to complete their record.  "Wow.
Did Ripple blow it? Do Ripple's 23 
lawyers need more than 9 days to draft a 3-page   reply brief? Or… wait for it. Or is it possible 
or yes even likely that Ripple didn't bother to   file a response to the SEC because IT DIDN'T NEED 
to. And Ripple didn't need to file a reply because   there were serious discussions regarding se…" 
There could be hundreds of other explanations,   but an upcoming settlement is his "best 
guess" unless something is filed by Friday.  Now, as we wind up today's video, we have 
this tweet from @1CrypticPoet that says,   "Ukraine's President signs Law allowing Central 
Bank to issue a CBDC." He further shares an   article from Coindesk.com that talks further 
about it. But this is what is going to happen,   guys. The bill regulates how payment services, 
especially digital ones, can be provided in   Ukraine.
In particular, the bill says the National 
Bank of Ukraine, the country's central bank,   can issue its own digital currency and create 
a testing environment for fintech startups.   On June 30, the bill was passed in Ukraine's 
national parliament, the Verkhovna Rada.  All these nations, countries are all going to 
pull out the CBDC card just at the right moment.   Now guys, it's time to check 
technical picture of XRP!  Now we are looking at the monthly perspective. 
XRP long-term chart shows retracement to 38.2%,   which is acceptable but shows weakness in the 
bulls. Also, a weekly chart is forming and   massive cup and handle which is a bullish pattern 
when completed successfully. If resistance is   broken to the upside, bulls can push to 100% of 
fib which is time-dependent and around 9$ EOY.  The month is coming to an end so it's time 
to pay attention to the monthly chart!  The last couple of months' bearish volume is 
dropping and it seems that we are going to close   the month with a Harami candle, which can indicate 
that we will see a reversal in the market.  Furthermore, we retested broken 
resistance and held it as support.  I expect a green month in august!
Please keep in mind, We are not a licensed   financial advisor.
All videos on this channel 
are intended for entertainment purposes only.  Tell us what you think in the comment 
section below and let's have a conversation.  Thank you very much for watching. Don't forget 
to like this video and to click on the subscribe   button below. Turn on notifications to get 
informed whenever we post our amazing content.  We'll see you in the next video..