SUBTITLE: Hessischer Rundfunk SUBTITLE: Hessischer Rundfunk Dominik Key is only 41 years old and suffers from Parkinson's, the disease with the typical tremor. The muscle pain then runs through the whole body. You tell us if something hurts you. Then we inject again. An operation is supposed to help him. You have to imagine, you get a ten-centimeter long wire pushed into the brain. A risky procedure deep into the midbrain. The neurosurgeons always say, "In the worst case, you'll die from it." This is a surgical procedure. This is my last anchor of help right now. He took medication for five years. They don't help anymore. Every day he tries to go for a walk with his partner Nilda Gomez . The foot starts to cramp again. Ah! Ah! Then the toes are pulled under the sole. (Reporter) Is it regular when you run a bit? Often. Almost always when I run a lot or more, actually. Then it starts. We have to have faith in the doctors. Dominik Key has been getting worse and worse since the diagnosis five years ago . I'm sorry too because I don't know how to help him.
He takes these pills and then it goes on. To do this, we have to find a bench and a place to sit where he can rest and then move on. Excursions like this one are impossible without medication. This is my "Medopa". When I let that melt in my mouth, it is quickly absorbed through the mucous membrane. Then the spasm resolves again. After the operation everything will be better, so that he can do a little more, walk more, without the cramps he gets. The operation should now replace or at least reduce the medication . Because Dominik Key cannot take it. He got rashes, depression, or anxiety. He has tried many. Let's see if we can get this under control today. Today his sons Leon and Nils are with him again. They want to work on the moped together. He used to fix their bikes for them.
Now Dominik Key is happy that he can still support her with advice and his presence. Actually, the children help me more. It's actually all too exhausting for me, all this screwing up and standing here. I have a feeling in my legs as if they are shaking. But when I see it the way the guys do it, then I'm happy. And that builds me up again. You have to take it off now and pull it out up here! His fine motor skills in particular suffered from the illness. Nils, come here! I can't get hold of it.
It's also a thing with motor skills. I can't grab the wire or slide it back and forth. I mean, I grab something and then drop something because I can't handle it. And then the muscle pain goes through the whole body. It's always bad at night when you sleep, when your body is lying down and the painkillers slowly wear off. Then you cannot calm down. That's the stupid thing about the pain. (Reporter) Does it hurt you a lot that your papa is sick? So, it works. He is sometimes restricted in his mobility.
He can't go along with everything. But he always does his best and always tries to go along with us. Then you can do it. Around 400,000 people in Germany suffer from Parkinson's. But only about ten percent get sick as young as Dominik Key. This is my place of work, our family business. Here I am employed as a master butcher for my uncle, who is currently running the shop. Actually, he should take over the business. But then the disease came.
Hello! – Hello Dominik! How are you – We're fine. And you? Not so good. As a master, he was responsible here. He often worked ten to 16 hours a day. Then it was no longer possible. When I grab the knife , I have to correct it with the other hand. These are no longer smooth transitions when cutting and releasing . I also don't get the strength to work because I can't close my hand the way I want. He would like to be able to work again. The work was fun. Otherwise you wouldn't have been able to do that in this framework. I still enjoy it when I can do it again. I hope that everything comes back on track after the operation, that I can stand behind the counter again, greet my known customers and be back.
Appointment at the Paracelsus Elena Clinic in Kassel. The clinic is a nationwide leader in the treatment and research of Parkinson's. The specialists here suggested the new approach and an operation to Dominik Key . Today he has his preliminary talk. A deep brain stimulator is to be used for him. The method was first used in the 1990s. To this day it is a complex and risky procedure. Senior physician Friederike Sixel-Döring has treated Dominik Key for a long time. The experienced neurologist will accompany the operation. It will take place at the University Clinic in Göttingen. Hello, this is Sixel. Are you so good, Sister Britta, and send Mr. Key to my office! Yes, he knows that. Thank you! Goodbye * Knock * Come on, take a seat! Mr. Key, I just wanted to go over the procedure of the operation with you . You will get the steel ring on your head first around eight thirty on Thursday morning . Then a CT is done. You then still have this ring on your head and have to wait a while.
This is the phase in which we make calculations that should then safely guide us to this core in the brain. Here you can see the "Subthalanic nucleus", abbreviated to "STN", in green . This is the "nucleus subthalanicus". We assume that he is overactive when she is ill and has thrown the entire motor regulatory system out of sync. We want to put the electrode in there. You see, it's pretty small. There are a lot of other structures around it, all of which are important for the movements, e.g. for coordinated eye movements. Of course, we have to make sure that we land there and not somewhere else. That runs over this hair-thin electrode. A neurosurgeon once gave me one that was broken so I could show it.
They're that thin. You then have some in your brain. They can derive signals. If the holes are drilled, will I be conscious? Yes they are. Do I notice? – Yes, you can see that. It's noisy. Am i in pain? – no Amazingly, it doesn't hurt. The skin is numbed locally. The drilling has no expression of pain. It's just incredibly loud. It's dentist drilling to the power of 17! It's a very scary sound on the head. We always explain to patients that there is no need to be afraid of it. (laughing) We can't get out of the collar button. This trephine, as the device is called, turns itself off automatically when the bony resistance is through. How do I feel after the operation, after the first few hours? Most of them are very relieved at first because it's over. (Reporter) Does that give you courage or fear? That gives me a little more courage now that you have this aha-effect.
Well, okay, if there are no further questions, then toi, toi, toi! We will meet on Thursday. – Good! In old freshness, so to speak! – Thank you, bye! Bye, Mr. Key. Tomorrow morning Dominik Key will go to the clinic in Göttingen. That's why his whole family is coming to visit this afternoon: mother Gundula Weidlich, stepfather Michael, sons and girlfriend Nilda. You want to be with him during the difficult times. On the one hand, I'm looking forward to the operation, so that the time has finally come. On the other hand, you have a lot of thoughts and images in your head, because it is not insignificant.
There are such big holes drilled in the head! They work on the brain. And the brain is always such a thing. They all say it's painless. But if you press or push something wrong somewhere, then you have your thoughts. We want to wait and see and think positively that everything will improve afterwards. (Reporter) How big is your fear of the operation? Pretty big! Pretty big! Everything is going to be fine! Fear combined with the hope of a better life. That is of course difficult for us. We talk about it very often. It affects a large area in the family. This is often a topic of the day. (Mother) Just one more time! It's really exhausting. You can't go to anything else. think more. That's so. He was ruined a lot in his life by it. He has lost a lot because of what he had to give up, what he can no longer do, be it work and and and.
He has a family, has children. Guys, when I get back, we'll go back to the mopeds. Tinkering with the mopeds, being able to grip properly again, that's the hope. But first get through the operation well! If they weren't there, then psychologically I would be completely different. Family is the most important thing you need with such an illness. When they stand behind you and support you, that makes a lot of difference and makes a lot easier for you. Eight o'clock the next morning. Transport to the University Medical Center Göttingen. The taxi driver is already waiting. (Reporter) Good morning, how are you? I'm excited to see what awaits me now , what will happen next, what will happen today, what will happen tomorrow, how long the day will be today. Mixed feelings. Shall we pack it in the back too? (Taxi driver) As you like. You can also get in at the front. He is supposed to have an operation tomorrow. Therefore, numerous preliminary examinations are waiting for him today. (Reporter) Did you sleep tonight? One hour. (Reporter) Thinking about the rest? Yes, thought, pondered, had pain. Because the pain medication has also largely been reduced.
That night wasn't so nice. The Kassel neurologists, together with the Göttingen-based company , performed 35 deep brain stimulation operations here last year alone . Excited? A little bit. The university clinic is a city in itself. The size here is impressive. That would be your bed if you wanted the window seat. With pleasure. You get more and more nervous. (Reporter) What are you going to do about it? Make phone calls first so you can hear familiar voices. Somehow calm down and hope that everything will go well. The next morning, shortly before the procedure. (Reporter) What exactly is happening now? We attach the frame. The screws in the skullcap are fixed to the calotte through the small holes . This means that the head can no longer move later. They tell us if it still hurts, we will inject something. Do you have the fourth in the back? All the best! An operation that demands a lot from Dominik Key. The Göttingen-based company has been making such interventions since 2001. There were only three complications. He experiences everything with full awareness. Only sedatives and local anesthetics will help him. The only known person is the Kassel senior physician Sixel-Döring.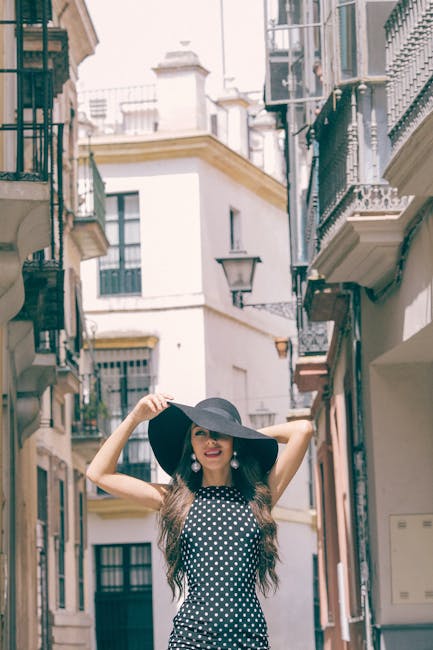 Your job is to be with the patient, especially when it comes to getting feedback later. During the stimulation, Dominik Key has to provide information as to whether there is an improvement in the symptoms, for example whether the hands and feet are less cramped. Therefore, all Parkinson's drugs were discontinued. That vibrates. The most uncomfortable part for the patient: opening the skullcap.
Aaah! Good. OK. Is that loud! – That's loud, isn't it? Did it hurt? – Nah, not hurt. Was it just the volume? – Yes, and the vibration. The most unpleasant sound for Mr. Key, associated with drilling through the bone. It didn't hurt him. But that loud noise on the head was extremely uncomfortable. We lower several electrodes to find the best place. The electrodes that are inserted into the target area should be able to be placed without any deviation and should not damage the surface of the brain. So now we are 20 millimeters from the goal. In the "black substance" in the midbrain, the "substantia nigra"! It is affected by Parkinson's. Here these pods are now introduced. This is an insane fuss. So that the electrical impulses later precisely inhibit the illness-related overactivity. The six-hour operation costs around 40,000 euros.
A teamwork of neurosurgeons, neurologists and electrophysiologists that requires maximum concentration and the cooperation of the patient. This one is hopeless. The electrodes are not yet at the desired point in the brain. Professor Rohde has to readjust, to feel his way to the previously calculated target point with millimeter precision. We would now test the side electrode. That means, you put electricity on it and then see whether there are any positive effects on the Parkinson's symptoms. And you also look for side effects. We would do that now. This is now the moment when the patient has to act. Easy … Can you open your right hand and open it, please! Stretch your fingers nicely! How does it feel in the right side? Quite well. Please let go! Very beautiful! And tap your thumb on your index finger again! And open and close your fist! Stretch your fingers! Yes, great! Try spinning again! OK, right? – Yes. You are on the right track. Very beautiful! He noted that he thought it was nice that I was holding his hand. (laughing) Then I said it was included in the price. That's part of it. This is very important when the patient is so exposed to this situation that you can direct your breath a bit by touching it, massaging the foot or hand on the chest .
You try to awaken positive body feelings elsewhere. Then another area of ​​the brain is busy than just noticing that something stupid is going on. You did it. Congratulations! – Thank you. You got through it really well! Now Mr. Indian takes over. You are about to fall asleep. And then the generator is placed under the skin. I am completely superfluous. So now I'm going back to the Elena Clinic. I'll see you there then. Goodbye All the best for the next few days! Thank you! Nothing to thank for. Bye, Mr. Key! It's done after seven hours. But the doctors are not satisfied. We had difficulties with the equipment, so we had to readjust a bit. That's why I'm curious. During the operation, the X-ray examination gives us an indication that the electrodes are where they are. So I assume that it will have a good effect. That won't show up for a few weeks.
(Reporter) Did you do it? – Yes. (Reporter) What is your impression? We had a very good clinical response on the right side of the body. On the left he has very few symptoms. But we had good signals there. In this respect, I assume that we will get something clever programmed there. Five days later he reports from his hospital room. It was an animal intervention, I thought. Still exhausted from the operation. Everything wasn't as easy as I imagined. Two weeks later in the Paracelsus Elena Clinic in Kassel. The generator is programmed. Then Dominik Key can finally go home to Bad Pyrmont. Four months later. It is now mid-December. We visit Dominik Key and his partner at home. And do nothing. No Cutting does not work. I can't do much, Nilda.
You have to do it. Now it's cramping so hard that … Ah! Ah! The leg too. You can't stand there. That's not fun. In the meantime it has been established: Both electrodes are not optimally positioned. It's best to hold onto something so that it doesn't go where it wants to. (Reporter) Do you think it's worse than before the operation? On the right, yes. Also more uncomfortable, because now there is also intermittent tremors. I didn't have that before. And the overmovement with my arms, the muscle tension, I notice that much more extreme now.
I used to be able to do more with him. He could help me too. And now I have to help him. I thought everything would be better after the operation. That's why we're sad. (Reporter) Do you have a strategy for how to proceed? This is difficult. You don't trust anyone anymore. You're only 41, but you feel like you're in need of care. Everything should be different after the operation. You slowly get broken mentally. But you have to stay strong.
It is precisely at this time that we have to give each other support. We're going to Göttingen again. We want to know what exactly went wrong. We ask the surgeon Professor Veit Rhode why everything turned out differently than expected. In principle, the exact position of the electrodes in the target area is very important for the optimal treatment of the symptoms . It's a tiny nucleus in the brain that's the size of a lens. It is very small, only a few millimeters in size. What happened here is that the electrodes weren't exactly in this core.
We had an effect on the symptoms to some extent, but not enough and not so good that one can be satisfied with it and the patient can be satisfied. We have new hardware that should allow us to be even more specific. I am therefore confident that this time we will get the best electrode position possible. The chief doctor would like to try again with new electrodes. For Dominik Key this means that he has to decide whether to consent to a second operation. Not easy, because all electrodes have to be removed from the brain beforehand. (Reporter) Have you already decided whether to have another operation? Not really decided. I have now been offered a new appointment. I left it there for now. On the other hand, you want things to be better and different. But of course you're done with the world first. You have taken on such an operation and nothing works in that sense. You have lost your lust for life.
Three weeks later. Dominik Key has been back at the university clinic in Göttingen for five days . He's being released today. (Reporter) Everything came out of the OP? That means you are back in your original state? Exactly, I am now where I was on August 21, 2018. I have now been put back again. It is sad. But what can you do? His greatest desire to live undisturbed has now become a long way off.
Good Morning. – Hello. Mr. Key, we're going home now. May I take a look at the wound? After six weeks we'll look at it again. Then you can plan the procedure after three months. (Reporter) So you're going to try again? Well, I spoke to Mr. Key yesterday. He said that the symptoms have come back and that it should not stay that way. Yes. It therefore makes sense to look again and place the electrodes so precisely that you have a good effect on Parkinson's. If something happens in the meantime, come by or give us a call. The possibility is always there.
Good. Thank-you. – All right. Bye – Bye. Does he have the strength to trust the doctors again? I think so. (Reporter) Believe? To hope? Be sure? I can only say that in three months. He has to wait that long until everything is healed. When he leaves the clinic, he does not yet know that the next bad news will come soon: the Corona crisis and with it the decision to refrain from all postponed operations. His operation has also been postponed indefinitely. COPYRIGHT SUBTITLE: hr 2020.