I don't think there is a single 
word that captures the essence   of what manifested over this past week. And I'm not even going to take 
a stab at it. So you guys let   me know what word you would use to 
describe it in the comments below. Hello, I'm Crypto Casey, and welcome 
to another episode of Last Week Crypto. Every Sunday, we review the performance of 
the largest cryptocurrencies, top gainers,   as well as the latest global news stories 
affecting the crypto markets this past week. This week we will discuss the effects of 
the new US government administration on our   crypto portfolios, how retail investors 
are fomo-ing into the market in droves,   how institutions are fomo-ing 
into the market in droves,   and the importance of taking profits 
periodically throughout this bull cycle. To check out the links to all of the articles we 
discuss, go to CryptoCasey.com/Last-Week-Crypto. This week's episode is 
brought to you by Crypto.com,   an exchange with over 55 
different cryptocurrencies.
On Crypto.com's mobile app, you can buy crypto 
with bank transfers, credit, debit cards,   or crypto at true cost with no markups.
Crypto.com also has a desktop exchange   that is solely for crypto-to-crypto trading, 
which isn't available in the US quite yet. If you use the link below to sign up 
for Crypto.com, you will receive $25   worth of cryptocurrency for free when 
you use the referral code "CryptoCasey,"   all while supporting the channel. Also, every Wednesday I conduct a weekly AMA or 
an "Ask Me Anything" at Instagram.com/CryptoCasey. So use the link to my one and only 
official Instagram account listed   in the description area to follow me and 
ask me anything you want, every Wednesday. I will be starting to livestream content 
on my Twitch.TV/CryptoCasey account.   So pop over there to subscribe 
for some weekly live content soon. Awesome. It's time for Last Week Crypto. Looking at the top cryptocurrencies by 
market cap, Bitcoin up an epic 39.1%,   ETH an absolute beast up 68.3% XRP in recovery mode, up 37.4%, 
and Litcoin up 36.3%. Amazing. Looking at the top gainers this week: Nano,   oldie but goodie, out of nowhere 
ripping upwards by 265.6% Maker making moves, up 141.4%, Stellar up 131.7% And Loopring, up 124.9%.
Each week, bitcoin is still 
effortlessly reaching new   all-time highs, and just completely locking 
down positions above resistant lines. Speaking of locking down, maybe Bitcoin 
should give the Capitol some pointers on   locking things down as this seems to be the extent   to which the Capital was locking 
things down on January 6th at 2pm. Savage Sven Henrich makes a solid 
point about the matter in this tweet: History never repeats but sometimes it rhymes.   Rom, in the year 455 versus 
Washington DC, in 2021. Not stark resemblance, indeed. Following that historic debacle, Trump 
finally concedes Biden will become president. The United States now has a democratic House 
of Representatives, a democratic executive   department, and this week Democrats take control 
of the Senate with twin Georgia victories.
Politics aside, in fact I'm extremely apolitical,   all that is important for us and our crypto 
community in the midst of a year that will prove   to be THE most historic year for crypto ever, 
is how does this affect our crypto portfolios. My outlook: BULLISH. Incredibly 
bullish for cryptocurrency. Why?   First of all, Biden is preparing a $3 Trillion 
Dollar Stimulus Package that will take the   stock market and, especially Bitcoin, 
to insane levels already in February… And here's: Why Joe Biden's $3 Trillion Dollar 
Stimulus Package Could Add Fuel to Bitcoin's Rally The new fiscal stimulus is 
expected to boost inflation,   weaken the U.S. dollar and bring more buyers 
for scare assets such as bitcoin and gold.
The leading cryptocurrency is 
already in a strong bull market,   courtesy of the inflation-boosting 
measures adopted by the Federal Reserve   and the U.S. government over the past 10 months 
to counter the coronavirus-induced slowdown. These measures have pushed institutions to seek 
investments that offer a hedge against inflation. The Biden stimulus may add an 
extra jolt to bitcoin's price,   but nothing more than pushing 
along a barreling freight train. And tons of people are now clamoring to hop aboard 
the barreling freight train that is bitcoin,   as you can see here in the recent spike of the 
search term "bitcoin" on Google search trends,   a spike we haven't seen since the 
last bull run in December 2017. And for those new to bitcoin, 
here is some history of its price. All of you bitcoin veterans, bear with 
me for a minute while we break this down. Bitcoin hit a $30 All Time High in June 2011, 
from $0.30 in Jan 2011 (100x in 6 months-ish).
Then "crashed" 90% to $3 (which was still a 10x of   before). Then took just about 2 years 
to recover back to $30 in Feb 2013. Look familiar? Then… 2 months later, in Apr 2013,   Bitcoin hit a new Aall time 
high of $213 (which is a 7x). Check how big the previous 
$30 All time high looks. There was also a "crash" to $70 from $213   during 2013. Then a recovery back to over $200 
in Oct 2013. (which was a small 1 year cycle) Then 2 months later, by Dec 2013,   bitcoin hit another All time high at 
over $1000.
(which is a 5x in 2 months.) There was another "crash" from $1000 to $200,   and took about 3 years to recover 
back to $1000 in Feb 2017. This is the cycle when CZ entered. 
Sold his house to buy bitcoin at $600   in early 2014. Felt he was way late. It dropped 
to $200. Had to endure 2 years for it to recover. Of course, many of you know what happens 
next. 10 months later, in Dec 2017,   bitcoin hit the "famous" All time 
high of $20,000. (a 20x in 10 months) Most of us know that bitcoin died many times in 
the last 3 years. It "Crashed" to $3000. But 3   years later, almost to the day, bitcoin recovered 
to $19,700. And we emerged from winter finally. And now. What's going to happen next? I donno. You tell me? It doesn't take a sophisticated background in 
finance or technology to see what's going on. The   writing is on the wall as RETAIL FOMO IS HERE!!! 
Trending on Twitter and Google Searches!!!! HOLY MOTHER OF PUMP IS UPON US!!!! And it's important to understand 
that most retail investors are   not here for long term investing. 
They are here to make a quick buck.
I mean, look at this: $YFI currently 
has a smaller market cap than $DOGE… Let that sink in. See you guys at $120k. And for those of you who don't 
know, YFI, stands for Yearn.Finance   which an extremely complex ecosystem 
of decentralized financial applications   that is currently providing a wealth 
of useful products and services, while Doge coin was created 
as a joke based on a dog meme,   that is occasionally pumped by Elon Musk in his 
true troll fashion and Tik Tok influencers that   harken their audiences to pump the price 
of Doge to $1 so they can all get richhhh. I'm not kidding, check this out: DOGE Rant video Hype City, USA right there Lol. And it's 
not just retail investors that are hyped.   Institutions FOMO into crypto as much 
as retail they just use different words. And different approaches. Boom! Morgan Stanley just filed an 
SEC form declaring they now own   792,627 shares (10.9%) of MicroStrategy. They've increased their position by 360%,   adding almost 650,000 shares since 
Q3 2020. Even the banks want Bitcoin. So instead of some institutions buying 
bitcoin directly and holding it themselves,   they are opting to indirectly 
getting price exposure to bitcoin   by buying stocks of companies that have 
cryptocurrency on their balance sheets.
And the impending Coinbase initial public offering   will give institutions another 
indirect proxy to invest in bitcoin. So for any of y'all that own 
a publicly traded company,   here's a letter for you Dear CEOs, Stagnant share 
price? Easy! Just add crypto to the balance sheet! The SEC has made it insanely hard to buy 
BTC and ETH, so investors are desperate! And the Fed keeps minting you money.   What else are you going to do with it? 
ACT NOW while crypto prices are low! Institutional adoption has been on 
the rise and is ever increasing,   especially as favorable 
regulations continue to develop. Check it out, this week from 
the: Top US Banking Regulator:   Banks Are Authorized to Use 
Public Blockchains and Stablecoins This is fantastic news for the 
cryptocurrency industry, because,   at the end of the day, DeFi, or decentralized 
finance will be used by ALL banks. Why? Because look at this. A whopping $22.58 
billion dollars is currently locked into a   massive, global, efficient, seamless financial 
ecosystem that is providing value like lending,   borrowing, liquidity, trading 
platforms, payment networks,   asset management, derivatives 
marketplaces, and much much more.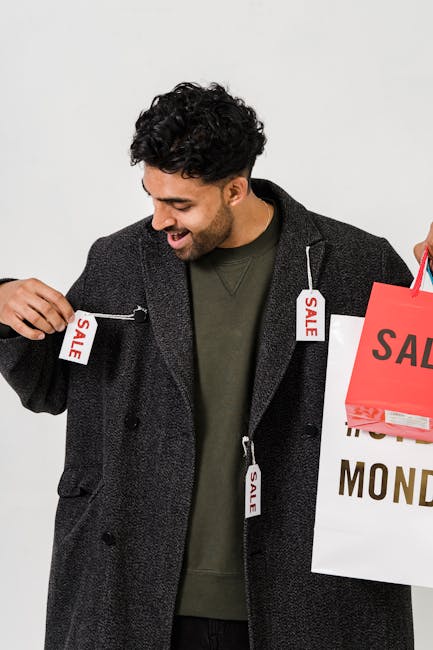 Banks will not be able to build their own private   or public markets to compete with 
this huge, active, global market. If they want to stay competitive, they 
will absolutely have to build on these   existing DeFi platforms like Maker, 
Aave, Compound, Synthetic, etcetera. It's 100% inevitable. All lending, 
real estate, mortgages, loans,   retail, simply everything will be on 
DeFi in the non so distant future. And no asinine laws in any country   on this planet can stop an indomitable 
technological revolution such as this. So if you want to learn more 
about DeFi and what it is,   check out my video guide for beginners 
explaining what decentralized finance is   and its implications for the future of our global 
finance system by clicking on the link above.
But basically in a nutshell: this is ETH 
versus centralized exchanges, stock brokers,   insurance companies, clearing houses, SWIFT, 
banks, payment companies, and investment banks. Ethereum is absolutely killing it. With all of these new regulations allowing 
traditional financial institutions   to use public blockchain technology 
to provide financial services,   the government will not ban 
bitcoin or cryptocurrency at large. At this point, if they tried, their big monetary 
interests would not stand for it. Because, we all   know corporate America and financial institutions 
are the puppet masters running the show. Politicians are just the puppets. 
Big business runs the United States.   They just buy the politicians to push 
their agendas through legislation. Nice. Well with all of this bullish news 
from the week, here's something we all   need to be aware of and stay mindful of 
throughout this parabolic bull cycle. I'm waving the yellow flag… Large jump in 
coins sent to exchanges. Highest unrealised   profits since Dec 2017. Spike in total number 
of coins on exchanges.
Pullback coming. As we discussed in previous 
episodes, you shouldn't invest   in cryptocurrencies like traditional stocks,   where your buying lows and selling highs, 
as these are assets at market saturation. With this technology gaining adoption,   do as Venture Capitalists do. Their strategy 
is to buy successive rounds of shares,   or in our case digital assets, at ever increasing 
highs. They don't invest in down rounds. This technology will continue to develop,   evolve, gain adoption, and is 
on an upward trajectory overall.
So the best strategy is to buy and hold. However,   in this bull market, you need 
to periodically take profits. The volatility of bull markets create   massive investment opportunities to grow the 
value of your portfolio and generate profits. This week we see Bitcoin price 
volatility spikes as BTC whales   sell each new high. Data suggest 
Bitcoin's price drops at each   new all-time high are the result of 
"mega whales" selling into liquidity. Whales will take profit throughout this bull 
cycle. And following the bull cycle, many of   these financial institutions may not hold crypto 
during the bear cycle to the next bull market. At first people underestimate crypto bull runs   then they overestimate them. 
We're still in the first part. In fact, taking a look at the Wall St. 
Cheat Sheet Psychology of a Market Cycle,   I think we are currently, at the Optimism 
phase, where everyone agrees this rally is real. We may even be breaching into the belief phase,   where people think it's 
time to get fully invested.
So just a word of caution. If this price 
rally continues to move quickly at a steep   incline with no pull back, we could launch 
straight to the top here to the Euphoria phase,   where everyone is like "I'm a 
genius! We're all going to be rich!" Which would prematurely 
spiral us into a bear market.   That wouldn't be good. However, 
all-in-all, more likely it will   take another 12 months or so before we hit the 
euphoria phase and start a descent from there.
So we shall see. Either way Be prepared for ETH 
to hit 10k this year & be prepared if it doesn't At the end of the day: Join the winning 
team, buy and hodl bitcoin. It's that simple. And once you have bitcoin and other 
cryptos, make sure you are transferring   it off of the exchange to hold long term 
on a cold storage hardware wallet, pronto. The best time to get a cold storage 
hardware wallet was yesterday,   the next best time is today, so scroll 
down to the description area below to   access the correct and official sites 
of my recommended hardware wallets. BC Vault is my personal favorite,   another option is the Ledger backup 
pack.
Scroll down and check them out. And once your crypto is secure and protected, 
you also need to protect your ability to generate   income, and there are a ton of opportunities 
currently available in the cryptocurrency and   blockchain tech space, and the opportunities 
will continue to exponentially increase. So if you are interested in learning how to become 
a developer in the industry or learn more about   the advanced technical concepts of blockchain 
technology, check out Ivan on Tech's academy. Using the link in the description area,   you can access the academy at a discounted 
price, so scroll down and check it out. Awesome. Well that was Last Week 
Crypto, with me Crypto Casey. If you enjoyed the episode, please 
make sure to like this video and   subscribe to my channel for more crypto content. To check out the links to all of the articles we 
discussed, go to CryptoCasey.com/Last-Week-Crypto.
So what did you think about this crazy week? Have people started coming out of the woodwork, 
asking you about bitcoin and crypto yet? How significant will this pullback 
be? If we even see one any time soon. Let me know in the comments below. Be safe out there..