Hello everyone and welcome back to my channel. My name is JP, and I'm touring luxury properties across the entire world, and this here just happens to be another one of them. this week. We're in the gorgeous town of Laguna Beach here in Orange County, California, overlooking these stunning ocean views. Just about to take a tour of this beautiful modern property. This modern six-bedroom, six-bathroom home has an area of 5,353 square feet.
From the inner space. It was built on a lot more than just under half an acre of land, and this home is currently on the market for $8,188,000. Before we start our tour I wanted to say a big thank you to my listing agent for allowing us to get out here and tour their wonderful property with such amazing views. Now let's go ahead and get started. Before we head back to Laguna Beach, CA, I want to take a minute and think of this week's video sponsor, which is Native.
Now, the thing I love most about the original products is that it's not sticky, it dries quickly, so it's so perfect for on the go. In my collection, I get the scent of Earl Gray, raspberry, and cucumber mint. And shall I say they are very elegant and refreshing, I am a huge fan of the brand. really. Now, the way Native sets themselves apart from other competitors is the fact that they are vegan and cruelty-free. It is also free of aluminum and parabens. The other thing I love is the fact that they use familiar ingredients like shea butter and coconut oil. Be sure to check out our new limited edition original café collection. And if you use My JP Palace at checkout, they'll give you 33% off any three deodorants that drop from $36 to $24, which is incredible. And with my code, you can also get 20% off any body wash or toothpaste. Once again, I wanted to say a big thank you to Native for sponsoring this week's episode.
And now let's go back to Laguna Beach, California. All right. Here we are on the outside of the Wave House. The reason this house is classified as a Wave House is because of all the curves that appear on the exterior and interior architecture of the property. You will see the use of fine grout on the outside surface. And we have a two-car garage, and we have this cool metal gate right here. Very interesting flour as the details shown inside from there. Very cool.
And we went down these stairs and we have this beautiful landscape across the whole space. And this space takes us to a bedroom, which we'll see later. And I really love our pretty bow designs. This space takes us to the backyard. We'll see that in a bit, but we have this cute metal front door. Let's head inside. Well, everyone. So here we are at the entrance to the beautiful Laguna Beach property. Love those metal details on the front door and this frosted glass panel that brings in natural light but still offers an element of privacy. Now, when we come to this section for the first time, this space opens up to a beautiful formal living area. And we've actually come here and we have a secondary sitting area and you get some natural light coming from that window and details. I wanted to go ahead and point you through this section here you find this lovely fireplace right here. These stone details extend all the way up to the ceiling. And you have an interesting metallic covering design here across that fireplace.
This is something I've never really seen before, but I think this is really cool. We step further through this space and sprint into another cute little living area. And what's really interesting about this space is that you really have this dry bar right here. You have plenty of space to hold all your favorite drinks. And under that space, I've really built in cooling, with nice attention to detail. We have some extra cupboards displayed under the marble countertops. We have a nice little sitting area and these great views of Laguna Beach. I wanted to wait to take you here, but since we're here, let's get started and do it now. I mean, these opinions are unlike anything I think we've seen before on this entire channel. I mean, you can see Catalina in the distance on a clear day, the city of Laguna Beach. And of course the ocean, which looks pretty impressive from this angle.
Interestingly enough, this feature has three levels and you get the exact same ocean width on each level. You can actually turn your head to the right and then see the mountain side views. This outdoor space is really cool, something we've never seen before. And I just want to mention this to you. So the rest of this floor we're on now has more bedrooms. But I want to go ahead and take you down the stairs to the main floor to check out the kitchen and eat. Let's go ahead and do it now. All right. So we have now come to this impressive staircase that takes us to the main floor of the property. And before we talk about this floor, I just want to go ahead and talk about these details really quickly. Of course, this space is covered with these lovely wooden details that take your fancy. But this balustrade is custom built for this characteristic, hence the fact that they have this very interesting metal spiral design around this metal shaft.
We don't see things like this often on the channel. That's why I wanted to mention it, but as soon as you go down those stairs, you're taken to the formal dining area. Now, this space is currently on display for eight of your guests to see. What I love most about this main floor is the fact that it is very open because while having a formal dinner with your family here you can make all your friends relax in your family space. You get those great views of the infinity edge pool and the ocean in the distance. Now, before we check out the living space, I want to go ahead and take you outside through this section, and that's where we lead to your stylish kitchen. We'll notice beautiful marble countertops all around, and on my right, we've got your Wolf-themed microwave setup, and you'll also follow me in this section, and this space opens up to your massive pantry. Love the fact that it's a nice little secluded room, we're coming over through the space, and we have huge stainless steel fridges.
I also love the fact that you have this pane of glass so you can see exactly what you want to have before you open it. Very cool. As we move more through. And we have the six-burner wolf design on top of the stove with double oven shown directly below. You have quality appliances inside in this house, and you also have a hood displayed just above this area. Now that we're getting further ahead, we'll see more of those marble surfaces. Of course, while you're in that kitchen, you get all these natural lights all day long. We also have a dishwasher area built in here and there's more of that stoop there on the cabinet doors all hinging shut too, and we're getting further on that. And I mean, this floor is pretty cool. Again, as I mentioned, I like the fact that it's very open. It is very ideal for entertaining and receiving hundreds of guests at the venue. And we got here and we have two more islands. This first island will serve as a wet bar area because you have a sink built in and open here, and you have a handy ice maker perfect for any wet bar.
I love when they add those very cool features. And you have some cooling spaces built in here. You can pull it out and store all of your wine bottles here, if you wish. Not to mention you have some custom locker tree. And while you serve your guests a drink at this venue, they compliment you on some of the best views here in Laguna Beach, California, something so rare. You have more of those marble details right here on your worktops and in this countertop, you can actually look up to three of your guests. So again, it's a really nice way the property is very open and inviting to guests. We got to the family room. Now it's so much fun about this family room. In particular, the fact that all the walls are already curved. So like I said, this is called a wave house. That's why we have all the bends around the entire property.
It's really a cool and fun way they designed these floor plants here. We already have some open shelving spaces constructed in drywall, which is pretty cool. And we have this massive oval skylight that brings natural light into the room all day long. And here we have your glass enclosed fireplace with marble details across that entire area. And then, of course, the beautiful scenery. I know I said it a lot, but it's really impressive. Now follow me up these stairs here. And we actually have this interesting thing as well. So you have this private entrance with these stairs, which actually lead you down to the lower level, which is exclusively for the base level suite that we'll see after the backyard. So be sure to stick with that. Now we'll go ahead and go up these stairs to my left side and check out another bedroom.
This bedroom is very spacious. You can see on the other side of the room. In fact we separated a little sitting space and beautiful window views of the foliage and the mountain the other side in the distance looked amazing. Then we go through this section, and we have another walk into the closet right there and across the hall we have the powder room. Now the powder room is pretty cool because it's actually a full size bathroom. We actually have this massive explosion of an enclosed shower space, which is part of the area. We have the compound rain head and the beautiful stone design that matches the tiles on the floors here.
Then here we have a cute and perfect little storage locker for all your towels and the like. And then also the beautiful stone design right there on this worktop with the custom cabinetry displayed right below. And that pretty much concludes our tour of this entire main floor. Now we have to head outside and check out the cool backyard space. So let's go ahead and do it now. All right. So now we've come to this wonderful backyard. And the first thing I want to talk about is before we show you the pool or the views, you have a nice theater seating area here. And that's actually where we have the entrance staircase that takes you back to the hallway of the property that we saw at the beginning of the video. Now let's move on and get to the main event. This pool is impressive. As I mentioned to you earlier, this is considered the house of the waves here in Laguna. That's why you have these unique curve features here on the pool, matching the curvature on the property's geometry as well.
But I think overall this is one of the coolest design complexes we've ever seen. We have a nice piece of metal art out there framing this section, which makes it feel very modern and luxurious but still comfortable at the same time. We are now stepping over. And I mean, these opinions are unbeatable. We also have these modern glass panels. Framing this section, adding an extra element of security to the home.
We come across this space. We have another nice seating area on the stage with the fire pit shown in the middle. And this space is also nicely covered by this extended cantilevered feature. We are coming. We have some seating areas on the stage with hillside views in the distance. And another thing I forgot to mention that I want to go ahead and show you is that we come right through this space right here and that's where we have the infinity edge of the pool here through this section and then down from me this is where we actually have views of the secondary pool your own, which is part of the base suite.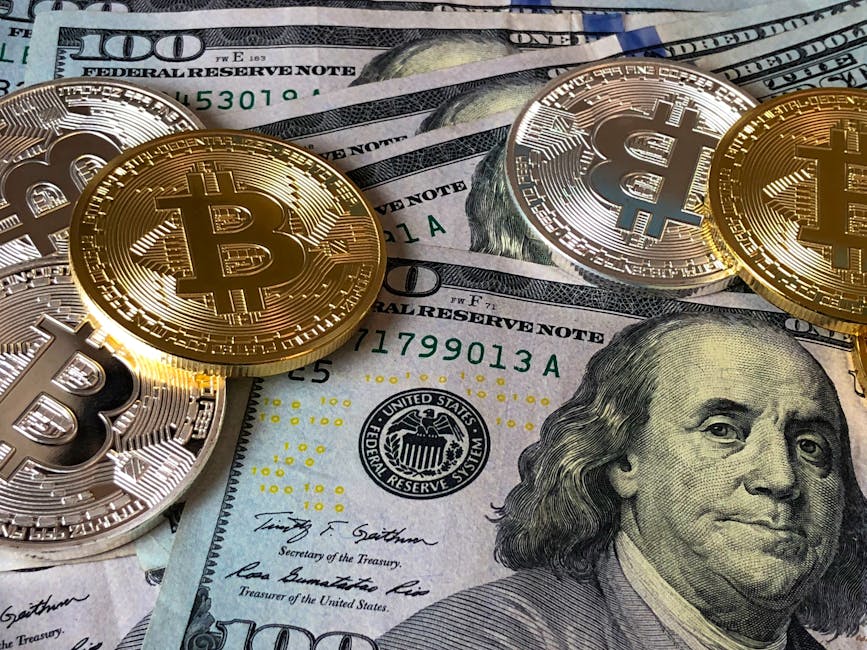 And this space has some great views. Now I want to go ahead and take you there now. So let's go ahead and do that. All right. So now we come to the basic bedroom suites. And this space is so amazing for so many different reasons. The first reason is such stunning views of the entire city of Laguna Beach, the hills in the distance. It really doesn't get much better than this. This piece is so excellent, it's pretty much an irreplaceable feature. This seems huge again. You get tons of natural light in this space all day long. It is a very spacious base suite as well. You can see that we have a flat screen TV installed in the separate sitting area. We also have a nice outdoor space, which we'll be checking out in just a second. But first things first, let's go ahead and head inside the section, and move to Cabinet Number One of Two. The second will be under storage. So we won't check that out today, but this closet has all your essentials built in, and you have a full-body mirror on that side as well.
Now, let's head outside this area. Also, I want to go ahead and show you through this section. We'll check out this beautiful basic bathroom setup here. You'll notice French oak transitioning into the beautiful Marvel design. You have a double vanity setup here, and they kind of look like little tables, but they're included in this beautiful Marvel design. And look at this here. I've never seen this before, but the marble on your napkins, impressive attention to detail within this space. You'll also notice that we have wall sconces on either side of these mirrors and stunning views while showering in this space. I mean, I personally don't think it gets much better than this. This sounds really formidable. And I mean, imagine you're sitting in that bathroom and enjoying these amazing views. I mean, again, these might be some of the best views we've seen on this channel.
I also love the fact that this area is completely covered with these marble designs. It looks very cool. And now we open this up, and we have a huge blast, enclosed shower space again, we'll see the exact same marble detail continuing in this section, the massive composite rain head built into the body spray. This is also a steam bath as well. Great attention to detail from the inside here. And again, I can't get past these opinions. These opinions are really breast tasting. It is a phenomenon. It really doesn't get much better than that. I promise, it's so beautiful now, here's something very interesting that we don't often see in a lot of these base suites. But you'll see here that we've built mirrored glass shelves with a backsplash, marble details, and some built-in cooling. When you're relaxing in these basic suites, you don't want to grab a drink from upstairs in your own kitchen.
You want to do it here in the comfort of your own bathroom, which I think is really, really, great attention to detail. But overall, this is an incredible basic bathroom. Now let's head outside through this section. This is where we have the other locker, but it's currently in storage. So we won't check that out today, but we'll keep going.
We got the huge flat screen back, all that natural light with scenic views, and we could really open up that section. This actually slides back in as well, and takes you to one of the most beautiful outdoor spaces we've seen on this channel. I know the backyard was beautiful, but the reason I only like this one a little more is the fact that it's so private. I mean, I covered this completely out of the department, shaded it from the pool chairs and this table so you can relax and enjoy this view without being blinded by the intense sunlight. But you're going to come over here and look at this. How many basic suites do you see that have their own hot tub area? I mean, this is something very special. I've pretty much only seen it in Miami apartments on penthouse floors. I mean, you don't really see that in residential properties around this area. So the fact that you have this is a really cool feature that we haven't seen before on this channel.
But of course, you'll complement the gorgeous Laguna cityscape. Really, really cool. Then go back through this section and you have access back to your backyard area. This pretty much complements our tour of this entire basement. So we're going back to earth number one, check out the rest of these bedrooms. So let's go ahead and do it now. All right. So we just finished getting to the first property level that we saw at the beginning of the video. And this floor has some of the living spaces we've seen earlier. But now I want to go ahead and show you down here and take you to some bedrooms. So here, we have some utility lockers. We won't show you that, but we're turning to my left hand side, and this space opens up to another great bedroom. Now, the reason I love this bedroom the most is because first of all, it has a closet here and a closet here, all stocked with your necessary built-in extras. Have a skylight that brings natural light into the space all day long.
We continue our tour through this section. You have this glass door that leads you to a nice open patio space. I love this feature. As well as this space in the suite. We go ahead and turn right inside here, and we actually have this sliding privacy door that leads you to the en suite bathroom. Now, in this en-suite bathroom, you have a double vanity setup. We turn to my left side and have an enclosed glass shower area. You can go ahead and slide this door back, and it actually doubles as a bathtub here. It is completely surrounded by the beautiful tile design that is unique about this bathroom as well is that you can actually access it from the main entrance as well, so it can double as a guest bathroom or powder room. But you are a very beautiful detail.
And now we take a left right here, and we are led to another bedroom. And what I love most about this bedroom is to go ahead and look in this beautiful picture window, look at your foliage. I like it very much. Imagine waking up and seeing that every morning. This is impressive. Also something unique, actually. Go ahead and hit that button really fast, and those shadows actually drop automatically. Very cool. Handy little remote. Press it again and it rises nicely. Now we continue our tour here. We also have an en suite bathroom with another one of these cute little sliding privacy doors. We have a pedestal sink mirror, and we have an enclosed glass shower space. And here we have a closet area, but it is currently in storage. So we're not going to show that, but I want to go and show you this space as well.
This is very unique. So we have this glass door with these unique ocean themed designs. Very cool. I haven't really seen it before, but if you get a little closer, it's actually texture. So it was lifted off the glass plate. Very cool. We've never seen anything like this before. I love that. This area opens up to your laundry room. You have space for two devices, some natural light. And this is where we have the special staircase, which leaves you more in your garage area, which we saw at the beginning of the video.
So it's really cool to see the entire floor plan flow together. It's a very open concept, and it's also very cohesive. Now we have checked all the rooms through this entrance. So now we have to go back through this section. Follow me this way. And I mean, those reviews are really cool. Just go ahead and look at it very quickly. This is beautiful. Now we take another step through here. And this is the living space we saw a little earlier. We take a left turn and this space opens up to a very spacious bedroom. And we'll see French oak flooring used. The interesting thing is that we already have a built-in desk area with some extra shelves that extend across this side of the wall. Picture window views get from the foliage and tons of natural light in this area.
We are now stepping over through. And that's where we were in the bathroom. We have marble designs here on marble floors and worktops here in this single vanity design. Tons of natural likes. You also have a skylight above me that looks really cool. As we go one step further we have a very nice enclosed glass shower space. I mean, it's totally cloudy with this marble design. And you also have a privacy window that brings a normal life, but it is still very private. So I mean, it looks cool. I like it very much, very beautiful in the wing. We also have a walk in closet here. Follow me from the inside here. You have all the necessary built-in items inside this space. Very cool. Now we continue our tour through this section.
Beautiful natural lights. Love that balcony we saw earlier. It is impressive. Now you follow me here and we are led to the last bedroom of the property. You have a vaulted ceiling design like your first come first serve, and you have another small separate seating section here with stunning views of the entire Laguna Beach. And you can actually see your infinity pool there from afar. But this is really impressive. I can legitimately sit here all day and look at those amazing views. They really won't get old. And another very cool thing is that you have this French door that takes you to another small separate private balcony. But these mountain views, ocean from afar, never really get old. This is really really cool. Now we come back through this section and we have another little space to show you. So follow me here. This will open up into the closet area more, taking us into the bathroom space. Now, in this bathroom, we'll see more marble worktops with this ship's skylight, bringing in some natural light, and beautiful tiled floors. These squares will actually be displayed within the enclosed glass shower space.
However, this has no door. You kind of go in and out as you please. And this is where we have a pane of glass, very cool, simple modern architecture. I like it very much. And we'll notice that Ray's ceiling-mounted head, built in body spray and tile design is pretty unique to him as well. It's kind of a beautiful little rocky space. So when you walk barefoot on it, you can feel like you are walking on the beach.
very very beautiful. And believe it or not, this will actually conclude our tour of this gorgeous modern property located right here in Laguna Beach, California. Now, if you've been stuck throughout this entire tour, I just want to say thank you so much for watching. I really appreciate you. And please don't forget to drop a like subscribe comment below. If you haven't already, and please be sure to hit that notification bell so you can be notified every time I post a brand new round and I'll see you on the next round..