Hey, guys welcome back to the channel my name
is Spencer Conner I'm with Positioning for Wealth and today I'm going to be showing you
guys how to ahead and day trade dogecoin using a US-based exchange Kraken. Kraken is pretty unique because they have
built a trading platform very similar to think or swim by TD Ameritrade there are a lot of
great analytical tools you can use for specific cryptocurrencies such as bitcoin you can margin
trade up to 5X leverage and short bitcoin and a few other cryptocurrencies currently
those features are not available for Dogecoin but you can buy and sell Dogecoin using their
trading platform setting stop losses, capturing profits with the same kind of tools you would
use when your using an exchange such as think or swim so let go ahead and get into the computer
here and I will show you guys how to fund your account and how to open the trading platform
and start making some plays.
Alright, guys now that we're on the computer
here we got Kraken pulled up there's gonna be a link in the description to how to get
to this page right here but you wanna go ahead and click create account sense this is a US-based
exchange you do have to verify your identity so you are going to be required to do that
but once you have your account setup you will be able to get into the dashboard here and
it will show you your balance's, how much you can trade, your positions you currently
have open, how much fees you have paid, and a leader for what trades you have made. Scrolling back up to the top here let's go
ahead and demonstrate how to get some funds in here. So the buy button here at the top, you can
go ahead and click that.
You can buy cryptocurrency directly in the
Kraken platform if you do have a bank account connected. You can buy, sell, or convert different cryptocurrencies
right here in the platform if you do want to transfer over some funds you have in a
different wallet such as Coinbase, which there is also a link for in the description you
can go ahead and send over your cryptocurrencies by clicking the funding button at the top
which will open the classic view of the funding tab to go ahead and get our cryptocurrency
transferred over here where gonna want to switch over to the beta version by clicking
this tab here at the top. Now that the beta version has lunch we wanna
go ahead and click deposit. Hey guys just a quick reminder this video
is for entertainment purposes only and I'm not a licensed financial adviser in any way
but if you do think dogecoin is gonna go to the moon remember to smash that like button.
Once you have clicked deposit you can select
a cryptocurrency you want to deposit into your account. So let's say I want to deposit Bitcoin from
Coinbase to here, I wanna make sure I'm clicking Bitcoin here and sending Bitcoin from one
wallet to Bitcoin in another wallet. Not Bitcoin to an Ethereum wallet that might
cause some issues with your transfer. Once you have that you can see your wallet
address here and a QR code you could scan in the Coinbase app. Now that we have our account funded we are
gonna click this top right button here with this little chart and that's gonna launch
our trading platform. So here in our trading platform, I have Bitcoin
to US dollar pair loaded up. This I wanted to demonstrate real quick how
you can leverage your money so let's say you had one Bitcoin they will loan you an additional
four Bitcoin for a 5X leverage.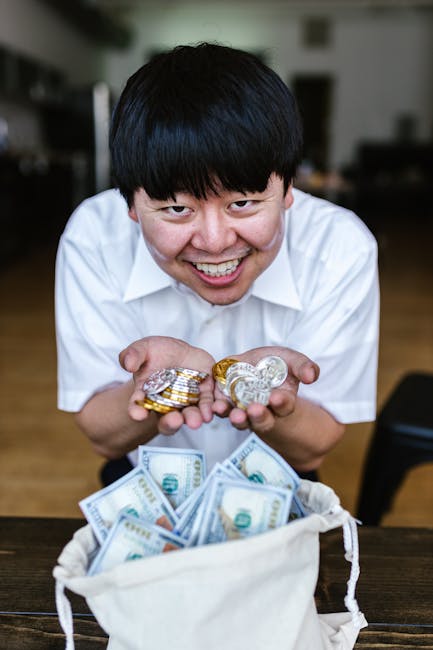 So you can make some leveraged plays. You can also buy Bitcoin for a long call or
you can short or sell Bitcoin for a quick play on the downtrends. That feature is not available for all cryptocurrencies
such as Dogecoin. You cannot margin trade Dogecoin and you cannot
short Dogecoin. To change your pairs you can click this top-left
button here and type in Doge. So that will list all of the pairs we have
here so let's trade Doge against the US dollar. Now that I have the Doge to US dollar pair
loaded this button over here next to the pairs will allow you to choose what view you want
to see in your chart in, one minute view, three-minute view, five-minute view, exedra. And then over here you can select your analytical
tools many are the same as what's on TD Ameritrade's think or swim. So you can just type in whatever you're familiar
with here and see different analytical views of your data.
So for Dogecoin we can only buy and sell current
holdings so you can set a limit and then you can also select where to settle a position,
a stop loss, a take-profit, a stop-loss limit, and a take-profit limit. And here the same options for selling the
shares that you have. Alright guys I hope you found that information
helpful remember to smash that like button if you found this information helpful. Cory and I are both full-time website developers
and can help create your NFT brand if your looking for some assistance there is a contact
form on your website positioningforwealth.com. Reach out if you guys need help, subscribe
if you want to see more information like this, and stay tuned for the next video.
Thanks!.