What was the most awaited event in December
beside Christmas? Polkadot Decoded of course! More than 7000 community members gathered
to listen about Polkadot and connected projects from 13 projects teams. If you missed it is definitely worth listening
to, the link to the recording is in the comments. One of the main topics that interested the
community – a date of parachain auctions – wasn't covered, but even without it there was plenty
of news. Polkadot pleased the community with the start
of the Polkadot Thousand Validators Programme. It is similar to the Kusama Validator program,
but candidates have to meet several requirements. Among them participation in Kusama program
with a pretty high ranking (25 or higher), the identity should be set in Kusama and Polkadot
networks of self-stake worth 10 000 DOT.
The candidates that don't have enough DOT
still can apply, these applications will be reviewed. Please read all the details by the link in
the comments. Next year Polkadot Decoded is planned on the
20th of May 2021. The organizers offer the community to form
the Agenda: anyone can apply with the presentation about Polkadot technology or present his own
project. Presentations that meet the requirements will
be put to the voting. The deadline to submit your presentation is
February 14th and the voting will be performed in early March. Have a brilliant idea? Check a link in the comments to know more
about requirements. People all over blockchain are excited with
the start of Ethereum 2.0 Phase 0. This phase includes Proof-of Stake mechanism
launching, and Bifrost performs its staking liquidity solution. In short you can stake your Ether through
Bifrost and get vETH instead.
Stacked ether will bring you staking rewards,
while derivative vETH can be used for DeFi purposes. The ETH used for minting will enter ETH 2.0
for staking. You will wait for about 1 year. After the development of ETH 2.0 Phase 2 is
completed and the ETH 2.0 Redeem is online, you can use the vETH you hold to redeem ETH
based on the minting price By the way vETHt is already available on Uniswap! To know how it works in detail, please read
the corresponding article – you know where to find a link. As an additional incentive Bifrost offers
to share 100 000 BNC among stackers in prorated Big news came from Plasm Network on the 4th
of december. Stake Technologies, the company developing
the network got another grant (and we even can't count which one is it, 5th? 7th?) from Web3 Foundation to implement ZK
Rollups on Polkadot. ZK-Rollups are one of the options being developed
for layer 2 construction that increases scalability through mass transfer processing rolled into
a single transaction. "We believe that Rollups are the killer
layer-2 solution, and we will focus more on both Optimistic Rollups and ZK Rollups on
Plasm Network and beyond.
Once we implement both Rollups on Plasm Network,
our network will support various dApps alongside a development environment to abstract all
these complications" – Plasm says Have you ever thought that mining can be not
only profitable, but creative as well? Darwinia makes the whole process exciting! Evolution Game by Darwinia is the best example
that includes cross-chain transactions, NFT operations, staking, swap and more and all
of this in a playful way. Would you like to change ordinary staking
through the app for a colourful browser game? Above that the world's first NFT+Defi application
was integrated: the Furnace Gamefi! It means that now users can combine various
assets, including NFT and FT, into new synthetic NFT assets that can be used for mining. To start mining gamers should buy a land,
where already lives an initial Apostol – the gamer's avatar. The resources to be mined are wood: GOLD,
WOOD, HHO, FIRE, and SIOO. Resources are required for creating higher-class
synthetic NFT for mining and buildings. Initially, only Apostles are deployed on the
land to do the mining job, but now users can deploy drills obtained from free treasure
boxes or synthesize with resources or other NFTs for a new mining tool: drilling rig,
which can add POWER to mining.
The drill can be used for mining directly,
and it is the primary raw material for the synthesis of "drilling rigs". The higher the drill level is, the more powerful
the mining is, and higher the mining rewards. This seems to be complicated, but everything
becomes clear when you start the play by yourself. To know more and try check the Darwinia links
in the comments! Acala Network and Band protocol started The
Open Oracle Gateway – a decentralized price oracle service to the DeFi ecosystem in Polkadot,
and Acala ecosystems.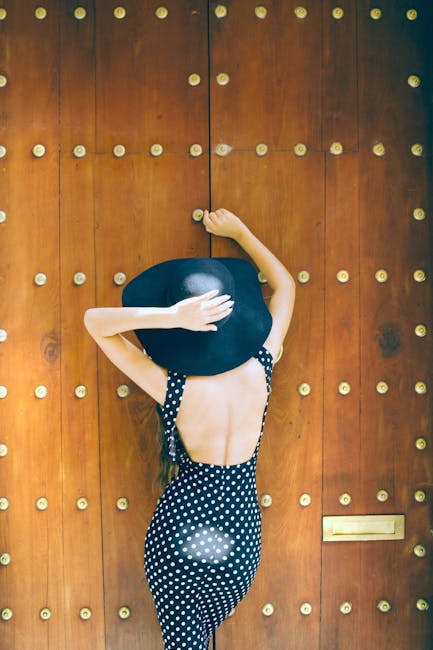 The Gateway allows multiple oracles to be
deployed on the Acala network, where multiple parties in addition to Acala can operate their
own oracle networks and provide price feed services. Now Acala runs its own oracle network, where
other oracle providers can provide independent price feeds by running an operator node; however,
it only supports one oracle network. Being a DeFi hub and aiming to build open,
inclusive, and decentralized oracle infrastructure Acala has engaged the participation of one
of the leading projects in the – Band Protocol. An oracle provider such as Band Protocol can
implement their own oracle pallets to meet specific requirements such as validating cross-chain
data feeds.
To know more about Oracle Gateway check Acala's
Wiki – the link in under this video. The world becomes "curiouser and curiouser"
everyday: guess a few people ever hear about data stacking derivatives before the Oasis
Protocol and StaFi Protocol reached a cooperation. We live in a Big Data world, they say, but
we lost control on our personal data. Big Data brings Big money to companies, who
collect it, but the real owners get nothing and lack of data privacy should be mentioned
too.
The Oasis Network, the privacy-enabled blockchain
platform, Stafi's rToken solution to get rData derivatives. Several use cases can be found and one of
them is: Through Oasis data products, users store personal privacy data, which is completely
owned by themselves. When there's a market demand for certain
personal data, users can Stake their data through StaFi's Staking Contract. They will obtain rData, which is a Data Derivative
on StaFi. Back to Oasis protocol, rData can be authorized
for the market to use data. In return, the market will pay the data producer. Make our data personal again! KodaDot showed progress on creating first
prototype of NFTs in AR. Looks very nice and futuristic, Congrats! And last but not least. We didn't just sit around all the period
between Hot Dot News videos: we made other pretty cool ones! To know what Robonomics is from first hand
watch our interview with the developer of Robonomics and cool roboticist Vadim Manaenko. Do you want to know how to check the weather
on Fuji Mountain in Japan? It's really fun and you can do it by yourself
with the Robonomics! Check the guide. Phala network – a privacy-focused blockchain
recently started its Vendetta testnet as well as several incentives and bounty.
We believe that interview and live question
answering is the best way to understand the process, so we asked Antonia Yang to shed
light on what's going on in Phala now Youtube. As a present to russian-speakig community
we held an AMA on Web3 concepts, Polkadot as a platform and Bifrost as an advanced DeFi
product. Check it out!.