Dr Baird Talks To NASDAQ! Today we'll be talking about exciting news
that Hedera's founder and CEO, Dr Leemon Baird spoke at NASDAQ in regards to the launch
of SKUx on the Hedera network. On the 19th October, CNBC's Jon Najarian
interviewed Bobby Tinsley, the co- founder of SKUx and the co-founder and creator of
hashgraph technology , Dr Leemon Baird, at NASDAQ. During the interview, Najarian asked
numerous questions in regards to the SKUx platform as a whole and why SKUx decided to
build its platform on Hedera's hashgraph consensus service. Firstly, SKUx is a fintech company which is
behind the revolutionary SKUPay ecosystem which primarily aims to replace today's archaic
world of coupons, rebates, offers and settlement. Unlike paper or even digital coupons, SKUPay
offers are payments, and each offer is serialized, trackable and redeemable only once, becoming
an unconvertible currency that virtually eliminates fraud and misredemption. The SKUx platform
requires no special Point of Sale integration, enables daily settlements for retailers, provides
near real-time insights into campaign results and transactions, and enables anytime, anywhere
offer delivery, from store shelves, email, social media, mobile, on-pack, display media,
and more.
SKUx's partnership with Hedera will see
the fintech company's SKUPay platform directly leveraging Hedera's consensus service. SKU's
leveraging of hedera's network will provide computational trust and transparency at scale,
namely due to hedera's network offering immutability. The transparency and immutability
offered by the hedera network will see retailers, ecommerce businesses, consumer brands and
marketing agencies maintaining confidentiality and privacy. In one segment of the interview, Najarian
asked Dr Baird for details in regards to the security Hedera's hashgraph consensus service
can bring to a multipurpose settlement platform SKUx offers.
Hedera's distributed ledger characteristic will greatly reduce
the risk of malicious entities successfully attacking a network, which is commonplace
in centralised server networks, which make up the majority of networks used by organisations
including multi-nationals. The presence of multi-nodes which are synonymous with DLT
will reduce the likelihood of malicious parties taking control of the network, thus ensuring
sensitive information and datasets are safe from being corrupted or stolen. Hedera's
DLT technology is coupled with Hedera also offering asynchronous Byzantine fault tolerance.
Hedera hashgraph's asynchronous Byzantine Fault Tolerance is the highest degree of security
a distributed consensus system can provide, outside of bitcoin.
Through hedera asynchronous
Byzantine Fault Tolerance System, finality of consensus and in extension transaction
validation will be reached with a 100% probability if an attacker controls less than ⅓ of the
voting power. Hedera's asynchronous Byzantine Fault Tolerance makes it a standout project
especially in terms of security amongst DLTs currently on the market, this factor may have
been a driving factor for SKUx to build their infrastructure on the Hedera network.
Furthermore, hedera also uses a cryptographic hashing algorithm which makes it compliant
with the CNSA Suite security standard. This is the standard required for protecting U.S.
government Top Secret information. Hedera's leveraging of this algorithm enables
actions and transactions carried out through hedera's hashgraph network to remain immutable
and private, thus providing greater security and validity in ensuring actions are stored
effectively.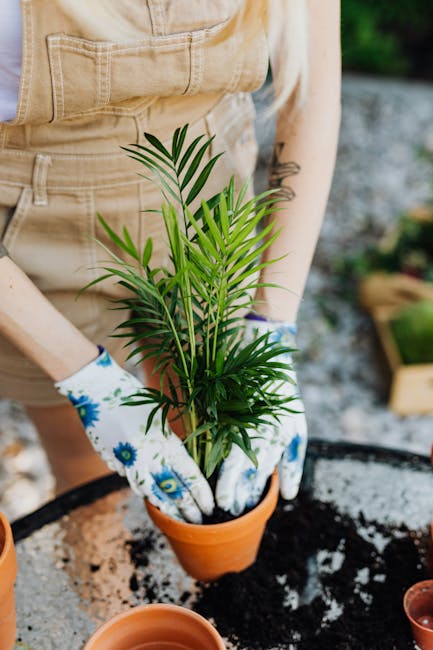 With the growth of cyberattacks across the
world, most notably in the US. The implementation and incorporation of stronger security measures
to protect sensitive information related to citizens within a nation or information held
by corporations, will become increasingly more important. Hedera's strong security
measures may have been a factor for organisations such as University College London, IBM, The
London School of Economics and Tata communications, to name a few deciding to become governing
council members of the hedera consensus service. The implementation and use of hedera's CNSA
Suite security standard will enable improvements in an organisations ability to strengthen
their security measures, thus reducing the risk of successful cyberattacks. In another segment of the NASDAQ based interview,
Dr Baird was asked for details in regards to the scalability of the hedera network. As mentioned by Dr Baird, Hedera's impressive
scalability and transaction throughput puts the hedera network ahead over the likes of
the majority of DLT projects currently on the market. Hedera's hashgraph technology
provides it with the potential to validate substantial amounts of transactions per second,
whereby, in its base layer, hedera's hashgraph consensus can facilitate the validation of
over 10,000 transactions per second.
Hedera's impressive scalability characteristics will
ensure the network has the capacity to directly facilitate the validation and authenticity
of coupons and other payment settlement procedures SKUx provides. This factor will aid in the
significant drop in the billions of dollars lost through fraud, misredemption and costly
clearinghouse processes associated with the coupon industry. Dr Baird's appearance on NASDAQ adds to
a number of exciting interviews the Hedera co-founder has had with mainstream entities,
most notably the BBC. With Hedera gaining further exposure on mainstream platforms,
may be indicative of Hedera's growing influence in a number of industries and their association
with a number of major corporations. With the mainstream providing a funnel for more
investors, be it retail or high net worth entities, gaining a deeper insight into the
Hedera project as a whole, more investors may actively look into investing into the
DLT project.
What are your thoughts on Hedera's appearance
on NASDAQ? Is Hedera's association with SKUx bullish for Hedera.