Today we'll be talking about how hedera
could be an ideal platform to power a nationwide if not global economy. Hedera hashgraph has a number of innate qualities
which makes it a standout project amongst DLTs currently on the market. Hedera's hashgraph technology provides it
with the potential to validate substantial amounts of transactions per second, whereby,
in its base layer, hedera's hashgraph consensus can facilitate the validation of over 10,000
plus transactions per second. This is further compounded when sharding mechanisms are induced
whereby transaction validation can amount to hundreds of thousands if not millions of
transactions per second.
Furthermore, hedera's unique characteristic of its nodes being controlled
by its governing council members, which include the likes of google, t mobile, ibm, tata communications
to name a few, prevents the network from experiencing forking events. The prevention of forking associated with
hedera's network makes hedera the most secure DLT network. The lack of forking associated
with hedera, will provide consistency and stability to the network, this factor may
make the hedera platform more attractive for developers be it startups or big enterprises The lack of forking provided by hedera's
hashgraph network puts it ahead of the likes of ethereum, which has experienced a number
of froking events since its inception.
The following clip of Mance Harmon, illustrates
the qualities hedera has which makes it a highly attractive platform for enterprises
and even economics as a whole. Coupled with the scalability provided by hedera's
network, Hedera also offers asynchronous Byzantine fault tolerance. Hedera hashgraph's asynchronous
Byzantine Fault Tolerance is the highest degree of security a distributed consensus system
can provide, outside of bitcoin. Through hedera asynchronous Byzantine Fault Tolerance System,
finality of consensus and in extension transaction validation will be reached with a 100% probability
if an attacker controls less than ⅓ of the voting power. Furthermore, hedera also uses a cryptographic
hashing algorithm which makes it compliant with the CNSA Suite security standard. This
is the standard required for protecting U.S. government Top Secret information. Hedera's leveraging of this algorithm enables
actions and transactions carried out through hedera's hashgraph network to remain immutable
and private, thus providing greater security and validity in ensuring actions are stored
effectively. With the growth of cyberattacks across the
world, most notably in the US.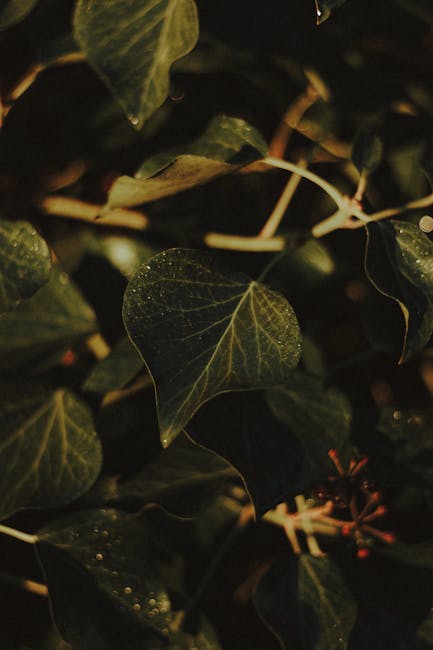 The implementation and incorporation of stronger security measures
to protect sensitive information related to citizens within a nation or information held
by corporations, will become increasingly more important. Hedera's strong security
measures may have been a factor for organisations such as Google, IBM, T mobile and Tata communications,
to name a few deciding to become governing council members of the hedera consensus service.
The implementation and use of hedera's CNSA Suite security standard will enable improvements
in an organisations ability to strengthen their security measures, thus reducing the
risk of successful cyberattacks. These impressive innate qualities has led
hedera to be linked with a multitude of developments most notbaly CBDC's. Hedera and in extension
its partner Emtech have both been linked to CBDC developments across the world. Most notably,
Emtech is in direct conversations and partnerships with the Nigerian and Ghanian central banks
in conducting CBDC developments. In the case of Nigeria, Emtech has been assigned the duty
to develop a CBDC sandbox, which will likely see the leveraging and implementation of hedera's
consensus service. This is coupled with Hedera being linked with
CBDC developments in India, whereby, the central bank of India, Reserve Bank of India published
a booklet about its payment systems' progress in the last ten years.
The document confirms
that it's exploring a central bank digital currency (CBDC). The National Institute for Smart Government
(NISG) published a draft of India's National Strategy on Blockchain. It proposed a Central
Bank Digital Rupee (CBDR) on a public permissioned blockchain. For the national blockchain, it
suggested using an enterprise blockchain or private version of Ethereum or Hedera Hashgraph
where government departments and industry associations run the validator nodes.
The potential implementation of hedera's hashgraph technology into a Indian CBDC is
coupled with hedera's already strong and extensive links with a number of organisations
within the nation.
Whereby, Tata communications, Wipro and the Indian Institute of Technology
Madras are hedera governing council members. The internet access provider, Tata communications,
which communicates and carries around 30% of the world's internet routes and connects
businesses to 60% of the world's cloud giants and 4 out of 5 mobile subscribers. Wipro,
is a global information technology, consulting and outsourcing company, which engages in
the development and integration of solutions. The Indian Institute of Technology Madras
is the most highly renowned university in regards to the fields of engineering in the
nation. The university has a number of influential alumni, most notably, Google CEO Sundar Pichai
and former president of the SoftBank Group, Nikesh Arora.
With hedera's stunning innate qualities and the projects associated with a number
of accredited institutions around the world. Hedera is slowly becoming a powerhouse within
the DLT sphere, which in turn could lead to its platform being the underbelly for a number
of economies around the world What are your thoughts on hedera? Do you think
hedera will be the underbelly for economies around the world?