Nobody told me it would be so hardcore. Well, we are starting the next episode of "On the Footsteps of Game of Thrones". But because in this episode we will be in two countries. We found that we must speed up the whole process a bit. In this case, we used the absolutely fastest means of transport – Varys' teleportation. And where are we? Belfast, Northern Ireland, in the best location we could have chosen for the beginning of this episode, which is Titanic Studio This is where Game of Thrones was filmed This is not a location as such But there are many other locations Because there is still a set from season 8 She's jammed with these trucks There are bans on bans Can't film, can't fly drones Can't approach. Can't do anything. Still green screen can be seen Winterfell Can be seen King's Landing You can also draw very far-reaching spoiler conclusions. The set looks like This is the Titanic studio that before HBO came here with Game of Thrones was a bar very little known At the moment it is a cult place A place of excursions that come, in connection with the series In Northern Ireland they are very proud that Game of Thrones was filmed here They even claim that this series has become an integral part of their local culture In a way it actually happened because we are in a historical place that boasts that Game of Thrones was filmed here.
There are organized tours here No wonder, because this place in the 1st season played Winterfell This place is historically called Castle Ward But of course we all associate it primarily as Winterfell Those people who passed my back They are kind of Starks But it's just like that a team Which intensively monetises The fact that HBO was recording Game of Thrones here. Everywhere there are signs. Everywhere here are marked locations where the film was shot. For example, there is a location. There was a shooting range, there behind that fence . You have to pay £ 29 a head to get there. You can shoot yourself then with a bow There was a scene played with the Stark kids who were learning to shoot Then Arya got pissed and it turned out that she is better than her brothers But the tower you see in front of you She appears in the series But in the series she appears also the second tower Such a twin But unfortunately it's only CGI You can see how much has been changed here How much was inspired by the place itself To expand it Real Winterfell has never been There was never a place that would be perfectly the same This place appears in Season 1 of Winterfell, which was later played.
This location is in Scotland. Did you see what happened? We managed to see direwolves Despite the fact that we were convinced that it would absolutely fail, I just wanted to tell you this much Those people who have direwolves who also organize trips Where you can see direwolves their name is GOT Direwolves This is how you will find them Absolute, total blast We've seen Summer and Gray Wind We are not lucky We came here, not only the gentlemen started mowing It also started to blow, and we are at the Frey's We are under the twins, actually one of the Frey twins This place is called Audley's Castle It's after just an old castle from the 15th century Which at this point is already partially demolished A really great job in CGI was done here Because it looks very impressive in the series And we are being chased all the time by the gentlemen on the mowers Here, Robb Stark's troops were supposedly stationed under this tree I do not know, because they did not write it on the plate But we asked and we were told very close to the series Winterfell There is a place where the crew lived and ate The Guan, where we will go to eat dinner today We insisted that we must eat there This time it will definitely be open because you know how it happens, sometimes in Spain We didn't succeed.
Miejscówka is supposedly very closely related to the series They say there are souvenirs from the series They say there is also a very nice service Who is very helpful, so we go there We are already inside, we got food and we will try to see if the crew ate good things But I think, that she ate good things, because what I have here looks great Excitable owners, not only that They brought us a cape They are the same as in the series I don't know if they are not even capes from the series They are definitely original because they have a small display here I also got a sword, you can take a picture here But they are first of all Very, very cordial It is it something like an experience related to the series Game of Thrones.
Here hangs a pennant with the coat of arms of the House of the Starks. It is very atmospheric. Edmir on a boat tried to aim with a burned arrow He couldn't do it So long he got pissed off with him Blackfish He did the whole maneuver for him This is exactly this place If you wanted to come here This river is called Quoile It's in a nature reserve This place was chosen mainly due to the fact that there is a really beautiful view here from both sides And from the other side It is a great place to add Riverrun Castle to CGI Because this is Riverrun If you expected that this episode will be something particularly much drones Well, I have disappointing information for you: I won't Due to the fact that we have difficulties First of all, there are prohibitions, such as here, for example, You cannot fly a drone at all Or it is so windy that we are afraid to even move the drone because it would blow us away What the best proof is my hair I am combing a lot, really A Since we came here, we find only fantastic spots.
This one is absolutely unremarkable. Although it is amazing. It is Inch Abbey. It is a former Cistercian order. This area was very well used in Game of Thrones in season 1 This is where, among other things, Robb Stark's troops were stationed Here Cathelyn hid after she found out that Ned was murdered, he was beheaded It is beautiful here It is amazing light, there is an amazing perspective. and it just makes a huge impression. But I think that we still have a lot of such impressions c waits So I'm teleporting on. Nice teleportation. The circumstances of nature are completely changed right away. first time undead I am not surprised that this particular forest was chosen . See it. It is unbelievable It is very dangerous, so sinister Giant trees, such huge trees I have not seen anywhere in Europe I think I have seen only in the United States in National Parks But here is just an amazing climate This forest appeared in Game of Thrones many times He also appeared in a very It is said to appear in season 8 as well.
I hope that he will not kill himself over branches soon. Direwolves have been found in it. We'll go there soon. a retinue with Ned Stark and his sons After that Night Watch deserter was beheaded They came down here They found 5 little direwolves Which later were adopted by the Stark children Except that they had a bridge here, which we don't have So no, I'm not gonna jump Down unfortunately I will not get it, but it was there. If you wanted to find this place, know it you get them very easily in the Tollymore forest There is a special board One of those characteristic boards that mark the places from the series Game of Thrones In all of Northern Ireland I don't know if anyone who sees me in this place will have doubts where I am I am in this beech alley that appeared in the 1st episode of the 2nd season In the context of Arya Arya then ran away from Kings Landing After the beheading of Ned Stark, her father This avenue looked a bit different , i.e.
Covered, very effectively, asphalt At this point it is a place of pilgrimage for Game of Thrones fans Literally pilgrimages We came here and we came across a crowd of people flying drones, cars parked on the roadside. At the moment it has thinned a bit. In the background you can probably see all those people walking by. The avenue is amazing. If you have the opportunity, be sure to come here. Just park a little further. Because it's not worth pushing here. Cars drive this way. There are so brave people who even drive cars here, but it's not worth it, it's worth just a walk. Was it the wind that knocked over? Was there a storm? It is gigantic. These are the beeches that are now over 200 years old. They were planted here by the owner of this property. In the form of a very impressive avenue. the most photographed alleys, such entrances throughout Northern Ireland, not only because of the Game of Thrones I will tell you that we are extremely lucky with the weather because it is at this moment that the sun is shining in my eyes And I saw a photo of this place from just two days ago It was really dark here It could be dark because we are in a place that is associated with Greyjoy This is a Greyjoy castle this on the rock so Amazing, dark He does not look like this in reality This place is exactly what was filmed for the series But the rest of it is just crazy CGI crazy imagination of HBO creators This place is actually called ę Dunluce Castle It was built in the 16th century.
But the nibblers, they had amazing views here. I can't see them. These are some of the most beautiful landscapes we see during this whole journey. But if you look and make the necessary effort, that 's where you will see Scotland on the horizon. We are so far north that you can see Scotland from here. this country We are in a small fishing village called Ballintoy This is actually the port on the Iron Islands that Theon Greyjoy enters in season 2 But not only this part of the town played here.
Among other things, there is a beach that played Dragon Rock nearby. That's the rest of the beach . But the number is here. So close, it's literally a few meters. This is exactly the beach. But it's phenomenal, it's so beautiful. We have a little mission of our own that we will find dragons somewhere. Well, we came to a place where dragons should be. Here is a landing site for dragons You certainly know them well from the series In fact, this place is called Fair Head Apparently it is the northernmost piece of land in Northern Ireland Wiuga here is terrible Fortunately in the place, we are wiuga a little less Probably this spot was chosen to shoot some scenes Because down there Tyrion was talking to Jon You could see this scene, it was so glamorous They were standing on the edge Indeed this place is on the edge They must have had some courage to stand there.
From what I know, the actors who performed in GoT did not experience such things. is amazing Indeed a very good landing site for dragons But you can't d here to come by car You have to walk. I do not know how they delivered this equipment here You have to go on such a wild expedition Across the fields, over cliffs, a little over rocks Until you reach this place here I am very happy that we were able to find Locate the spot itself, because it was not that easy This spot appeared both in the 7th and 8th season I am not surprised at all, because it is very effective But it blows here a lot.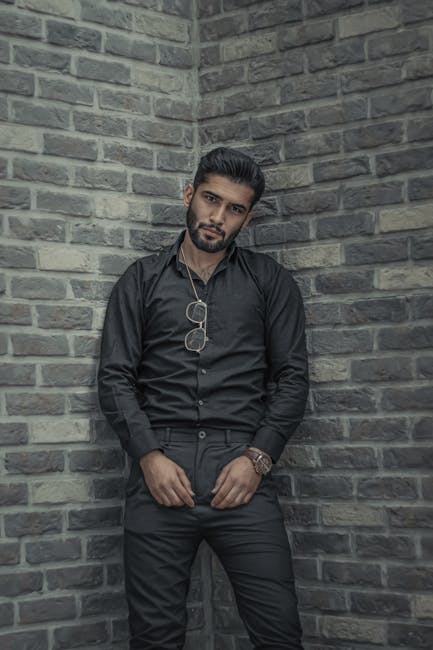 That's why, among other things, a funny movie was recorded here, which made a sensation about a year, a year and a half ago Where Emilia Clark and Kit Harington were fooling around on this the wind They waved their coats Well, here it is possible. It is simply unbelievable how the scenery changes. authentically buoy This is a spot from season 2, you definitely know it well I'm not a fan of the scene that was filmed here Meli here Sandre gave birth to a demon who eventually killed Ranley Davos was with her, you must remember that Apparently people who live here in the area say that in season 8 this cave will appear as well Or this area will appear at all If they do, I won't be surprised. there is an unbelievable place. We are in the Cushendun cave. This is the name of the small fishing town here. because there are these plates everywhere. Anyway, they put these signs in all the most important locations from Game of Thrones. Wherever you go, you will probably encounter them.
There are even short descriptions, of course in English. Of'owe photos that simply show this location during the photos As you can see here, it was shot in the summer because it is somehow so green and at the moment it is still not green Do you remember when we were recently in Girona there on this bridge This is the place where Arya jumps into of water And then in the next scene it immediately emerges from this water It is on these stairs Except that in real life it flows some 1800km underwater So some 1100 miles We sit at the airport Assembles, I select fragments from a trip to Northern Ireland I do not want to waste time on the plane, we'll wait a little longer. We drove to the Landscape Park where a few were filmed scenes from Game of Thrones I will show you what I will tell you. The weather in Iceland is a total surprise. I thought it would be just cold. It's not cold. It is very rainy, very windy, at the moment we are very lucky, because it is not raining, but it is blowing.
Just in case, I have coffee with me In case I start to faint from fatigue and cold. will lead you to the waterfall This is a spot that you will definitely recognize because here you could see Arye with the Hound in the series when they passed this way, this is the so-called bloody gate, specifically the gate leading to the Eagle's Nest. full of people is literally trampled like Marszałkowska in rush hour You could see Sansa with Baelish in the series they walked this way It was in completely different weather circumstances First of all it was green here Hence we guess it was filmed just in summer Although summer in Iceland is very unpredictable Apparently, it rained all the time in 2018 and it was and was only 10 jars on days A curiosity about the place itself, ie the bloody gate. This place is historically associated with executions, with death. It is here, in this ravine in the 18th century. over 70 executions of men and women were carried out. Apparently terrible things were done to them. Women were drowned, men hanged and their heads were cut off.
It turns out that not only were convicts executed here, but also witches were drowned, 18 women were executed here It's amazing how much the HBO team responsible for the locations saw Iceland just because they are so here amazing waterfalls Irish waterfalls there are at least a few on GoT From 1 to 8 of the final season This one, for example, appeared in the context of Arya, who stood above this waterfall on a horse Of course it was summer, it was completely different. The waterfall was also a bit smaller. He is agitated at the moment because for some time it has been raining intensely about these horses, in turn, it is a very characteristic Icelandic thing Here the fields are full of little horses Riding on these horses is an attraction for tourists Who does not come here must necessarily ride a pony Hardcore I will tell you that from the places where dragons flew, this one is the most hardcore so far Of course we have again: what? Waterfall Because there are a lot of waterfalls in Iceland I could lie down in this wind now These are the conditions Iceland is just an adventure for the toughest and toughest It is definitely beautiful it is definitely unique Although it is a bit like Northern Ireland Here it must have been really hard to shoot Fact, they chose the summer months, to come here they probably chose the weather conditions that would make it as comfortable as possible Only that it is very difficult to target the weather in Iceland It is raining across We go to Vik, from Reykjavik to Vik it is about 180 km This is the place where the filming was of course Game of Thrones The famous black beach was filmed there as well as several waterfalls along the way .
The scenery is changing a lot, the weather is amazing here . The weather is changing too. We had a beautiful sun, but also a downpour and fog, so that you couldn't see anything. These rocks are amazing, especially the ones I have on my left. Streams run off them, waterfalls run from them, something amazing. Tron '' brought us literally to the end of the world, to the far north. These areas played the darkest, most inaccessible, such unfriendly places. Despite the fact that Iceland is not hostile, it was very dark and unpredictable. If you are going here, and I recommend taking it with you warm, waterproof clothes. it can be very dark.
It actually reveals its dark face in this moment. This is the black beach very close to the town of Vik, which we will also go to This is the beach that appeared in Game of Thrones in season 7 She played the beach that belonged to the eastern watchtower Here, among other things, Jon Snow got off the boat, the Hound was carrying the undead when it was decided to catch the undead, remember this bravado actions behind the wall It all took place there, on this beach it is physically available at the moment, but after some deliberation we decided not to go there because of the waves, it is very humid there, very windy, it will simply be uncomfortable to go there to record And we already have experience with uncomfortable recording in Iceland We were not supposed to come here, but we broke and came because we had to see this place with our own eyes Even though the weather changed drastically, it started to rain But we are prepared, already this time it will not get us wet.
This is the beach that we saw from the mountain where Jon Snow Po That was treading J szdł Hound carrying the undead I don't know if you know, but very close to the place where we are there is an active volcano Katla He is currently asleep, but can wake up at any moment The inhabitants of the nearby town of Vik who are literally prepared for any eventuality If the volcano erupts, they will have only 30 minutes to evacuate, not only them, but also all the tourists who will be here.
We have such weapons on the undead We have it from Iceland Lava show, i.e. from a show where you can see melted lava, you can see what it looks like, you can feel it This is real lava from 1918 from the eruption of the Melted volcano and then you can see how it reacts with e.g. ice, you can also learn a lot about the island and why it is so shaped What active volcanoes are still here No and you can first of all see how dragon glass is made.
There would be no visit to Iceland without a visit to the glacier. On this glacier specifically, which also appeared in Game of Thrones I know that you probably cannot see me, because it was attacking the lens, such conditions are Iceland Icelandic glaciers have always played the area behind the wall This particular one, which is covered by the Katla volcano, the volcano whose inhabitants are so afraid that it will explode, played in season 2 Specifically there was a filming of the so-called Song of the First People There Sam found obsidian, or simply a dragon glass This place would never be If not for watching our instastories, Poles who live in Iceland would not find. Because at first we were mistaken waterfalls. We thought that the waterfall we visited in the first place was this one, but it turns out that it is not Skógafoss, a waterfall that occurred in the first episode Season 8 This is where the wooden love of Deanerys and Jon manifested after they flew on dragons She here s tała and she had exactly this waterfall behind her back Except that it did not look exactly like at that moment It was expanded in CGI, because the people from the HBO team have such a light gigantomanie They like to bash and this is a pyramid, and this is a beautiful waterfall yet for example, to double because he has just been doubled in CGI It is very hard to believe, but this is the final stage of our journey "Following the footsteps of the Game of Thrones", this is the end Until recently it seemed that this project was so logistically complex so terribly complicated, that it is almost impossible to carry out And here we are, we are sitting on the plane of an airline.
Lot We are going home for the last time as part of this project It is also unbelievable, because there were a lot of these flights In various very exotic, amazing places We are absolutely grateful to all partners of our project that they trusted us, made it possible to carry out all of this. to everyone for being with us all this time On instagram, instastories, facebook, twitcher you followed the whole journey That you were so involved because you were very involved in these episodes that I hope they will watch Even after we will publish them for a long time, they will live their own lives for a long time.
to carry out really We now go home to our cats and to discuss the 8 seasons of Game of Thrones in "On the fast".