Earning interest on your crypto is often being
promoted as a way to earn passive income. The banks are failing the economy and your
cash is losing value every day. Earning interest on your cryptocurrency is
therefore an attractive way to potentially earn something on your holdings and also benefit
from the value growth of your digital assets. So in this video, we will talk about the best
crypto interest accounts and what to look out for when comparing various offers. I am your host, Jakub from P2P Empire, and
if you are new to this channel and your goal is to become a more educated investor, consider
subscribing and hit the like button to see more content like this in the future.
What you should know is that every platform
that offers an interest crypto account supports various cryptocurrencies. You should always choose the platform that
offers you the best rates on a long-term basis for the amount and type of crypto that you
want to deposit. In this video, we will compare various offers,
eliminate potentially risky platforms and give you a good overview of the current best
deals. So let's get right into it. The first platform we're gonna be talking
about is Celsius Network. Celsius Network is a UK based crypto lending
platform where you can deposit your cryptos in exchange for interest. They pay out the interest in the same currency
or in their own CEL token, which is a utility token from the Celsius Network. The "in-kind" rewards for bitcoin are
3.51%, for Ethereum, you will get 5.05%, for Litecoin 4.08% and for stablecoins like BUSD
and USDT you will earn 10% per year. The rates that you see in the brackets are
the rates for users who request to be paid in the CEL token. Note that the rewards in CEL tokens aren't
supported for users residing in the U.S.
Celsius supports currently 41 cryptocurrencies
and stablecoins and you don't need to lock your coins for a certain amount of time, which
increases the liquidity of your savings. Celsius is also currently the only platform
that covers gas and transaction fees to and from your Celsius wallet, which means that
Celsius is already going to save you some money. Celsius Network is currently also the only
platform in our comparison that offers interest on your Ripple holdings. BlockFi is a US-based crypto lending platform
that offers you the chance to earn between 0.5% and 5% on your bitcoin or ethereum holdings,
5.5% on your Litecoin, 8.6% on your Binance USD and 9% on USD Tether.
The platform currently supports only 10 coins
and your rewards from Bitcoin and Ethereum depend on your tier in which you are in based
on your amount of cryptos that you deposit. Here are the three tiers for bitcoin and ethereum. Note that the more of those currencies you
deposit, the less interest you will receive. Next crypto interest account comes from Crypto.com. This Hong Kong-based company offers interest
if you stake your crypto assets. Crypto.com Earn, which is the name of the
product, offers rewards based on the amount of CRO tokens that you stake as well as the
period for which you will lock your assets. If you are new to this, staking means that
you are holding certain coins in your dedicated wallet for a specified amount of time. In order to get higher rates, you will need
to purchase the CRO token and hold it. There are three tiers to consider and the
rewards increase as soon as you reach the next tier. To reach the highest tier of 40,000 CRO tokens,
you will need to deposit around 6,500 USD worth of tokens considering the current exchange
rate.
Crypto.com offers between 1.5% and 8.5% on
your bitcoin, between 2.5% and 7.5% for ethereum and up to 5% for litecoin. The exchange pays out interest on 36 coins
but BUSD and USDT are not supported. Also, the reward is influenced by the amount
of time that you lock your assets which ranges from a flexible time period to up to 3 months. If you are interested in holding your stablecoin
here, you can use USDC and earn between 6% and 14% per year.
Next, we have Binance which is an exchange
incorporated on the Cayman Islands. The Binance Earn product offers 1.2% on bitcoin,
0.87% on ethereum, 0.56% on litecoin, 5% for BUSD and almost 6% for USDT. The platform also allows you to stake your
stablecoins and get up to 7% if you lock them for 90 days. Next we have Voyager which is based in New
York. The platform offers 6.25% on bitcoin, 5.25%
on ethereum, 6.5% on litecoin but BUSD and USDT are not supported. Overall, Voyager offers interest on 24 cryptocurrencies. What you should be aware of, is the minimum
monthly balance for certain currencies. On average it's recommended to hold at least
$1,000 worth of crypto in order to get those rates. In terms of interest rates on stablecoins,
Voyager supports USDC for a 9% annual yield. The platform is also offering 2% on your dogecoin
holdings. Gemini Earn is another crypto interest account
from the Gemini exchange which is also based in New York.
This is by the way the only platform that
allows residents from the New York state to use the crypto interest account. Gemini doesn't support any stablecoins,
but you can earn 2.05% on your bitcoin, 3% on your ethereum or 4.5% on your litecoin. In total, Gemini offers interest on 32 different
cryptos and you don't need to stake anything. The last crypto interest account we are going
to be looking at is from Ledn, which is a crypto platform based in Canada. This platform supports only two currencies,
which makes it the simplest crypto savings account in this comparison. You can earn 6.10% on your bitcoin holdings
and 12.5% on your USDC coin. Ledn follows a similar scheme like BlockFi,
where the interest for bitcoin is connected to the amount of your holdings. If you deposit more than 2 bitcoin, your APY
drops to 2.25%.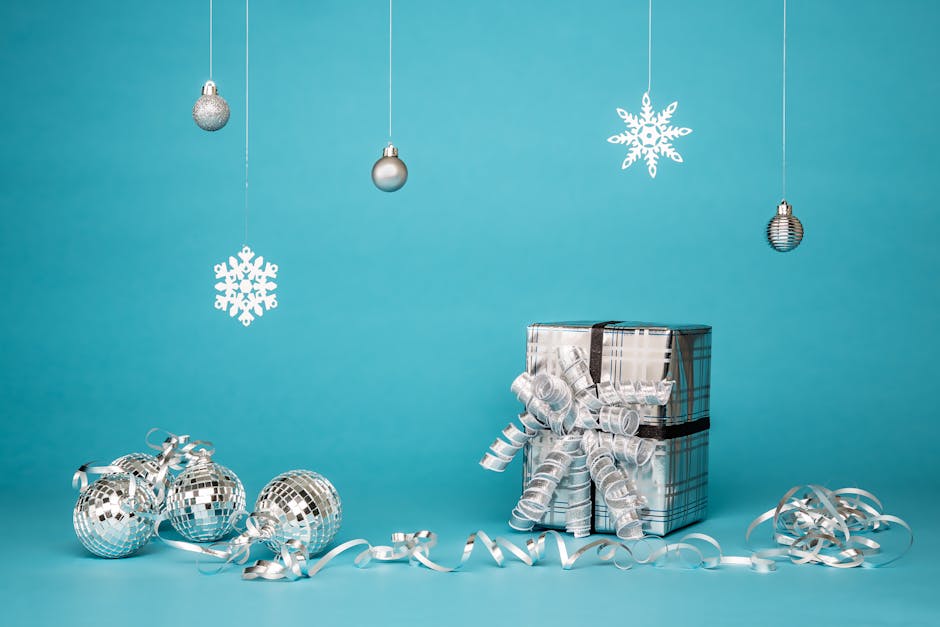 Alright now, you might be wondering which
is the best crypto interest account. I would say that it really depends on three
factors. What currency you want to deposit. How much you want to deposit as well as where
are you based. In the first step, I would eliminate Crypto.com
and Binance, particularly for the jurisdiction in which they operate. The counterparty risk is just too high in
my opinion to justify any of the offered returns.
Crypto.com's earning scheme is also the
most complex one and you need to heavily commit to their CRO token which is also how they
make money. So next, if you are from the US, it comes
down to the state in which you reside and which currency you want to earn interest on. If you are from New York, you can basically
only use Gemini. If you reside anywhere else in the U.S., you
can use Celsius, BlockFi, Voyager or Ledn. Please keep in mind that Ledn is available
in all states with exception of New York, Connecticut, Washington, Texas, Hawaii, and
Wyoming. If we say for example that you want to earn
interest on 1 bitcoin, you will get 2% on BlockFi as you will fall under the second
tier, Celsius offers you 3.51%, Ledn pays out 6.10% and Voyager 6.25%. If you would deposit 1 ether, you would get
5.25% on Voyager, 5.05% on Celsius followed by BlockFi and Gemini. And if you want to earn interest on your stablecoins,
Celsius is pretty much the best deal.
So as you see, it really depends on where
you are based, what coins you want to earn interest on and how much you plan to deposit. Also, note that the rates for crypto interest
accounts tend to change, so make sure to get familiar with the rates before you deposit
your crypto. Also, keep the transaction fees in mind. Celsius is currently the only platform that
covers gas and transaction fees for its users. What you should be informed about are also
the risks.
Despite the fact that many crypto interest
accounts are backed by crypto assets as collateral, it is still a risky investment. Crypto lending platforms and exchanges are
often lacking regulation. For example, Binance is currently facing accusations
of money laundering and tax evasion in the U.S. Also, several crypto platforms are basing
themselves in unregulated markets with no jurisdiction that would protect your assets. This definitely increases the counterparty
risk. Your assets are not insured by any federal
government, you are solely relying on the goodwill of the platform not to run away with
your holdings. So, if you are prepared to risk your crypto
assets in exchange for an interest rate, it's better to allocate only a certain amount of
your holdings to the crypto interest account and hold the rest on your secured hardware
wallet like this one from trezor which will keep your cryptos safe from potential external
threats.
If you want to get it, you can use our link
in the description below. So, this video is not sponsored by any of
the mentioned platforms, however, if you find value in it, you can use some of our links
in the description below. BlockFi offers currently any new users that
sign up with our link a $10 worth of Bitcoin bonus, Celsius offers you a bonus of $40 worth
of bitcoin. If you decide that none of those platforms
is the best fit for you, but you still want to support our project, you can also invite
us for a coffee which helps us to create more in-depth reviews and comparisons like this
one.
By contributing and engaging with P2P Empire,
you are keeping our project independent and helping to finance our production, including
interviews with CEOs and founders of various companies where we are addressing all of your
critical questions about various investments. So your support is certainly appreciated. That's it from me today. I hope you enjoyed this comparison, thanks
for watching and I will catch you in the next video..