Hello and welcome to Madame Récré
in French today we will continue building the bedroom of
Marinette Ladybug. But first we will unbox
this Black Cat doll. Here it is in front of the Eiffel Tower and here it is
outside the box he's wearing his mask
but we still recognize Adrien. He also has articulated
arms and wrists. He's wearing big black boots his weapon that we will put in his hand while
immediately, there. he has his belt tail shaped and he is ready to face the
villains alongside Ladybug. We will find them again very soon
in new doll adventures and also Adrien and Marinette but for
the time being, we need to build the room of Marinette. I used this type of cardboard to show you. I also have used this cable that can bend and
takes the form we want to give it
but you can also use plastic pipes and also these wooden sticks and again you can use plastic straws without
problem and of course glue and with all that I made the bed of
Marinette.
Here it is, and I will explain to you how I did it.
18 cm by 31 cm and I made two rectangles like that, that I stuck
to one another then cut 5 cm by 31 cm
for both sides, you have to make two like these and then the last side,
was that side and that one there was 18 cm by 5 cm high. You also have to make 2 of those. Like that, you put them on both sides of the bed. For this side, do not do like me, you just take a big rectangle
and as I explained it to you just before, 5 centimeters by 31. There. And now for the underside of
bed, I also used three rectangles to support it like this
one there, one in the middle and one on this side. Now for the wooden sticks,
there is one, 2 3 4 and 5 which are 10 centimeters
each. There. Then you have to take one
very long and this one is 30.5 cm, so it's a little bit
smaller than the bed. And finally, I took one last
here that is 11 centimeters and a half to leave a small opening for
Marinette 6 centimeters and a half and I put glue here, here and all at the top
on the wooden sticks.
To glue it all well. On all sides. Now, I'm going to show you what
I did with the cable. I put some glue there and up and again you can
use plastic tubes that you can bend, without a problem. The bed is
ready, we will now paint it and we will use black acrylic paint and you see it keeps very very well, it covers it
perfectly. Here's the bed, it is completely painted, we
will let it dry and I find it is not bad at all. It may be a
little elevated, so if it bothers you instead
of cutting it at 5 cm, you can do it at 2,5 centimeters so it'll be a little bit lower closer to the ground. But me, I like it
like that. Very beautiful bed. We will now take care of the
blankets and Marinette's pillow.
For the covers, I'm going to
use this felt paper, and we're going to put it in the blanket,
inside. You will see how. We will use two pieces. We will also
use pink ribbon, nice color, black velvet ribbon, black fabric,
pink fabric and black polka dot fabric that I find very beautiful. To cut
your fabric, just trace the dimensions of the bed. Me, I do it like
that by hand but you have to use a ruler of course. So, 18 cm by 31
these are the dimensions of the bed and we are going to also draw dots at 2-3
cm all around to leave a margin, and to
sew all that and then we cut. Once we have our paper,
we will put it on the fabric and you just have to take a pen and trace all the
outline and then cut out. There, I cut out even the pillow,
let's see the dimensions immediately. So here we have about 13 and
half centimeters, between 13 and 14, and 10 cm and I cut two pink pieces like that.
Then we have the black dotted fabric and I cut two pieces, as I showed you, a
piece of black cloth and a piece of pink fabric. I'm going to use the machine to
sew but you can also use this permanent glue for
fabrics and I can tell you that it is very very strong.
I'm going to use it just for ribbons. And when you glue, put your
fabric like this and you put the glue here and then you press like
this and let it dry.
And when you return the fabric, it will be
as if it had been sewn. I will use glue to stick
the two ribbons. Right there, in the middle. And Then I will do the same thing
with the pink ribbons. And I'm going to sew them both on that face and I
I'm going to sew three sides. I will show you which ones in a few
moments. That's it, I just sewed the under sheet, we will return it. A beautiful fabric. And we will put inside, our felt paper that we are going to
cut, of course, beforehand. And we will slide it inside,
carefully. And that's how it should look like.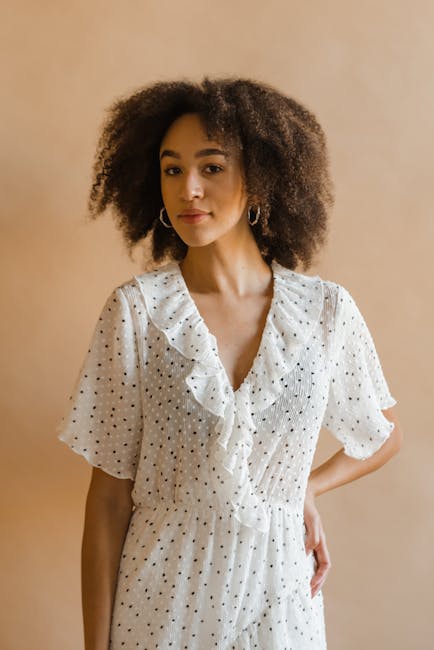 For this little one
mattress, I will not do anything else. I
could sew this part but I I'll leave it like this. And I'm going to
put it directly on the bed. And you see, these are the perfect dimensions.
We will now make the blanket. That's it, I used the glue for the
velvet ribbon and you see, that glues perfectly,
it's really strong. And I did the same thing with the pink ribbon, and
it's perfect too. Now, I'm going to sew them on all
sides except the one where there is the pink ribbon. And I'm going to return the blanket and
that's what it's supposed to look like once returned. And thanks to this opening, we will be
able to put the felt paper inside. So now that we've done that, we're going to
fold the cover and it should look like this. And in order to do
that, we'll cut the felt paper so that it's shorter
than the cover. That's it, then we'll fold all the
sides like this and we'll have to either sew it or glue it.
And you put the glue inside so that it looks like this.
And when we
finish putting glue, we will fold everything like this and put glue or sew
two sides. And here's the result. Marinette's cover is ready.
I sewed on both sides, a little bit in the middle, just a dot to
hold the blanket together but again you can use glue. And now, we're going to
put it on the bed. And the Marinette's bed of is ready. Now, I'm going
to show you how I did the pillow So, I sewed the pillow on every
sides, except this small opening. But you can do the same thing
with glue and we will return the pillow. That's it, I'm going to use a little rod
to get all sides out and to have a good rectangle.
Once we've done that, we'll put cotton. We will fill it well and we are going to sew. That's it.
I am
now going to sew all around with thread and a needle. And now there is only the
sew to the machine. That's it, I sewed it on the machine all around, and now
I will use a black marker and draw Marinette's pillow. It is
a special marker for fabric with a fine tip preferably. And that's it, I finished, I put a second layer to make it pop out and Marinette's pillow is ready. We
have finished Marinette's bed and it's going to decorate the room, nicely.
A
very beautiful bed with beautiful colors. Let's put Marinette on it and you see that's the
perfect size for her. She is very happy because her room
really begins to take shape. Tell me in the comments what you
have thought of the bed, also if you will make it yourself at home. It is not
difficult to do, just follow the instructions step by step.
Marinette Ladybug thanks us, she is really happy to have her
bed.
She can now daydream about Adrien. I hope you
liked this video on Marinette's bed. Thank you. And you haven't
already, subscribe to my channel. See you soon on Madame Récré..