There has been a lot of buzz lately around
crypto, it's everywhere you look, in more conversations you overhear and on the minds
of more and more people as its value, well goes up. It's really common for Bitcoin
to be the first stop on this map but, after a panic sell last weekend there is one coin
that has, unsurprisingly, come out on top. Ethereum's back and its market cap just
flipped the market cap of one of the largest financial companies in the world.
We'll
tell you which one in just a second.  We've also got news about Solana's success,
the Ethereum second layer scaling solution Polygon is taking off and another professional
athlete is asking to be paid in Bitcoin, not just some of their salary, but the whole enchilada. We cover it all and a bit more, right here,
on this week's Exodus Crypto News. 
Welcome back everyone, glad to have you
here. We're going to skip the formalities and get right to what you clicked into this
program for.
  Lock in the safety harness and get ready to
be even more bullish on blockchain  because here's what Dan Schulman, the CEO of PayPal,
had to say recently.
Quote, "Demand on the crypto side has been multiple-fold
to what we initially expected." He's talking of course about PayPal's
recently launched crypto service, which lets users buy and sell cryptocurrencies like Bitcoin
and Ethereum. Apparently Dan and the entire PayPal team didn't realize what kind of
demand there would be for an ultra-easy way to buy and sell crypto. Dan went on to predict that because of crypto
and blockchain, quote,  "In the next five to 10 years, you're
going to see more change in the financial system than you have over the past 10 to 20
years."  Personally I think that he's still thinking
in an old world paradigm and this change is going to happen much faster than that. Especially
if Exodus can do anything about it. Our mission is to bring half of the world's population
into crypto within the next 10 years.
Nevertheless We're glad  Dan can see a blockchain based
future but it's our guess that in the next five years there's going to be more changes
to the financial system than we had in the last forty!  Case in Point With ETH trading at a new all time high of
$2,800  the market cap of Ethereum is $320 billion which is larger than PayPal's market
cap of $314 billion. Checkmate Dan.  Just think about that. A decentralized cryptocurrency,
that was created six years ago and isn't controlled by anyone, is now bigger than one
of the most famous payment platforms in the world.  If that's the case today, imagine what the
world is going to look like in another six years! How big is Ethereum going to be then?
ETH is currently up 280% since the beginning of the year and up a modest 1,270% from its
price this time last year.  Making another comparison, last year PayPal
processed payments worth $936 billion.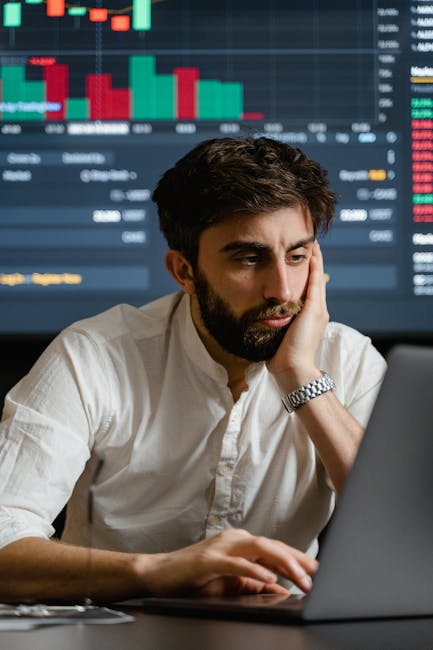 That's no small chunk of change, except when you
consider that Ethereum settled $1.5 trillion worth of transactions in Quarter 1 of 2021
alone! So Ethereum is doing 1.5x more volume in a quarter than PayPal does in a year. It's
no wonder that more people are waking up to the fact that crypto is the future.  It's exciting news that Ethereum is proving
to be so popular, but the biggest downside of its popularity are the network, or GAS
fees. The cost to use the Ethereum network has gotten out of control and everyone is
scrambling to find a solution.  One possible way out of this mess is Polygon,
an Ethereum layer two scaling solution.
Ethereum users can deposit ERC20 tokens into the Polygon
sidechain and then do all sorts of transactions while paying almost nothing in fees.  The reason that we're talking about Polygon
today is the explosive growth in the price of MATIC, Polygon's native token. The token's
price has been going up for three straight days and recently made a new all time high
of $0.60. MATIC is up 50% this week alone, causing some in the community to ask when
it's going to hit $1? Give us your Matic Price prediction in the comments below. Even if 2021 is the year of Ethereum that
doesn't mean other projects can't succeed as well. Solana has been one of the best performing
crypto assets in the last few weeks, making new all time highs even as the price of Bitcoin
hangs back.  The Solana token SOL has gone from obscurity
to the 14th largest cryptocurrency by market cap and the token made a new all time high
of $47 just a few days ago.
At this rate SOL will be $50 by next week. SOL is up 2,000%
from the start of the year, when the token was trading for just $2 dollars.

Could
the generous 10+% staking reward have anything to do with that? If you want to know more
about Solana, we got you covered.  It makes a lot of sense to build a decentralized
exchange, or DEX, on top of Polkadot.
The entire protocol is designed to enable interoperability,
so once a DEX is up and running on Polkadot all sorts of different cryptocurrencies can
connect to it.  Polkaswap is the first and most popular DEX
to run on Polkadot. Polkaswap works like Uniswap, where investors deposit tokens into the protocol
to provide liquidity and earn the PSWAP token as a reward. Traders pay a 0.3% transaction
fee which Polkadot uses to buy and burn the PSWAP token, increasing its price.  Although Polkaswap doesn't have deep liquidity
pools the way Uniswap does, the protocol is fast and super cheap compared to using a DEX
on Ethereum. It wouldn't be surprising to see tens of thousands of new users flock to
Polkaswap this year, especially if the fees on Ethereum remain high.  Ethereum's run for $3k, decentralized exchanges
on Polkadot and another professional athlete is getting his salary in Bitcoin. It's been
a great week in crypto and I'm happy to share all of the good news with you.  From meetings to money the world is going
digital and blockchain is playing a huge role in this revolution.  Thanks for watching everyone, make sure to
hit those  Like and subscribe buttons, and until next time hodl on!