Hey crypto nation! It's been another action-packed
week in the cryptoverse. For the first time since the dinosaurs roamed the swampy lands
of modern day Manhattan, the crypto market cap has hit $2 trillion. A momentous milestone
that puts crypto on the map as an asset class with some real weight behind it.  Polkadot has a bunch of exciting announcements,
the market is ready for a breakout. Stick around because we've got all that and more
on this week's Exodus Crypto news.

Welcome back everybody and if this is your first time
here, make sure to hit those like and subscribe buttons so you don't miss out on a single
video.  
 First things first, We're incredibly excited
to announce that as of 9pm Eastern time in the US, Exodus is officially a public company!
The public offering is live and you can click this link right here to learn how you can
participate.
In April of 2020 the total crypto market cap
was a measly $200 billion. Don't get me wrong, if I found $200 billion on the sidewalk
I would definitely pick it up, but in terms of asset classes it's just not that much.
That's the market cap for Nike, for example, which is just one company.  What a difference a bit of time can make though.
One year later and the crypto market cap has done a 10x all the way up to $2 trillion.
It took a DECADE to go from $0 to $1 trillion, and just 3 months to go from $1 trillion to
$2. Now that's a move!  A $2 trillion market cap proves that crypto
is a real asset class, on par with other major financial instruments. It's the type of
number that grabs everyone's attention and says, if you haven't noticed yet, maybe
it's time to start doing some research.  The only question is, how long will it take
to get to a $5 trillion market cap? Do you think we'll get there at the peak of the
next bull market? Let us know, in the comments below! Bitcoin is stuck in a short term trend that
it can't seem to break out of.
Apart from a quick dip down to $51,000, for the last
month BTC has been trading in a range between $53,000 and $60,000. The last week has been
especially sedate as BTC has been trading between $55k and $59k.  This range bound stuff can definitely be frustrating
but the magic of charting is telling us that we're due for a breakout. The Bollinger
bandwidth indicator, which measures market volatility, is at a four month low of 0.15.
Why is that number important? Every time we hit 0.15 in the 2017 bull market there was
a major move shortly afterward.   Notice how we're talking about "a move"
without specifying the direction. That's because the Bollinger indicator doesn't
tell us where the price is going, it just tells us the price is about to break out.
So be careful out there.
Go light on the leverage and cross your fingers for a big break to
the upside! It's practically a full time job staying
on top of all the latest Bitcoin news. Trust us, we would know…  So for everyone who doesn't have time for
that, here's a simple solution. BTC_Archive is a Twitter account that posts Bitcoin headlines
and news throughout the day. Here are a couple of our recent favorites.  We've reached a tipping point on #Bitcoin
adoption – Head of Fidelity Digital Assets A rising tide from institutions and individual
investors is lifting #Bitcoin – Bloomberg Billionaire Rick Caruso will accept payment
in #Bitcoin for rent at all of his retail and apartment properties – LA Times When an ETF was approved in the USA gold went
up +350%.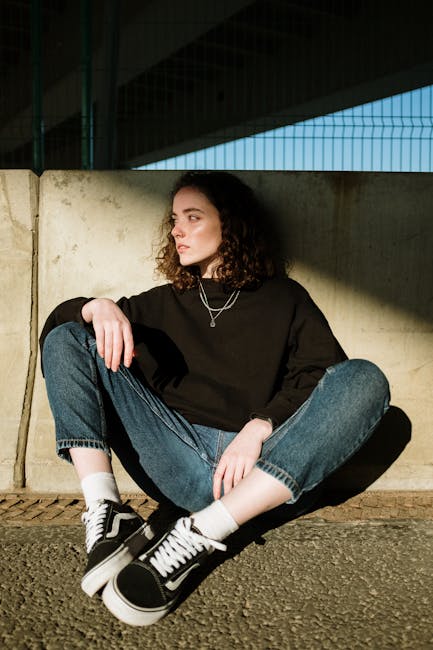 There's a flood of money waiting for a #Bitcoin ETF in the USA What easier way to stay up to date with everything
that's happening in the world of Bitcoin. We'll post a link to the account below,
or you can find it on Twitter @BTC_Archive For anyone unfamiliar with Polkadot, the project
is using some sophisticated tech to connect blockchains to one another. It's a whole
new level of interoperability and we're really excited to see where this goes.  What's new this week? Well for starters,
it looks like Tether USDT, the world's most popular and controversial stablecoin, is coming
to Polkadot.
This is a fairly standard move for Tether at this point, as the coin already
trades on Ethereum, Tron, Solana, EOS and a few other smart contract platforms.  Why does this matter? Liquidity! Tether is
the most liquid stablecoin and USDT often does many multiples of the daily trading volume
for BTC. So having Tether on Polkadot makes it easier for investors to bring in capital.  Then there is the Chainlink deal. Chainlink
is going to provide its decentralized oracle services to Polkadot, as well as other projects
that build on the Polkadot blockchain. This is a key piece of infrastructure since one
of the most common exploits we've seen on Ethereum is price feed manipulation. Better
price feeds means more secure projects and fewer losses for investors.  And finally, it's interesting to watch the
growth of Kusama.
Never heard of it? Well Kusama is like a glorified Polkadot testnet.
It's a place to try out new code, make mistakes and sort out all the bugs before going live
on the mainchain.  What makes Kusama different from a traditional
testnet though is that the Kusama token actually trades in the market, and trades quite well!
The Kusama KSM token has been steadily rising through the ranks to the point where Kusama
has a market cap that's almost as big as Cosmos. That's pretty impressive, and it
proves that more and more developers are choosing to build on top of Polkadot.  If you didn't know before, you know now.
Just like you we've got our eyes on the market, looking for that breakout. Let's
hope it's to the upside but hey, even if we go down it'll be a great opportunity
to stack some more sats.  Thanks for watching everyone, make sure to
hit those  Like and subscribe buttons, and until next time hodl on!