Hey everybody, welcome back to the Exodus
Crypto News where we take a bite out of the noise and highlight a few newsworthy items
from the last week in crypto. On deck this week is the launch of Cardano's
Shelley upgrade, USDC spreading its wings,asking ourselves the really important question, "is
it fair to say you simply flooded the system with money" and the latest in Defi starting
with the new DeFi Token on the block, Compound token or simply COMP. We'll break it all down right after this. Thanks for joining us and please hit that like button
right now and subscribe to the channel for more crypto content from Exodus just like
this. If you've been paying attention to the crypto
ecosystem over the last 12 months it would have been next to impossible to miss DeFi
or Decentralized Finance which is basically in its nascent form the ability to bring finance
tools usually performed by custodial services such as banks to the masses using decentralized
cryptocurrency networks.
One of the early players in the DeFi Space
is Compound Finance. Compound is a decentralized finance protocol
that allows borrowing tokens locked as liquidity by other users, and in early June they unleashed
the Compound token, or COMP, to the world. The Comp Token is a community governance token
that earns no yield on the platform but does give the COMP holders voting rights governing
the network. The COMP token launched June 10th as an ERC20
token and is distributed to users on the Compound protocol. Each day, 2800 compound tokens are distributed
with a proportional allocation to the demand across each market on their platform. And, within each market 50% of that allocation
goes to the lenders and the rest goes to the borrowers. Let's see, So that's BAT, USDCoin, ETH,
TETHER, DAI, Wrapped BTC, Auger and ZeroX, and every time you interact with a market
on Compound, supplying, borrowing, withdrawing, or repaying a loan, COMP token will automatically
be transferred to your wallet.
The Comp token took the community by surprise
and quickly overcame the Maker token on the first day of trading and bounced around for
a bit before the next rally after CoinbasePro listed the token as open for trading on their
platform, topping out at almost $400 on June 21st or, get this, just over 500% from launch. Right now COMP is sitting pretty at around
$200. If you ever want to check the COMP price it's
really only one click away in your Exodus Wallet. There's more to the story here than price
though, COMP rallied because of the value it contains in the power of governance on
the Compound network and it has propelled the amount of value locked up in DeFi projects
past the 1 billion dollar mark with 610 million dollars locked up in the platform.
Just take a look at the moon shot on June
15th — from 100 million to 600 million dollars. Now, it's leveled out a bit since June 21st
but exciting to see from something that was not on most people's radar just 6 months
ago. Do you think this COMP token valuation is
sustainable, and how do you feel about DeFi in general? It's still a mystery to most and we would
love to hear your thoughts and interest in bringing more DeFi content to the channel. Now, for all you Cardano fans out there this
was a big week because the long-awaited Shelley upgrade was scheduled to begin. Shelley will bring incentives to the Cardano
network in the form of staking and delegation which is designed to make the Cardano network
more secure and decentralized.
Now, don't run to your wallet yet to be
one of the first to get in on ADA staking. This is going to be a gradual process of updating
the code that may take several weeks concluding in a non- contentious hard fork by the end
of July, with staking introduced in mid August 2020 as seen in the Cardano roadmap here. The ambitious Cardano roadmap intends to upstage
the market leader, Ethereum and eventually, along with staking and delegation, Cardano
will also offer smart contracts and DeFi Products on its blockchain. I'll put a link to the roadmap in the description
below, as well as the link to the virtual summit hosted by IOHK, the developers of Cardano.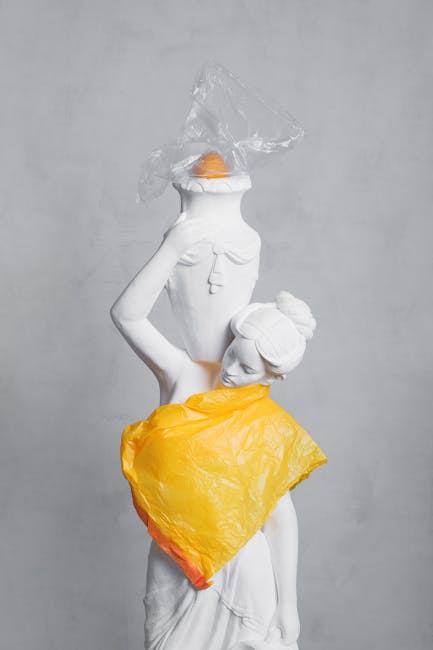 You can find out more about Cardano by clicking
the link above for an Exodus explainer vid, here's a quick tease. Do you have Cardano price predictions ahead
of the Shelley launch? Please leave yours in the comments below and
if you would like a wallet for your Cardano you can use Exodus. Exodus is a crypto application for your mobile
device or your desktop that is home to over 100 cryptocurrency wallets and other crypto
apps. Click the link above to learn more and download
Exodus today. There are a few additional juicy tidbits in
the crypto ecosystem that are worth mentioning this week including Circle's USDC stablecoin
expanding its horizons into a multi-chain framework to include additional smart contract
platforms.
The first of which to support the popular
stable coin is Algorand. This makes sense because it allows stablecoins
to place themselves on competing networks that essentially perform the same functions. Tether is also close behind USDC with future
support for a token contract on the ALGO network. Tether is already supported on the Ethereum
and Tron blockchains. Now having stablecoins on multiple networks
will eventually increase the availability of DeFi products and is ultimately good for
the end user. It's interesting to think about whether
these stablecoins will have interoperability across different networks using something
like Cosmos which is built for this very purpose. It isn't all roses for DeFi this week however, as reported by 1inch exchange a hacker was able to game popular DeFi platform Balancer and make out with $500k worth of
ETH According to the 1inch blog, "The person
behind this attack was a very sophisticated smart contract engineer with extensive knowledge
and understanding of the leading DeFi protocols," This is of course not a direct failure of
DeFi itself.
As we mentioned earlier there are over 1 billion
dollars locked up in the DeFi ecosystem and it continues to innovate with new products
all the time and, when these types of things happen we see quick movement by developers
to improve the system for the future. If you would like to know more of the nitty-gritty
details , there is a full postmortem on the 1inch bolg which I'll include a link to below. Before we sign off for this week, I leave
you with one question. Did The Fed Really Just Print Money Out of
Thin Air ? This was Fed chair Jerome Powell's answer
when asked… That one never gets old. Thank you for joining us as always and be
sure to like this video and subscribe to the channel and if you would like to see anything
in particular on this program be sure to let us know in the comments below.
Until next time, Hold on!.