Remember, remember, the 5th of November, the
gunpowder treason and plot. I see no reason why the 5th of November should
ever be forgot.  If there's one thing we've learned from
watching V for Vendetta it's that the 5th of November is an explosive day. Well, the tradition is still alive!  Bitcoin is experiencing what can only be called
explosive price growth as we're now closer to $20k than $10K. That's our main story for the day but stick
around and we'll also cover the soft launch of ETH 2.0, how Chainlink is gaining traction All that and more in this week's Exodus
crypto news
 The price of Bitcoin is going up so fast that
by the time you watch this video the price could be even higher. Right now we're over $15,000 but with Bitcoin climbing $1,000 a day, who knows where we'll be tomorrow?  This price rise has been truly epic and we
hope that you're excited about it as we are.
One of the coolest things about this rally
is that it's being supported by significant trading volume.  Generally the more trading volume there is
behind a price movement, either up or down, the stronger and more sustained that move
is. In this case, the high trading volume suggests
a sustained bull market.  That being said… For those of you who are new to Bitcoin it's
really important to understand that even in a huge bull market there can be big pullbacks. However, this one doesn't seem poised to stop anytime soon. Invest for the long term, buy the dips and
hodl on!  On that note, we'd like to congratulate
all of the long term hodlers who are now profitable and according to new research this is just
about everyone! The Bitcoin research company GlassNode has
released a report showing that with Bitcoin at $15,000, fully 97% of all Bitcoin investors
are now profitable. In other words, 97% of all Bitcoin has been
purchased at a price of $15,000 or less.  The fact that this Bitcoin rally just keeps
going tells us that even though all of these Bitcoin holders have a profitable position,
they're not selling and this current run will pale in comparison to what we will see
in the future.


At what price did you buy your first
bitcoin? Who is the longest HODLER watching this video. Plant your flag in the comments below.  It's finally happened, ETH 2.0 has launched! Well, sort of… Ethereum 2.0 is definitely what we would call
a soft launch. And, here's what we know so far A deposit contract has been created. Ethereum users who are interested in staking
can send their ETH to this contract 
 The earliest possible launch date is December
1st 
 In order for Ethereum staking to launch there
has to be at least 524,000 ETH locked up in the contract 
 It's a bit messy but anyone who has been
in the Ethereum community for a while is probably used to that. The easiest way to keep track of how much
ETH has been locked up is to check out the website beaconcha.in Hopefully that half million Ethereum gets
locked up in time and staking goes live on December 1st! We'll be sure to keep you updated as the
story unfolds, and the soft launch turns into As longterm crypto investors know, the 2017
ICO boom led to all sorts of projects and the ICO graveyard is littered with the bones
of many failed cryptocurrencies.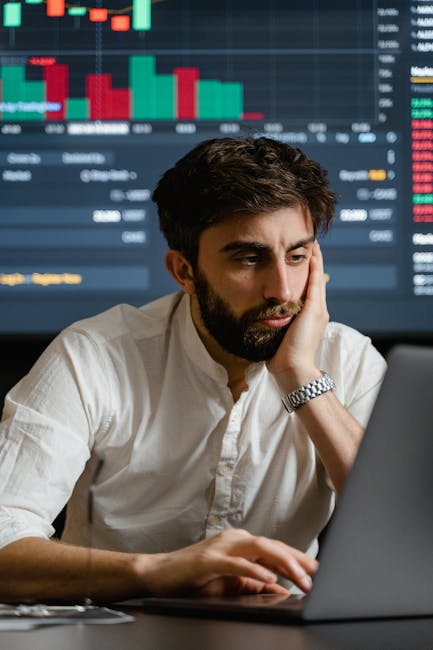 Despite the carnage there was definitely still
some good to come of it, and Chainlink is one of 2017's most successful stars. There is a real use case, and real demand,
for a decentralized price oracle and Chainlink is by far the most popular project to offer
that service.  This brings us to the most recent news: we've
just learned that Chainlink has integrated with 29 new projects in the month of October
alone! That's almost one new partnership per day, which
makes Chainlink one of the fastest growing projects in the entire cryptocurrency ecosystem.   Including these 29 new partnerships, Chainlink
has now integrated with over 300 projects. If they keep up this accelerated growth, the
Chainlink team will be working with more than 500 projects by next spring.   This is all really exciting since having a
decentralized oracle will make DeFi projects significantly more impervious to attack.

 It's been awesome to watch Bitcoin smash
through $15,000 and all the candles are green today as money has started to flow back
into alts taking them along for the ride If there is one other theme for this week
besides price, it's the theme of building and adoption.
It's all very exciting and we're really
looking forward to watching the crypto industry develop throughout 2021 and beyond. Make sure to like this video and subscribe
to the channel for more news, explainers and tutorials from Exodus. Until next time, HODL on!.