Hi friends! How are they? Welcome once again to my channel. In this video, we are going to learn how to take out a loan in crypto currencies, where we will not need a credit or debit card. We don't need to sign anything either, far from it, one of those contracts that make you sell your soul to the [__] 'fine print'. The only thing we will need to get our loan are cryptocurrencies.
Now you may wonder, why would I want to take out a loan in cryptocurrencies? Let's suppose that I want to eat a hamburger … not for, a terrible example. Sometimes we find ourselves in a situation, in which we have a savings deposited, for example in BNB, which is the cryptocurrency, the native token, of the Binance Smartchain. So, we are confident that this currency is going to rise, we have a lot of savings in there, but we are presented with an opportunity to start a business, be it cryptocurrencies, or a physical business. Or we believe directly, that today at three o'clock in the morning, Elon Musk is going to tweet, and he is going to take BNB off to the moon.
Whatever the case, we need to invest that money in a business, but we don't want to sell BNB either, and then here comes the solution. Binance is a cryptocurrency exchange platform, where you can buy, sell, borrow, invest money within a specified period, use leverage. If you don't know it, I'll leave you the link below to register. Also if you are watching this video, I seriously doubt that you do not know Binance. I will quickly teach the step by step that we have to follow, to take out a loan, to be able to withdraw our crypto assets, without having to sell the ones we already have. Let's see the video … Well, the first thing we have to do is enter Binance with our account. Once we are on the main page, we go to where it says "Finance" or "Finance" and we slide to where it says "Cripto Loans" or "Cripto Loans". For this example, as I told you, I am going to assume that I have invested something in BNB, but I do not want to sell it, and I still need a few dollars to be able to withdraw it from the platform.
Here where it says "I want to borrow" … Stop, first I'm going to translate the page into Spanish. Perfect now yes. Here where it says "I want to borrow", we are going to select USDT and we are going to ask you to lend us $ 100, that is, 100 of these "tokens". Down here, we will mark "amount of collateral". What is collateral? Collateral loans are a type of loan, where something of value is left as a guarantee that we will pay that loan. He tells us that we are going to leave him 0.4769 BNB. Here below we will see what "Initial LTV 65%" tells us. "LTV" stands for "Loan-to-value". This ratio, what it does is evaluate the credit risk, so to speak, of the value of the loan, against the value of the guarantee.
This nominal value, the platform calculates it in Bitcoins, here below it says "When BNB is used as collateral, the BTC value of the loanable assets = the BTC value of the mortgaged assets * 65%". The higher the LTV, the riskier the loan and the more likely we have that loan to pay off. What we see here is the margin limit, and this is the settlement limit. What does this mean? How does this work? In summary, we have a credit risk of the revaluation of the asset by 65%, we are going to show it here in the Binance table. It says "80% margin call" and explains … when the LTV ratio reaches the level of the margin call, we will receive a notification by email, indicating that we add more collateral, to reduce the risk of being liquidated the loan. The "settlement call" currently for BTC is 90%, that means that we have from 65 to 90% to play with this loan.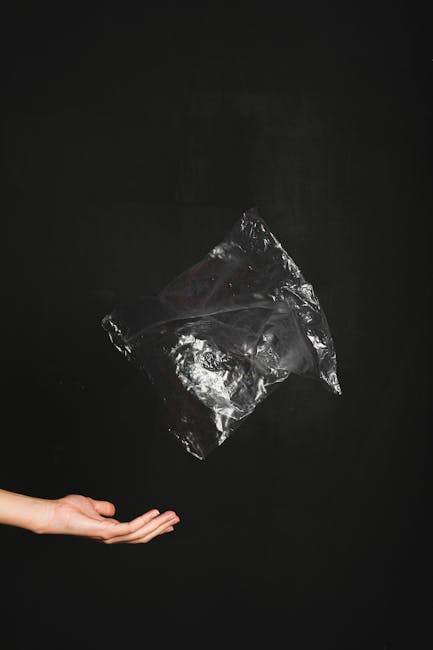 Below in the description I will leave you the link to this page, which you will be able to see. But in summary, if the asset that we leave as collateral begins to depreciate, there will come a point where Binance will not want to lose and will liquidate the loan, thus keeping the collateral. Further down it says "Loan term". Here we can choose between 7 and 180 days. If we give it in 7 days, it will mark us the "average interest per hour". Any time that does not exceed one hour is still one hour.
The "daily interest rate", the "total amount of interest", I want to believe that it must be these seven days. And the "transaction commission" which is 0%, I assume, because we are using the platform token. What we are going to do is ask for the loan. There he marks us that asking for 100 dollars, what we have to return is 100.63. We put that we agree with the service and we give "Confirm". We go to the tab "Orders in progress" and here we see that our loan has been made correctly. Now, what is that button down there that says "Adjust LTV"? I'm going to show it to you with another loan that I have for $ 140. When we enter the button "Adjust LTV", we give ourselves the current ratio is at 65.54. If, for example, we want to lower this ratio to 43.05, it will ask us to add more collateral.
Obviously, the more we lower it, the more we are going to have to add, and we are also going to have less risk of liquidation. If we go to the wallet and we go to the "Spot Wallet", we will see that now I have 102 dollars, when before I had only 2.65. Obviously these dollars, since it is a loan, are available to trade or to withdraw if we wish. We can even sell it on p2p and receive fiat money, to invest in that business we needed.
Now we are going to suppose that that business was punctured and we want to repay the loan. We go back to "Loans", in "Orders in progress" we give "Refund". How much do we want to return? 100% of the loan. And notice that the only thing that is going to charge me is only this hour of use, even if it has had five minutes. If the total refund was $ 2.69, we would only be refunding this fraction of pennies. This is very good, since we can repay when we want and we will only pay for the hours that we had the loan at our disposal. We click on "Confirm the payment" and when we go to "Spot Wallet", I still have my 2.69 dollars, less that little bit, of the five minutes that I used the loan. Well friends, I hope it has helped you. If they got to this point in the video, it means that they were interested and I really hope it will help them, because it is not known when we will need to take out a loan.
If it worked, needless to say, please like the video subscribe and bell. For you it is a click, they are helping me a lot. I send you a big hug and I wait for you in the next video. Bye!.