If you've been racking your brain trying to figure out how to store Ethereum Network ERC-20 Tokens in your own wallet, Your problems are over! You really asked us to make a video, a tutorial explaining and showing how to do this and as your request, my people, is an order; here I am to teach you how to do this! And if you came to this video after searching for such a tutorial on the internet, already enjoy that you fell here and already subscribe to the channel, let your like this helps us a lot to continue producing content there to help you understand more of these issues in the crypto universe [SOUNDTRACK] So, do you know what these ERC-20 Tokens are? These Tokens are tokens created on the Ethereum network, as is the case with PAX Gold, USDC, Chile, even these Tokens that I just mentioned you can find there to buy on the Bitcoin Market platform.
And I'll leave the link below in the description for you to open your account and start trading Bitcoin and these Tokens there. Well, but after you buy these Tokens, how are you going to keep them in your wallet? The Ethereum Network Tokens they have some "details" there that you need to keep an eye on. ERC-20 Tokens they are stored in Ethereum addresses and sent using Ethereum transactions. Ethereum addresses usually start with "0" "X", so when you catch your eye on a "0X" you already know it's a Blockchain Ethereum address.
This is where those "little details" I just mentioned come. Transactions of ERC-20 Tokens in brokers and in portfolios, that is, outside brokers work differently. Like the ERC-20 Tokens they only exist in the Blockchain Ethereum, you can transact these tokens there at any Ethereum address, except at brokers! So bringing an example here to make it easier to understand: if I send Chiliz; that are there at my brokerage; to my Chainlink address on Trezor or Ledger wallet my Chiliz will show up in my wallet. Because the balance will fall all over the Ethereum network, so it won't get lost. Now if I send the Uniswap Tokens from my Trezor or Ledger wallet to the Ethereum address from my Bitcoin Market account most likely i will lose my funds.
Because if the broker does not support a certain token and you send that token to the broker most likely you will permanently lose these tokens there. And another important point you need to understand is regarding shipping fees. which also work differently when traded on brokers and portfolios. When you send an ERC-20 Token you are informing the token contract that a transfer operation has to be done. And then for sending the contract to be executed on the Blockchain Ethereum it will require an Ether fee. And that's why sending an ERC-20 Token when done through a wallet will consume some Ether from your account. You can't send ERC-20 if you don't have Ether in your account or if your Ether balance is insufficient. It's different for brokers. There in MB, for example, the rates are already predetermined and calculated on how much you are transferring. Well, now that you've got your eye on these important details let's move on! The safest way for you to store tokens and cryptocurrencies is in the 'Cold Wallets' wallets Which are wallets that keep the private keys that give access to your cryptocurrencies.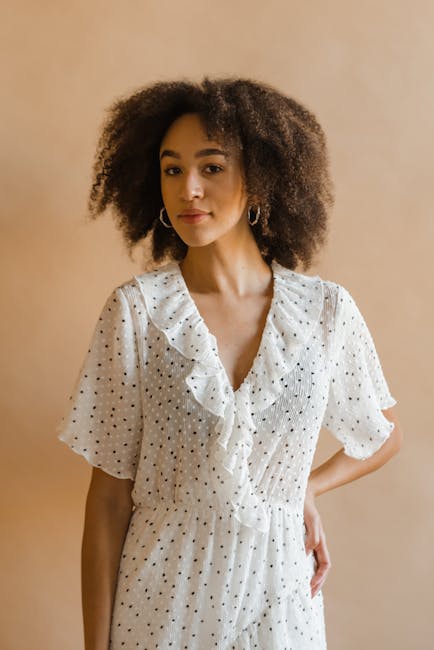 The best known on the market today are Ledger and Trezor. In fact, if you want to know more about wallets on our Instagram, there's a full highlight just about that and also several posts with tips that will help you a lot to understand this subject, follow us there! Ledger has support for ERC-20 Tokens through the application called Ledger Live which is a Ledger app that you download to your mobile and can manage all your cryptocurrencies within one place. Trezor also supports ERC-20 Tokens through the Trezo Suite application, which is the Trezor application that you will download to your computer and you will be able to manage all your crypto and tokens in the same way as Ledger does.
To show you how a transfer is made, today here in this tutorial I'm going to use the "Trezor T", which is the one I use so let's get started and I'll show you how we do it! So, guys, let's go to our tutorial. I'm going to show you now how you will transfer the Link token there to your Trezor. I'm already logged in here on the Bitcoin Marketplace platform. I'm on "Send"; "Chainlink" and here already appears some information that we need to be aware of. that the platform is asked here for me to read the guidelines and confirm that I am aware that sending cryptocurrencies cannot be cancelled, do not pay transfer fees between addresses within the itcoin Marketplace. Chainlink transfer rate is here right now 1.2 Link I'll talk more about transfer rate later in the tutorial and my transfer limit every 24 hours is 400 Link Can you increase this limit? From the! Just click here on "increase limits" and send the documents and the Bitcoin Market will analyze and then you can increase your limits if you want.
I declare that I have read it and am aware, I will put it here in "Continue" and will open other information here. It will ask for the destination address and the value in Link I want to transfer. I can put here in "use available balance" if I want to transfer all my balance..