It has only been a month since I've released my videos about "Blockchain Games You Can Play Today" and "Upcoming Blockchain Games for This Year to Next Year" but in that short of a time span, there have been so many games that came out with good gameplay and earning potential, and many of these promising blockchain games are based on Binance Smart Chain. One of the reasons is because of its faster transactions and cheaper gas fees. Here in this video, I'll be showing you seven Binance Smart Chain Games that you need to keep under your radar for big potential earnings. Before we start, you should take note that the games we'll be discussing are listed in no particular order. Some of these games are still upcoming, while others already have playable beta or active play-to-earn features.
Let us start with today's big daddy of all Binance Smart Chain blockchain games. My Defi Pets is a virtual pet game wherein you can collect, breed, battle, and trade pets to earn DPET tokens. You may be wondering, how can I say that My Defi Pets is the big daddy of all Binance Smart Chain blockchain games when it's still very new. That's because it's the very first game that blew up right after the Axie Infinity craze. I can still remember when I just started playing Axie Infinity, and I noticed that the game has expensive gas fees because it's under Etherium Chain.
So I searched for a game similar to Axie that's on the Binance Smart Chain for cheaper fees. At that time, I found My Defi Pets, and I think other players also experienced the same thing. Just remember, for now, the game still doesn't have a play-to-earn feature, but big updates are coming this Q3 and for sure they will come out big. Faraland is a multiplayer RPG NFT game wherein you can fight in arenas and gain earnings from battles. Prepare your heroes with the best items and powerful skills in the biggest wargame in Binance Smart Chain. There are many different races of characters that you can get from Faraland, like humans, orcs, angels, dragonborn, demon, elf, and fairy. and you can see that they all have different rate percentages, with the angels and demons being the rarest of all.
Faraland is already in phase 4 of their roadmap wherein you can already expect some resource earning thru Hero E xpeditions. Faraland also has partnership with My Defi Pets and both their worlds will be connected in some ways. So if you have a Defi Pets account, you can also consider playing Faraland alongside My Defi Pets. Mobile players can also rejoice because in phase 5 the game will be made available in both Android and iOS. Mobox is a Defi gaming platform that specialized in fun mobile crypto games wherein you can earn MBOX tokens. There are many different games that's available in the Mobox platform like Momo NFT Farmer, Token Master, Trade Action, and their new games: Black Brawler, and Tactical Party Slayer. To be able to start playing, you'll need to stake MBOX and BNB tokens. After some time, it will generate keys that you can use to get Momos. Your acquired Momos can be placed in the mining camp where they will be able to mine MBOX tokens and while they are mining, they can still be used in other games available on the platform.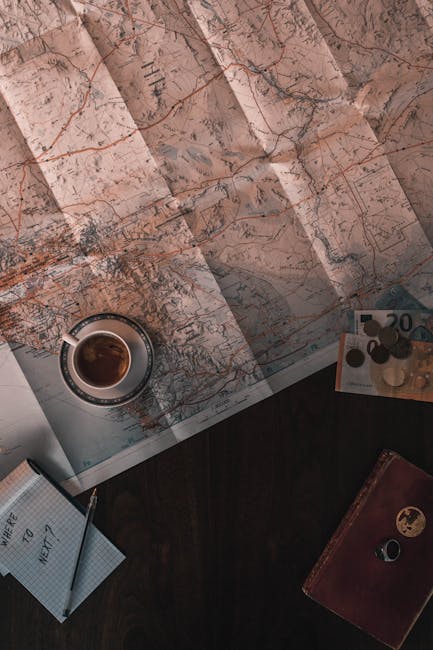 Mobox is available for PC, Android, and iOS. Arena Swap is a decentralized exchange platform build on the Binance Smart Chain that focuses on the gamification of yield farming and gambling. Their target is to make Defi and yield farming mainstream by means of gamification and storytelling. You can stake ARENA tokens on the platform or you can buy PYRAM tokens to be able to bet on the Pyramid Royale to earn much more. If you love betting all-in in gambling, then this game will suit you well. For more information about the Pyramid Royale and the upcoming Gladitorial Odyssey Mode, check the link below to learn more. Mist is an open-world action roleplaying game, built on Unity, with a dynamic combat style.
If you like completing quests, raiding, PVP, or just exploring the gaming world with beautiful graphics, then you will surely love this game. There are different character classes you can choose in-game, such as crusader, enchanter, ranger, shapeshifter, and witch hunter. MIST token can be used either for staking or farming in-game, or even outside the game. Invest in farmlands or shops to earn rewards in a fun and immersive way. Mist is currently still in development with a closed demo arriving in Q4, and the full release is scheduled sometime in 2022. Here's another Bina game. Binamars is also a pet-breeding game, but with a focus on dragons. In order to start playing, you would need to purchase an egg worth 2000 BMARS. You can check for yourself about the token's current price so you can compute how much an egg exactly costs. Based on what I have read, you can earn up to 70 BMARS per day by completing the daily quest. Then, the possible ROI for the game is one month. The beta version is coming out soon and will be playable via the web app link in the description below.
CryptoZoon is a gacha game wherein you can get ZOAN NFTs from eggs to fight monsters, farm, breed, and play PVP. The more ZOANs you have and the more valuable they are, the higher your chances are of earning more. CryptoZoon has greatly risen to fame in a span of just a few days considering its high potential for big earnings. In order to start playing, buy ZOAN tokens, then enter the app on the website, buy and hatch an egg, then fight monsters to earn ZOAN. For more info about this game, click the link in the description. But just be careful, since there are a lot of uncertainties online pertaining to this game and people are saying that it's possibly a scam and there may be a rug pull soon to happen.
So invest only according to your capability. Which of these games that we have just discussed are you already invested in? Or perhaps interested to invest in? Write it down in the comment box below. I will make an in-depth video about the most commented game. For more blockchain games and other news about the world of crypto, don't forget to subscribe and hit the bell below to stay updated. Join The Blockchain Gamers Group and discord for more gaming content. See you in the next video..