Binance just released a simple version of
their mobile app, called Binance Lite. This Lite version can be used by any beginner
to buy Bitcoin and other cryptocurrencies in the simplest way possible. You can buy with a debit card or you can fund
your account from your bank account, just like you would fund your normal Binance account. I'll show you everything you need to know
in this video. If you already have an account with Binance
and the mobile app on your phone you can switch to the Lite version with a flip of this switch. If you are new to Binance, follow these steps. Find the Binance app in your mobile app store
and install it. Open the newly installed app and right away
you'll be prompted to register. I prefer to share as little personal information
as possible with any crypto-related company or service, for privacy and security concerns. Too many times these companies failed to protect
the personal information of their customers so I prefer to be cautious.
That's why I don't recommend signing up with
a phone number, so choose 'Register with email'. It's also a good idea not to use your personal,
day-to-day, email address with these services. As a security measure, I recommend using a
secondary email to signup to these platforms. Add your email address and password and don't
forget the referral ID. You get a 10% fee discount if you use the
following code. You can copy it from the video's description
below. Make sure you verify the code that was sent
to your email, then skip the questionnaire or click on I'm a novice. This popup will appear for you to switch to
the Lite version of the app. Click on switch now and the app will switch
to Lite mode. You can easily switch between the Pro and
Lite version by clicking on the icon on the top left corner of the screen, and the switch
will be right there. You have a beginner's Guide that you can go
through, but I'm going to cover it all in this video.
You won't be able to buy any cryptocurrency
until you verify your account. Each level of verification will provide you
with higher purchase and deposit limits. With the Basic Verification, you have a $300
total lifetime limit. So if you choose to only provide your Full
Name, Date of Birth, and Address you'll be able to buy up to $300 worth of crypto and
that's it.
If you provide a copy of your passport or
ID and a live face verification with the camera on your smartphone you'll upgrade your account
to using credit or debit cards up to $5000 per day. The cheapest way to buy crypto is by funding
your account with a bank transfer, except if you have to wire the money. Wire transfers are expensive and should be
used only as a last resort. ACH deposits in the U.S. and SEPA deposits
in Europe are free and these are the cheapest options. To unlock bank deposits you will have to upload
an official document such as a bank statement or utility bill which states your name and
address. So to complete your account, start the verification
process. Follow the steps on the screen until finish. The basic verification should be instant but
more advanced verification can take a while. It could take even a few days, so you'll have
to be patient. Once verified you'll come back to the app
and choose the asset you want to buy.
Let's continue with Bitcoin. I will click on Buy at the bottom of the screen
and then input the amount I want to buy. I can either input the amount in my local
currency or in Bitcoin. To continue, click the Buy BTC button. You can choose to either buy with the Fiat
Balance or with a card. Fiat balance represents the funds you deposit
from your bank account. For the card transaction, it says Bank because
you pay directly from your bank with a bank card. The prices are a bit different because of
the different fee structure. Anywhere you buy crypto with a card you'll
pay more in fees.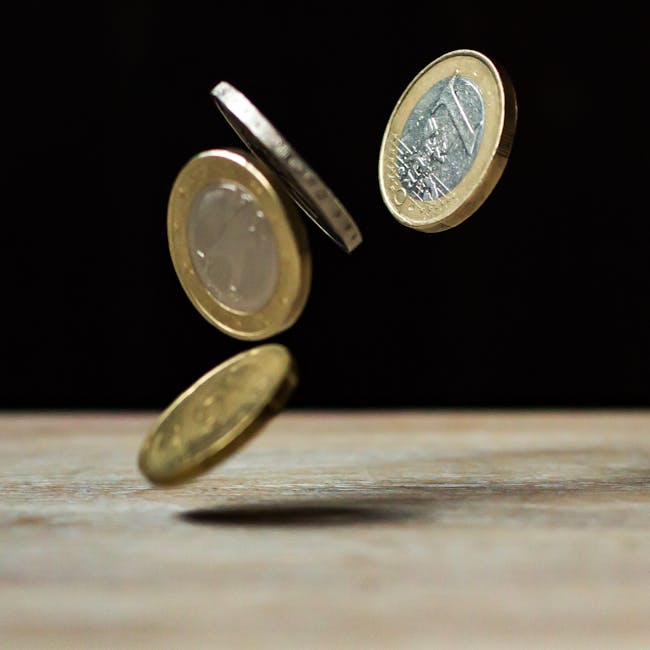 The price is available for 60 seconds so be
sure you refresh and agree with the new price before you continue with the purchase. If you choose to pay with a card, you will
have to enter your card details and then a confirmation box will appear. You can see here how much you pay for the
convenience of using a card. In my case, a bit over 2%. For the cheapest alternative, select the Fiat
Balance, but you'll have to make a deposit first.
For that, you will need the highest level
of verification for your account. When you select Deposit Funds, you will see
all the available options. Depending on the currency you use, these are
your choices. For USD the deposits can be done on the website
only, using a wire transfer. These are the options for GBP, and these ones
for Australian Dollars. For Euro, the cheapest option is a SEPA bank
transfer. After you added funds to your Binance account
you'll be able to use the Fiat Balance option. Once you bought some cryptocurrency, your
funds will show up in the Wallet section of your app.
From here you can Withdraw or Deposit more
crypto. The only thing that I don't like about Binance
is the high withdrawal fees, in case you want to withdraw your crypto to your own personal
wallet. The middle button at the bottom of your screen
is a shortcut to the main functionalities of the app. From here you can choose to go to the Buy
screen. Or in case you want to sell your crypto, to
the Sell screen. Also, there's a shortcut to deposit either
Fiat or other Cryptocurrency. Lastly, you can convert any of the crypto
you have to another supported cryptocurrency.
For example, instead of taking profits in
your local currency which is a taxable event, you can convert your Bitcoin into a stablecoin
like USDC, USDT, or BUSD. And that's all there is to it. If you enjoyed the video don't forget to give
it a like and subscribe only if you want to see more awesome content like this. Also, leave your questions in the comments
section below and I'll answer them to the best of my ability. I'll see you in the next one!.