How good is the Binance credit card? Can you really pay with cryptocurrencies with it and what are the advantages and disadvantages ? In this video we introduce you to the crypto credit card in detail, show you the really interesting cashback function and tell you what to look out for. At the end we will tell you whether it is worth applying for the Binance credit card. So stay tuned until the end. Hello and welcome to GeldRat. If you like the video, we would be grateful if you would give it a thumbs up.
Before we start, an important note: Trading in crypto currencies involves a high level of risk and can lead to the total loss of the capital invested. None of the information listed here should be understood as investment advice. The advantages of the Binance credit card Advantage number 1: The Binance Visa card is free of charge The card is free of charge, you pay no monthly or annual fee. There is also no minimum turnover or the like required.
Advantage number 2: You can pay with your crypto currencies anywhere. The acceptance of crypto currencies in retail is currently still very low. With the Visa card from Binance you can pay with your cryptos wherever Visa is accepted. So with more than 60 million acceptance points worldwide. To do this, you load your cryptocurrencies into the so-called funding wallet within Binance and as soon as you use the card to pay, they are exchanged for the amount of the payment in fiat currency . Advantage number 3: The cashback system You can receive up to 8% on your purchases for payments .
The amount of the cashback depends on how much BNB, that is Binance's own crypto currency , you have held on average in the last 30 days. The cashback or reimbursement is also made in BNB on your wallet. In the table you can see how your BNB inventory affects the card level and thus your cashback. With 0 BNB you are in Card Level 1 and you receive 1% reimbursement for payments With 1 to 9 BNB you are Card Level 2 and you receive 2% reimbursement for payments With 10 to 39 BNB you are in Card Level 3 and you receive for Payments 3% reimbursement At 40 to 99 BNB you are in Card Level 4 and you receive 4% reimbursement for payments. At 100 to 249 BNB you are in Card Level 5 and you receive 5% reimbursement for payments. At 250 to 599 BNB you are in Card Level 6 and you get 6% reimbursement for payments From 600 BNB you are in Card Level 7 and you get 8% reimbursement for payments Even if you do not have a BNB in ​​your wallet at Binance, you get 1% reward for your purchases.
Advantage number 4: No staking is required for cashback. With other crypto credit cards, you have to deposit coins for a longer period of time, usually 6 months, in order to receive a corresponding cashback on card payments. With the Binance card you remain flexible, your BNB stocks are not locked or staked. If you want to sell your coins, you can just do that. This only reduces your cashback. With other crypto cards, you may need a new card from a different card level. You can also use your BNB in ​​Binance Earn to earn passive money. Advantage number 5: You get a virtual credit card Crypto credit cards have a long delivery time of often several weeks.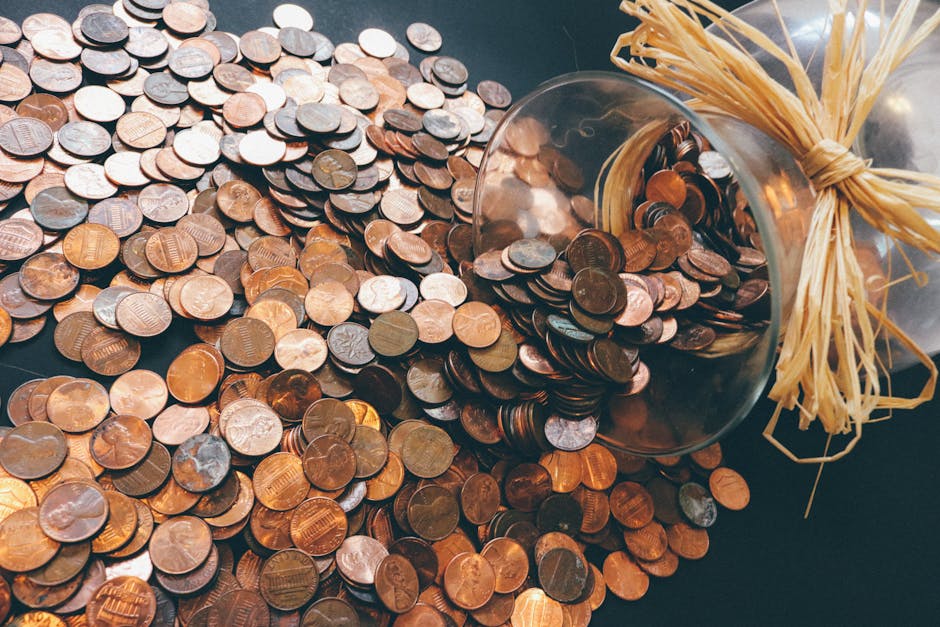 At Binance you can bridge the waiting time, because you immediately receive a virtual credit card that you can use directly with free services such as Google Pay or PayPal . So you can earn cashback immediately. Advantage number 6: Mobile payment is possible You can use the Binance Visa card with Google Pay and Samsung Pay for contactless mobile payments. Advantage number 7: The Binance platform Binance is the world's largest crypto exchange.
You can buy hundreds of different cryptocurrencies here and have access to a variety of services and functions. With EARN, for example, Binance offers interest and staking programs with which you can earn passive income by holding cryptocurrencies . Due to the huge trading volume, trading fees are extremely low and the spreads are low. If you register using the link in the description, you will also receive a 10% discount on all trading fees for life . After registering, you can order the card directly. Disadvantages of the Binance credit card Disadvantage number 1: It is not a real credit card. The Visa card is a debit card, which in this case is not a real disadvantage, as it is about paying with your cryptocurrencies. However, acceptance may be limited with some car rental companies. Disadvantage number 2: Mobile payment with Apple Pay is not possible Currently only Samsung Pay and Google Pay are supported, but Apple Pay is not. This means that you can only use an Android smartphone for mobile payments. Is the Binance Card worth it? For various reasons, cryptocurrencies have only rarely been accepted as a means of payment so far . But if you still want to pay with it, then the Binance Visa card is a convenient option.
You don't have to exchange your crypto first and transfer it to a checking account in order to pay with your crypto assets, you can simply pay with the card. In addition, there is the very attractive cashback of up to 8%. Even if you do not hold Binance's own currency, you will get a 1% refund. That is above average in Germany. You can use it to pay with your cryptocurrencies at all Visa acceptance points and withdraw money at Visa machines without an annual fee . Do you have any questions or video ideas? Then write to us in the comments. And if you liked the video, we would be very happy to receive a like from you.
Thank you for watching and see you soon!.