Hi I'm Sharnelle from Dilawri Group of
Companies, Canada's largest automotive group. Today we present to you the 2019 e-tron.
Electric has gone Audi. This is the brand's first ever
all-electric SUV. We'll be going over everything you need to know about the
e-tron in this overview so keep watching and don't forget to hit subscribe to see
more videos like this from Dilawri. Before we get into all the details of the
e-tron we'll answer all your pressing questions about range and charging first.
The e-tron offers 329 kilometers of range.
With that you could get from
Toronto to Niagara Falls nearly three times. Electric vehicles are new so range
anxiety does exist and that's fair but that's why Audi offers the e-tron trip
planner so that while you're driving you can see what's charging stations are
coming up along your route. When it comes to charging, it's very very simple. The
e-tron comes with a main charging port on the driver's side of the vehicle and
an optional second one on the passenger side. There are three levels of charging.
Level one and two you can do at home and with level 2 charging you can charge a
battery from zero to completely full in about ten hours.
The last option is level
three charging or quick charging. These are any of the public charging stations
that you may see in parking lots or malls or even rest stops. That can charge
the battery from zero to 80 percent in under 30 minutes.
When it comes to anticipating how much range you have left over, the e-tron is
actually super helpful and it will give you tips on how to extend the range. In
addition to that there are also energy recuperation paddles on the steering
wheel that you can use to either reduce power or give it a bit of a boost if you need it. The e-tron truly is a beautifully designed car. It's simple and refined
like all of Audi's vehicles. This was tested in a wind tunnel to make it as
aerodynamic as possible because any drag can affect the vehicle's range. In fact,
the e-tron has a drag coefficient of just 0.28. That means this decently sized
SUV is actually more aerodynamic than the Audi TT, Audi's smallest car. In regards to size the e-tron is pretty long but the Q7
still has 7 more inches on this.
It's nearly as wide as the Q7 but the height
of the e-tron is more similar to the Q5. E-tron's signature LED daytime running
lights are standard and HD Matrix Design headlights are available. The grille here
has shutters that open and close to also assist with aerodynamics. The e-tron is
equipped with 20" wheels but 19"s and 21"s are options. These rims are
accented very nicely by these Dynamic Orange brake calipers. The side mirrors
are heated, auto-dimming and power- folding. Up top is a panoramic sunroof
and moving around to the rear you'll find a power tailgate with a foot-activated
opening.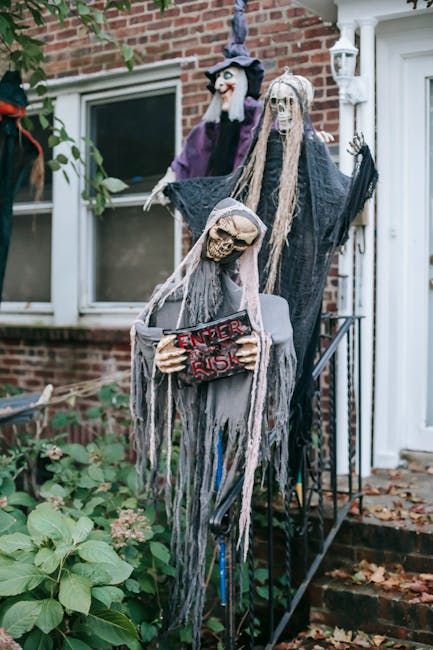 The e-tron offers 660 litres of cargo space which is just shy
of what the Q5 offers. On the inside this is everything you'd expect from Audi
with quality materials and a luxurious cabin. The e-tron is a five-seater with
available heated and ventilated front seats and heated rear seats. The luxury
package takes this to another level with Valcona leather, a leather instrument
panel with contrast stitching, leather door armrests and knee pads and
individual contour seats with massage functions. The heated steering wheel
helps to manage vehicle controls like the Virtual Cockpit and cruise control.
The e-tron is also able to release scents to make the cabin smell nice and fresh.
Options include Winter and Summer with a range of intensities.
For those that live
in colder climates you'll be happy to know the e-tron is equipped with pre-
entry climate control. Audi has taken every measure to make the e-tron so
comfortable to drive in and ride along in. If you've been following our latest
videos on Audi vehicles you'll be quite familiar with the dual-screen
infotainment system in the centre stack. The top screen is for the basic vehicle
settings while the bottom is for climate control and for destination input by
either text or handwriting. This is one cool feature that never gets old.
This MMI touch response system is complemented by the Bang & Olufsen
premium 3D sound system and it also supports Android Auto and Apple CarPlay.
The driver has access to Audi's Virtual Cockpit, a class-leading digital
instrument cluster. There's also an available head-up
display, Audi phonebox for wireless charging and night vision
assistant. The e-tron is powered by two powerful electric motors which deliver
402 horsepower and 490 lb.-ft. of torque. The great thing about electric vehicles
is that power is immediately available so the e-tron is very quick.
Quattro
all-wheel drive also means you can trust it in a variety of weather conditions.
What can sometimes be unsettling about electric vehicles is that they are so
quiet. So, Audi has given the e-tron artificial sounds so pedestrians can
hear it coming. It was a very smart move as an added safety feature. The e-tron offers a smooth and peppy
ride. We expected it to drive like other electric vehicles on the market but it
actually drives so similarly to the rest of Audi's lineup. If you love the brand
and you're looking to make the move to electric vehicles you will not have a
hard time transitioning.
When it comes to safety there is a long list of available
safety features like pre-sense city and rear, a top view camera, a 360-degree
camera and more. We hope we answered every question you may have about the
all-new e-tron. It truly is an electric vehicle that is unmistakably Audi but
it's also an amazing option for Audi enthusiasts who do want a cleaner
vehicle. If you have any more questions one of our team members would be happy
to answer any questions you may have at one of our Audi stores. Thanks for
watching and let us know what you think of the e-tron in the comments.