hi this is Aussietai and today we're having
my two-month portfolio update. It's a very special milestone this two month
point if you've been following my channel, you know that every two months
I'm supposed to double my portfolio and after seven & a half months I should have a million bucks in my account so have I rocketed to the moon? have I
tanked? what I can share with you is that my best performing coin has done two
thousand nine hundred and fifty percent growth that's right 2950%! so stay tuned to find out what that coin is this is a
crypto current affair and we'll be right back remember to click like and
subscribe if you're enjoying my videos and please put a comment down below I'd
love to hear from you and who knows I may even read it out in a future video
so I've gone and bought myself a new Elgato green screen and it is pretty
cool I hope the visual effects work pretty well I'd like to start with my
worst performing coin which has been Ripple.
I haven't really lost any money
on it but it's just been going sideways last few weeks and months so I thought
mmm maybe offload it and get into something that I can do something with
and the other reason was that most of my ripple was on Bifinex…
has had a lot of negative publicity at the moment in the news and with other
bloggers as well, just saying that their systems aren't really haven't been
audited and the Tether issue as well
so linked with that so there's issues there's concerns of Tether they're just
printing Tether and so what I had been doing was buying
coins and then transferring to Tether to hold while I look for other buying
opportunities but I was under the impression that that was actually US
dollars but it's another coin it's Tether coin with regard to tether being a stable coin is great but so I wouldn't see why
you'd buy tether unless you were just needing a holding pen while you look for other
opportunities because in this market I'm trying to make money so I want to buy a
coin that will grow the other reason is BitFinex was really slow and very
difficult to navigate I found it a bit too intense so I thought okay may as
well sell my ripple and then buy other coins and then get get them out of the
BitFenix exchange.
So what I bought was Litecoin because I've heard good things
about light coin, litecoin being bBitcoin's silver. It's more transactional – we know
that Bitcoin has had congestion problems and the fees to transfer money has been
all transfer bitcoins has been quite expensive and slow so that's why I
thought I put some money into litecoin and the other half of my Ripple I bought
Ethereum with, just why I wanted a Ethereum was that I thought there was
more potential and also because a lot of ICOs use use Ethereum to
purchase into them so I thought I'd be handy to have some Ethereum. How have they performed well both litecoin and Ethereum have done pretty well – litecoin has three and a half times since I've bought that so that's pretty
cool especially with my rippled holdings that have just been going sideways the
last two months and litecoin has also done equally similar around three and a
half times growth and yes I'm pretty happy with that trade so before I get on
to my best performing coin I'd like to give an honourable mention to Neo.
Neo
used to be called Ant shares and it's a platform similar to Ethereum, a platform
being like an operating system that you can build other digital applications on
top of. Neo is Chinese coin and what's interesting about neo is that when you
buy neo you it's like you're buying a share so you have to buy one
whole neo you can't divide it into eight decimal places like Bitcoin
and if you put your Neo into a Neon wallet which is the official wallet you
earn neo gas which is like a dividend and
you can consider gas like a utility token within the neo platform that you
can use to transfer and pay for transactions and whatnot.So how has my
neo done? I've been pretty happy with Neo's performance – it's growing three
hundred eighty eight percent since my first purchase.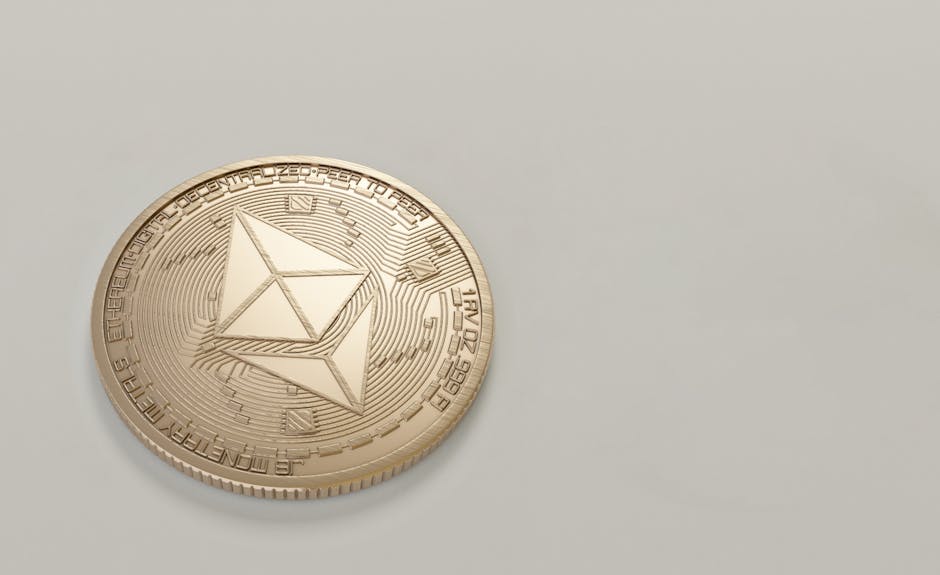 I purchased it around twenty five to thirty two dollars and today it is a hundred and seventy six dollars
so that's pretty good growth! Being a platform I think I'll hold it long
term because as more ICOs and more digital applications get built on the
new platform it'll generate more demand and hopefully this will get as expensive
as a Ethereum if not more.So which has been my best performing coin?
Yes it's power ledger if you watched my last update video you know the power
ledger was also my best performing coin doing about five hundred and fifty four
percent so since since those two weeks since that last update its December
fifth now that two-week update it's growing three hundred and thirty percent
which is pretty amazing for two weeks with the growth but since October since
I started my portfolio and since I initially put money into that power
ledger ICO it has grown two thousand five hundred no two thousand
nine hundred and fifty percent that's right you didn't miss hear me two
thousand nine hundred and fifty percent wouldn't you wish…
Look at that not I
think why didn't that put the whole five thousand dollars into that that'd be
like nearly 30 times growth… what's that? a hundred fifty thousand dollars GRRRR!
So what am I gonna do with power ledger I think power ledger is a HODL. Being my first ICO coin I do have an emotional attachment to it but I do
think the fundamentals of the coin are pretty good so I'm going to continue to
watch it and see how it performs in the marketplace and I'll keep you updated on
that as well I've been using a new portfolio management tool called crypto
compare it's pretty easy to set up and use, you can manage multiple portfolios
and most coins that I've tried to input are available so that's pretty
cool.
It allows you to enter your purchases in Australian dollars or US
dollars or Bitcoin or Ethereum or other coins which is pretty handy. I still have
a little learning to do and my problem is I wanted to report on my initial
investment as five thousand dollars and then showed my profit margin and my current Australian dollar holdings but every time I do a trade it kind of skews
my initial investment so it makes it higher and which decreases the profit
margin so I'm still trying to tweak that I'm not sure how to do that so I'll do
some more studies – if anyone out there knows how to do that on crypto compare
please put a message or private message me and I'd love to
find out and then I'll share that with the rest of you guy.
So here's a graph
showing where I'm at on my 15 month journey to make a million dollars since
I started on October 5th to now… two months later at December 5th my
portfolio has grown 498 percent that's right nearly five times growth. I'm
really stoked I can't believe how fast it's growing.
Currently my expanding dollar holdings are twenty four thousand nine hundred and
thirty dollars which is really awesome my first double up is meant to be ten
thousand dollars so I'm about two and a half months ahead this is pretty cool. Going forward my challenges that I see is that everything's going up so what do
you sell and what to keep that's my challenge and there's just so much
reading and research and all that stuff so so there's a bit of work to do. I'm
really enjoying this challenge and I hope you've enjoyed this update, please
put a comment down below – love to hear from you and I'll see you at the next
update. Cclick like and subscribe and join me on this Crypto Current affair just
'cos it's double doesn't mean it's a bubble!