*commercials* Welcome, gentlemen! Today we have a review of the new Audi E-Tron. Let's begin it just like that. I already have a few questions to… Kirill.
…To the official dealer employee. Let's say hello on camera even though we've met before. Actually, I do have some technical questions. First, as I looked at the dealer's map and I saw that not any Audi dealer is able to sell an E-Tron.
That's true. At the moment, there are 5 dealers that can sell E-Tron. One is placed in Saint-Petersburg, it's ours, Audi Lakhta Center. The point is that the car needs special equipment for maintenance, and the dealership should follow new tech standards. Luckily, our dealership met all these conditions. We invested in that, and there is a fruit of our labor behind us. In fairness, it must be said that other brand dealers have the same system.
I know there are other brands that don't allow dealers to sell all the model line. It turns out that you can purchase an E-Tron only in a few cities in Russia. And only in a few cities, you may bring it at the scheduled maintenance.
Absolutely correct. So let's say I have an E-Tron in some city where I can find an Audi dealer, but I still need to bring it to another city for maintenance. Yes, at the moment. But it's only fair to notice that we're extending the net, and next year we're going to open more partner dealers that can do the maintenance for these vehicles and sell them. Okay, I see. So if I'd like to purchase a one that I built in the configuration tool, how long do I need to wait? Is it 2-3 months? The nearest producing time is December or January. So the delivery date is going to be in February or March.
Oh, so in 4 months… Oh, I got it, the delivery date is February and March.
So I can pick all the options I need in the configuration tool.
In the 21' model year, you'll get it. If I drive an E-Tron, can I bring it to the dealer to charge the battery? Sure. In a couple of weeks, we'll have a public charging point here. And you'll be able to charge any electric car on it, even your own. So after that short tutorial, it's time to begin.
Let's try it right on the spot. Do the same thing: choose Drive mode, and switch A/C on. Oh, climate control started to work. Okay, that's a regular Audi, everything's clear. That's not a super-duper… And look, it's equipped with virtual mirrors. Look at these screens. And I can see people. Awesome! Okay, wait. I released the brakes. I put my foot off it. It tries to continue to roll, and… still… That's it. Great. Damn it, I always try to check the camera, not the screens under my hands. We'll definitely kill ourselves today, guys. I hope that they have insurance for it.
But anyway, the car is quite intuitive. It is Audi. A good, regular one. We're now going to pick my Range Rover and drive to the BMW dealership, to the charging point, because the Audi dealership is going to build theirs a bit later. After that, we'll continue. Okay, guys. We moved our cars from Audi's to BMW's place. Eurosib-Lakhta, thanks a lot! We did it because there wasn't any charging point. By the way, there was a queue of electric cars, but one good man gave us the place.
The one with BMW i3. He gave us the opportunity to make some shooting. See, there is already a problem. There also was Nisan Leaf when we came, and after him, there was i3 and us. In theory, we could lose our chance to charge. But electric car owners in Saint-Petersburg are really friendly. Okay, so there are two ways to charge the car. There is a universal socket, type 2. And additional… It's called CCS, as I remember. Type-2 charges the car slowly. Oop! Put it in. And something… Sadly, it doesn't show the remaining time… It will take 37 min to charge by 4%. It's really slow. And second is fast charging. And you ask me: "Why the hell you charge it if there's 95%?" Oh, it closes itself. That's smart, isn't it? We're planning to charge 100% and check if the regenerative braking works.
Many electric car owners were sending me novels in my direct messages after I tested JAC. They were telling me I knew nothing about electric vehicles. Now we'll see whether I know or I don't. We'll have 100% of the charge. Move out and use regenerative braking right away. And there could be only two. And… This is it. The fast charging is a hurricane. Activated. 8 minutes. It will charge us up in 8 minutes. I like it. But there's a feature. Let's move there. The thing is that Audi made an excellent feature. You have two charging sockets. Depending on the side you parked the car, you choose the socket. In Europe, you can pull the car along the road, and the charging point could be either here or there.
And for the most convenient way to charge the vehicle, there are two sockets. Do you remember? I've been talking about that. Do we need the port at the front part, like in Nissan Leaf, Renault Zoe, RR PHEV, where it's specially made on the front to use it from any side? In here, the socket is located sidewise, so they needed two. The second socket supports only type-2 plugs… And it's always deactivated when you use another one. We wanted to stick both plugs in and burn the hell down! But sadly, it continues to live, and in 8 minutes, we'll know whether it regenerates or not.
It's over. Charging, I mean. 99% on the dash. Now pull the plug out… Here we go. And put it there… Oh, I'm in love with that auto-closing. High technologies. Okay, time to check who's right. It's 99% of charge, and we switched the heater off to avoid losing electricity. Switch to high efficient regenerative braking using the paddle shifters. Move out… Reach 40 km/h. Release the gas and… Go to hell, all you experts! Get your asses back from where you brought them! And you were writing me a mile in a minute that "why the hell it should regenerate while the battery is full, there's no car that does it, you hear me, douche"! And some of you were telling me I should improve my knowledge first before taking an electro car.
Improve your you-know-what! Get your hands on it and start improving! Pull that to you hella eyebrows and speak about my knowledge again after you succeed. It starts to regenerate right away. It doesn't matter if the car is fully charged or not. This is a properly made car. As in any car like that, the regenerative braking starts to work at full charge, too, because 100% of charge doesn't mean that each lithium cluster of the battery is 100% full. Just letting you know. The battery is divided into segments. They want to teach Daddy how an electric vehicle works. Who's your Daddy here? I even started to question myself because of you. You're trying to undermine all belief in me. Between… me. Huh? Let's show it once more, in case the GoPro didn't catch it, or you wouldn't believe it. Release the gas at 20km/h, and… here it is, regenerative braking! At 99% of battery charge.
This is it. It's still working, even at low speed. It must work so. My authority is unbreakable. Now it's time to switch on details. Under color of bright future and electricity and new unknown tech, and something else like cameras instead of side mirrors, you can easily hide an overprice. Let's think a bit. The car should cost about $80600 – $107500. What do we get for that money? As you could see, the additional option is cameras on the side mirrors. The car is close to a fully-loaded one.
And its price is $102000. The question is to where were they spent? What do we get? The car raises a lot of questions. Firstly. This is the same standard Audi. We're used to having electric cars such as Jaguar I-Pace and JAC IEV7S. I remember that email password! But still, we're used that those cars were tiny. So, this car is the first giant electric car in Russia. If you'd like to compare it to something of the Audi model line, well, I thought it was close to Q3, Q5. I was wrong. It's more like Q7. This is really a big car. And as it also has 400 hp, it accelerates from 0 to 100 km/h in 5.7 sec. It's not fast at all.
The same powered Jaguar is smaller, and it makes it in 4.7-4.8 sec. And as the big size and giant body… well, the battery is actually quite standard. About 96-100 kW/h… and it weighs 2700kg. It's a heavy, big, and powerful vehicle. We see all signs of a luxurious SUV. But we also should recognize that as we got an electric car, we paid extra for the same size. The 3L diesel Q7 will obviously be $13400 – $20000 cheaper.
Because an electric vehicle is a pricey luxury. And as the E-Tron is a piece of future… I think we'll touch that future someday. Each of us wants to live in the future where you drive cars of $107500, right? I think that's why we call it our future. But on the whole, we didn't see anything special. We've made a couple of quarters on it, and… I saw nothing except those virtual mirrors. This is the future in which we're going to come. Look at the brakes. They're optional yellow calipers, which you can choose from in the tool.
They're quite small. These brakes are small for 21' rims. And I'm not blaming. The thing is, an electric car doesn't need such big brakes as a regular car. The point is that… we have 3-piston calipers at the front wheels, and rear calipers look just like clamps. And I was looking at it and thought: oh, my sweet Land Rover. They never had enough brakes either. But in the case of an electric vehicle, you have regenerative braking with the motor.
The motor helps you a lot when you slow down. There are two of them, one for each axle. It turns out that even though these brakes are working weaker, the motors in the car can stop your car too. So there's a lot more "virtual" power of the braking system, and it's already enough. Damn, it's so hard to use the camera for passing trees. It seems like we already integrated the pine into the bumper. Sooo… I don't have a clue what's on the right.
How is it going over here? Can you see anything? It's a total mess. The car feels too wide from the inside. All of that stuff… I think we've just crossed the tree. Ah, there was another one? I didn't see it. Aha, now I see. Okay. After all, we clawed our way out! It was tough, but actually, a 3D assistant was quite helpful. If anyone is interested in the interior, it's just like a regular Audi, and nothing actually to talk about. We've told you all about this with A7 and A8. This is the standard set that we've already seen. These are the same screens and menu, and interface, and the same dashboard, and steering wheel, levers, cruise control. A usual USB sockets everywhere. Not a type C, even though it's a car of our future. But Audi doesn't want to equip it with type-C sockets. Why? You'll ask me why the hell am I getting pissed so much? I just don't understand why one brand has only Type-C everywhere, and the other brand has only USB A! And it defies any explanation why that is so! Ugh, whatever.
There is 4-zoned climate control and a heated steering wheel, heated seats too. The seats aren't ventilated. They're just heated. All the feedback is on the screen—any settings you want. Display the navigation, and play with the steering wheel. Engage the handbrake while you drive… Here it is, and by the way, when you do that, the seatbelt pushes you back into the seat. The car starts to think that you're a bit lunatic or you got into some strange situation. The panoramic sunroof has a curtain. But I prefer something else instead of it in here. For the price of $107500, I would like to get ventilated seats, right? There's heating, but there is no ventilation. I would love to have it there. What else could be there for that price? Let's say… There's air aromatization, great. What can we add here? Air suspension – check, doors soft closers – check, keyless entry – check, faster than 6 sec? Check… Heated windshield! Unfortunately, there will never be a heated windshield. For some reason, that car doesn't have this option.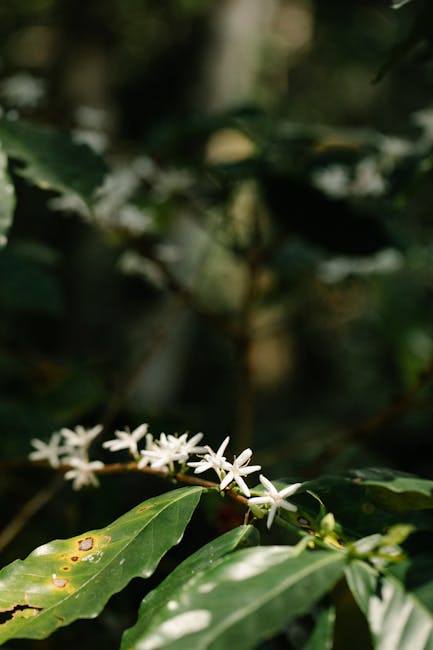 Maybe it's not power efficient, who knows. Okay, we also have a blind spot monitor and adaptive cruise control, and lane assist. Maybe it will assist me in steering—navigation and so on. The adjustable cushion extender… and I would… prefer an electric one for the money I spent on it. Okay. There's even an electric adjust of the steering wheel. It seems like the price is quite reasonable. And you can't follow it. There are paddle shifters on the wheels, and what for? We don't have gears, no need to shift anything. It's not even a CVT. The gear ratio is constant. We can't change it. What can we shift with these paddles? This is a genius solution made by Audi.
They decided to let you adjust the efficiency of regenerative braking online. If you want to set a faster one – tap here. If you don't want to use the system, tap here. Wanna use it again? Poof, and it starts to apply the braking force again. That's awesome. And this car, like any other properly made electric car, lets you drive with one pedal. It doesn't start to slide when you release the brakes. Electric motors don't push the car forward when the brakes aren't applied. Why does the car need it? You have an accelerator, so you press it if you want to move and release it when you want to stop. Easy. This is how it should be. There's an interesting setting – efficiency assistance. You can choose between automatic or manual modes. Aha, you can switch to it instead of paddles… And now they don't have any sense. I release the gas, and… no.
I would like to do it manually. Because… I have a high-efficiency mood today. I've pulled the shifter, and we slow down really great, right? After that, I may lose the mood, and I want to slide easily. So this pretends to be a great idea. As I said before, the efficiency of the regenerative braking system should be adjusted by the driver if he wants to. That's the right decision. Also, the Drive mode. Audi has really a lot.
I think it's the most possible amount which I ever saw: Offroad, all-road, efficiency, comfort, auto dynamic, individual. Choose your character! You may also like that you won't need to pay extra tax for all 400 hp. The thing is that… the full power of the engine/motor should be held for some time to get a certification. Almost half an hour, I think. So, electric cars can't hold full power for so long. That's why you may pay only for 270 hp, which a car can keep while driving for a long time. It means that you actually have 400 hp, but you can use it for a short time. That could be an interesting test, right? Get to the ringway and press the gas.
How long will it ride? That's why our speed limit is 200 km/h. I mean, there is 400 hp… It seems easy to reach 240-250 km/h on it with such a power, but nope, it's only 200km/h. It's so because otherwise, the lithium will explode and meltdown, and then… your mom may cry. You don't need this. That's why the future is here, and it has a maximum of 200 km/h.
You know me, I'm a hater, and at the same moment, I don't mind trying to drive electro cars. That's why I got RR PHEV. Playing on both sides. One of the biggest claims of mine was that electric cars had never been equipped with the trailer hitch. I use a trailer hitch with all my cars. Why do I need a car which can't haul my jet ski or trailer with an excavator or any of that necessary stuff? How can we tow the Niva with the tow bar? That was bullshit.
So, E-Tron did a good thing. They allowed us to equip the car with a trailer hitch. And I've been told that people really order E-Tron with the hitch. And you really can pick your jet ski and go somewhere to ride. Actually, there's not so much space in the trunk. Of course, it can be triggered by foot, and there's a power trunk opening. This is all the space. It seems to be small because the floor appears to be at that level. The threshold is small, and the cargo area looks really tight.
I would say it's more like a Q3 trunk. Not even a Q5. It's a really tiny cargo area. If we open the floor, we can also find some additional space. The underfloor area is so uneven. Why is that so? Because the rear motor is placed here. Sadly, you can't avoid it. Otherwise, you'll need to install the driveshaft and gearbox. But it's not good for efficiency. That's why the option is to put another motor on the rear axle. That's why the floor is lifted up. And you can't get more cargo space here in that case. Yes, we have a trunk organizer. More of that is you can pull it out. It's fixed by snaps. Looks funny. But it can also be easily cleaned up. But the simple truth is that electric inner parts eat a lot of a car's space. You know what, with this car, it's a lot easier to… Someone's joking about me. I always have to drive like that.
And twist my head. You could see a piece of the entire picture on these screens during the day. You could handle it somehow. When you see the blinking green on the screen, you may turn like now. See this? Now we can turn. If it turns yellow – you're not allowed to turn. But when it's getting dark, the picture on the screen loses quality. You can't clearly see what's going on with the traffic anymore. I can't clearly understand why it's happening. I think that the cameras and our eyes have different focal lengths. When you look at the mirror with your eye, you read the information more correctly.
But when you look at the picture, you can't read it properly. There should be Dynamic mode. I've been told that we can use launch control. Look. Ready? Come on… Yeah! See this? It was launching. But it's absolute virtual bullshit. Did you see what happened there? The gauge showed 50% of the power. No sound, nothing. And it started just like there wasn't any launch control. What's the difference? We're riding an electric motor! It's always connected with wheels through the reducer. It doesn't have idle speed. Damn, I always… You've already noticed? I have to speed it up now.
I always twist my head after I check the side screens. I don't use cameras only. I always want to double-check myself with the window. It's such a mess. I don't know how long it takes to get used to it. Of course, people can get used to anything. I've heard some people can get used to having their asses slapped. They even can arrange the parade of slapping. Perhaps E-Tron's owners once will join their butts to that company. I don't know. I think it's not okay. This is not normal at all. Mirrors, I mean. Just what is launch control to which we're used? This is tension and realizing that some action is coming.
Look here, launch control is on. How long can I hold it? It strains, trying to jump out, right? But what's the sense? Look, launch control. In theory, at the moment we release the brakes, the car should throw itself forward… Here we go. Weeeeell… I wouldn't call it a kick or a push or anything. Anyway, this is an electric motor, and it doesn't have any torque at zero revs. And it still has to reach at least some minimal revs per minute. It needs them to switch the full power on. When you do such a thing with the petrol engine, it raises its revs up to 3000. And this brings you to the point of the maximum torque values. The electric motor won't raise it up to the top, and you can clearly feel it.
That's why it starts moving very smoothly, and only then it may feel like some kind of boost. There's another thing. Usually, we drive a car with regular side mirrors. And look, ours doesn't show as 3/4 of all I have to check! How should I make a move? What should I do? I have to twist my head again. That sucks. Where? I don't get it, where should I look? And only now it starts to show me something. We're going in parallel to the lane. What's going on there? I don't get it. Okay, fine. Amen! Bless and go. This is… Oh, damn, dear Lord, save our souls. Yeah, bro! I know it! That's bullshit! I just hella drive it with my eyes closed and with "screw it"! I step on the gas. Do you recognize that our shit is going to be beaten out right away? And after that I'll tell the Audi great-f***ing-thanks for our happy childhood. Damn, bro, I've got a piece of shitty future. That's why we killed ourselves on the road. Oh, I know, I got an idea! I'm going to pull the car over there.
Guys, please wait just for 5 min. I'll be back. Guys… I saved our asses. Now it's time for customizing. Okay, I think it's a good start for our new project. We're going to make additional upgrading of Audi electric cars. Look at that! 9 of 10 will say that it's stock. Blue tape is also here, of course. This is the most sporty look. I was trying to choose a similar color. Your painters work the same way. Don't tell me he doesn't. Okay, now we'll fix it there and compare them in movement. Damn, I didn't know it could be so cool. I bought these for 30$ in a racers store, like ones with exhaust pipes and other stuff. The toughest challenge was to find a blue tape. For some reason, there was only black. The trend is gone. Look at it. It will lust for centuries. Let' call it "New Audi E-Tron. First Tuning"? I think it's fair enough.
Well, we still aren't ready for that kind of future tech. We don't have any self-driving cars. How much will you give for that option? Like, if it was a dealer's option. 10/10 10 BTC of 10? Off the book? Look, I think it's so… It can be adjusted in all directions. This is stock! In extreme cases, let's say that this is a training car. No one is gonna take us. The budget is 31,30$. That's written on the tape. Come on, let's go. Damn, guys… I'm comparing two different ways now, like the image in the mirror, and the picture in… And again, I inclined forward, and I can see everything. These mirrors show me more than these cameras. God damn it. The one good thing that cameras do is that they make the picture lighter if you can't see in the dark. You know, I already forgot about those cameras. I use regular mirrors only.
The $30 decision is more technological and ergonomic than Audi's high tech. God damn it. The most positive tuning in the world. Blue tape and mirrors. Okay, guys, I'll leave a link to my brand mirrors in the description. I'll be giving it for $70, like for myself! Delivery to all regions. What regions? Only 5, only 4 cities in Russia can sell E-Tron. So we'll be able to bring them to these 4 cities, don't worry. Look, no problem at all. You know that when you've been suffering all day… When you had a tiny stone in your shoe, and you've been walking all day, and after those hours you just get rid of it, and you're like: ough.
Now I can use the car. So, great thanks to Audi for these virtual mirrors. I loved it so much. In the end, what surprised me in E-Tron the most? In this electric future, we were given much less of the actual future. And I mean it in a good way. To make an electric car accessible, understandable, and in order to be bought now, it must be an electric car similar to a regular car. We've got a standard interior. Its menu doesn't have any insane futuristic items.
You should have noticed that this Audi looks like any other Audi. The difference between that and the usual Audi is really small. There's all we are used to, just equipped with an electric motor. Of course, it has its features, like it will never have a tacho. It has a load gauge instead. On the whole, they were trying to design a daily car. That's why it has a trailer hitch. When you buy an electric car, you should recognize that you have limits. The one-charge range is limited by 400 km. It won't be able to reach my farm-house deep in Karelia. I won't be able to go to Moscow on it. And still, as it shows us 400 km of available distance, in fact, it will make 280. In winter, they will become 240-250 km. But still, that will be enough for the city. 5.7-5.5 sec of acceleration is enough too. And this is not a hypercar. There will be enough room for the whole family. Actually, it's an electric Audi, that's all. It doesn't have any high-tech or incredible features, except the virtual side mirrors, which are terrible. But you can pick a trim without them, and you'll get a perfect E-Tron.
You even have a spare wheel, and it's important. It's not a tire repair kit for patching. It's actually a car with an adjustable air suspension, off-road mode. Not bad at all. And the price for that is really reasonable. You get a car which costs as much as Jaguar I-Pace, but bigger. You can load more things into it. Comparing to all other characteristics, it's all the same. It's the power of 400 hp and 400 km of the charge range, again. And as this car was presented later, they decided to play on another market with the Q7 size. That's interesting. It's possible that the sales can be really good because the more utility a car is, the more interest it awakens in people. Thanks to Audi E-Tron for existing. This is not what I expected. I thought it would have much more complicated excess features. Some insane virtual screens, and I had to learn to drive it first. But I was wrong. This is a friendly car with user-friendly features. Thank you so much for watching the video. Great luck to you and goodbye!.